Is Apple Working on a Special Apple Watch? | Everything You Need to Know About the So-Called 'Apple Watch X'
It's no surprise that Apple is already working on a new Apple Watch. It's basically a tradition at this point.
Every September, Apple fans expect the company to release a brand new iPhone and a new Apple Watch to match, which means that Apple starts working on the next-generation Apple Watch almost as soon as the current model is released — if not sooner.
While we don't expect next year's release schedule to be any different, there are rumors that Apple may be working on a "special edition" Apple Watch as a way to celebrate the device's 10-year anniversary. If this is true, it will also likely be one of the best wearables we've seen in a while.
That's right; the so-called "Apple Watch X" might be in the works, and here's everything you need to know about it.
First, What Is the Apple Watch X?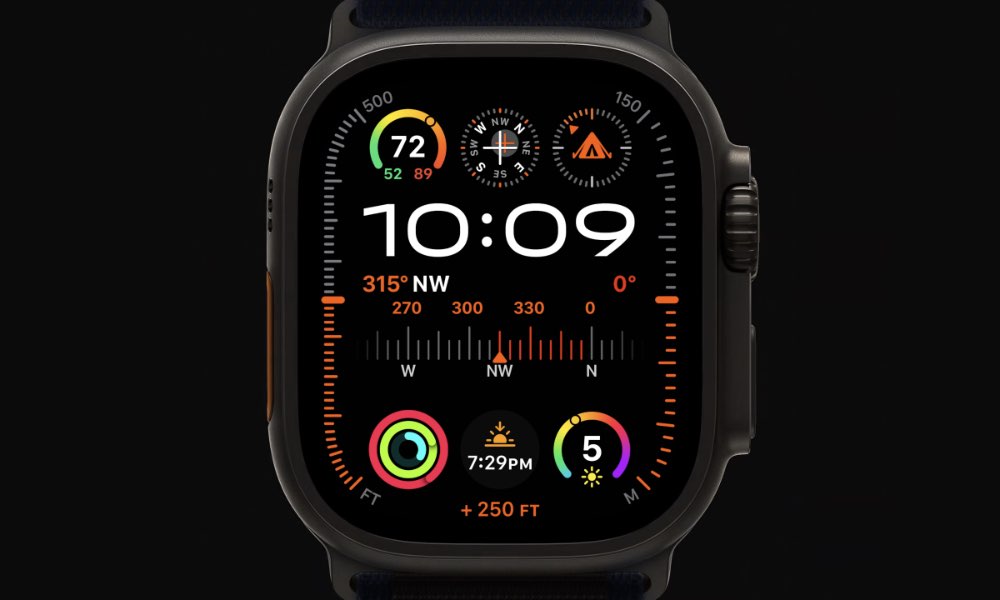 As we mentioned, there have been a lot of rumors that Apple is working on a "special" Apple Watch to commemorate the 10-year anniversary of the wearable.
This Apple Watch is rumored to be called Apple Watch X, similar to how Apple skipped the iPhone 9 and went for the iPhone X to commemorate 10 years since the release of the first iPhone.
And just like the iPhone X, the "Apple Watch X" might be the company's opportunity to "say hello to the future" of the Apple Watch.
The iPhone X changed the game when it was first released, and if the rumors are true, Apple could be trying to do the same with next year's Apple Watch.
Apple Watch X Design: What Would This New Apple Watch Look Like?
While it's still too early to know what the design will be, we've seen some rumors about it.
For instance, Mark Gurman, a well-known Apple analyst and reporter from Bloomberg, is betting that the "Apple Watch X" will feature a huge redesign.
While Gurman expects Apple to keep the same rectangular shape, he believes Apple will make the "Apple Watch X" much thinner than anything we've ever seen.
Unfortunately, that's pretty much all we know so far; we'll have to wait for more possible leaks from trusted sources as Apple works to finalize its design.
Apple Watch X: A Bigger and Better Display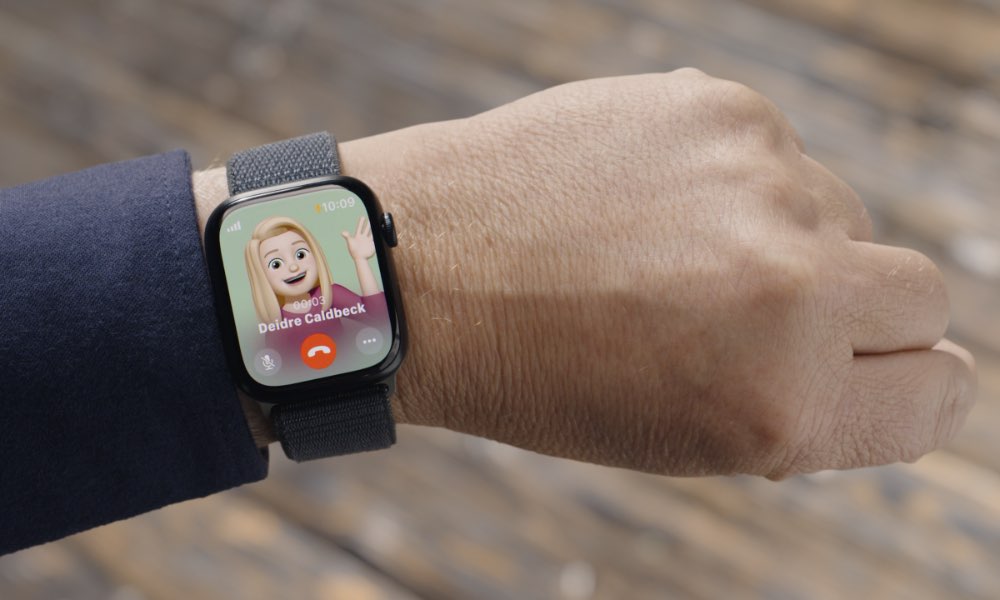 Apple has been improving the display on the regular Apple Watch every year, but the company might take it up a notch in its next Apple Watch.
For starters, there are some rumors that the "Apple Watch X" might be the first Apple Watch with a microLED screen. If that's true, it would be the best display on any Apple Watch, although we'd recommend taking this one with a grain of salt for now.
For one thing, this isn't the first time by a long shot that we've heard about microLED on the Apple Watch. Reports suggesting this technology was just around the corner first appeared in 2017; however, while Apple is clearly still working on microLED screens, they may not yet be ready to come to all models.
From most of what we've heard recently, these displays will come to the Apple Watch Ultra first due to its larger size, and even that might not happen until 2026. Analyst Ming-Chi Kuo also said last month that he believes the microLED display is at least two years away.
Nevertheless, it's possible that Apple could also add it to the "Apple Watch X" to make it that much more special.
Besides the quality, Apple is also working on increasing the display size. There are rumors that Apple is currently working on larger 1.89-inch and 2.04-inch displays, which would be up to 10% bigger than the current Apple Watch Series 9 — and could also make them an appropriate size for a microLED panel.
We Might See a Bigger Battery on the Apple Watch X
In addition to making the new Apple Watch thinner, there are also rumors that Apple will feature an even larger battery in this wearable.
Granted, there aren't many rumors about this, but there have been some comments by Apple marketing VP Bob Borchers to indicate the company is working on improving the duration of the Apple Watch's battery. If this is true, Apple might make some room for a bigger battery or improve the performance to manage the Watch's power more efficiently.
The Apple Watch X Will Feature New Bands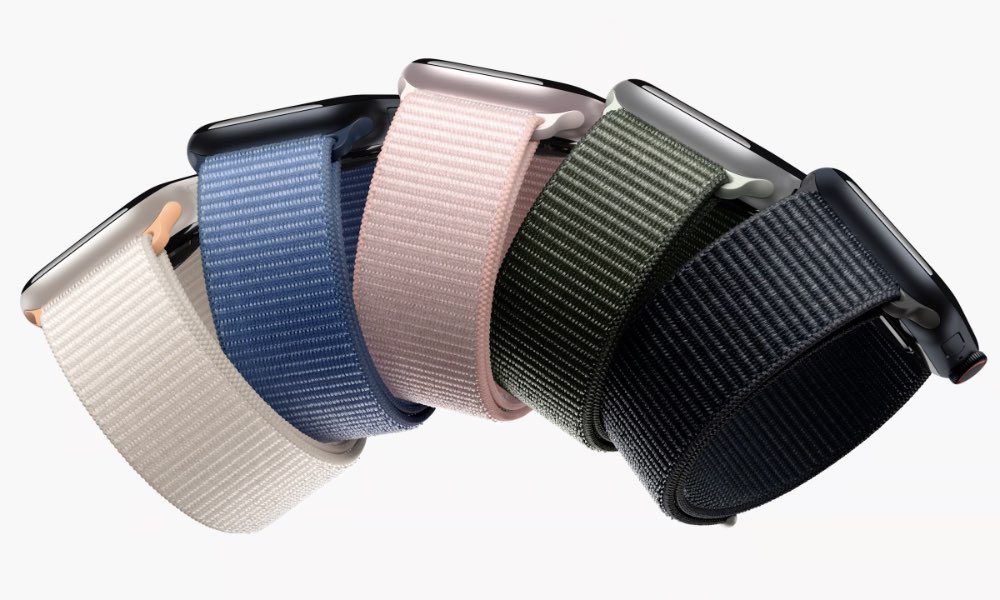 Apple hasn't really changed the way we attach watch bands to the Apple Watch, which is great for people who use older bands.
However, that might soon change. According to Mark Gurman, Apple is thinking of using magnets to attach bands with the new Apple Watch models.
This would remove the cutouts the current Apple Watch has, making it easier to switch bands while also providing more room inside the Apple Watch for a bigger battery or different components.
Unfortunately, this will probably mean that your older bands won't work with the new model, but it would be a way to make the "Apple Watch X" stand out from "older" models.
We Might See New Health Features on the Apple Watch X
With the extra room, Apple might finally be ready to add other features to the Apple Watch. While the company has added new features every year, the health features — which are one of the reasons why people choose the Apple Watch — have been mostly stale since the Apple Watch Series 6 added a blood oxygen sensor. While last year's Apple Watch Series 8 added a body temperature sensor, it's not as useful to as broad a range of people as other health features; the new sensor is primarily intended for predicting women's reproductive cycles in the Cycle Tracking app.
Fortunately, that might change with the Apple Watch X. While we don't exactly know which features the company would add, we already have a pretty good guess.
For starters, there have been rumors about a blood pressure sensor since 2019 that would use infrared light to detect your current blood pressure in a few moments. While Apple has reportedly struggled with making it accurate enough to produce specific numbers — rumors say it scrapped the sensor for the Apple Watch Series 6 — more recent reports say that the company has given up on precision and will settle for algorithms that can simply let you know when your numbers are outside of a normal range, prompting you to take a reading with a traditional blood pressure machine or seek medical attention.
There are also rumors that Apple is working on a blood glucose monitor, which would literally change the game for the 37 million people in the US who have diabetes. Unfortunately, though, Apple is still in the early stages of this technology, and accuracy is very important for something like this, so we're very unlikely to see it for the Apple Watch X launch.
Still, one or both of these features would definitely make the Apple Watch the go-to option for many of us, so hopefully we'll see them once the "Apple Watch X" launches.
When Is Apple Launching the Apple Watch X?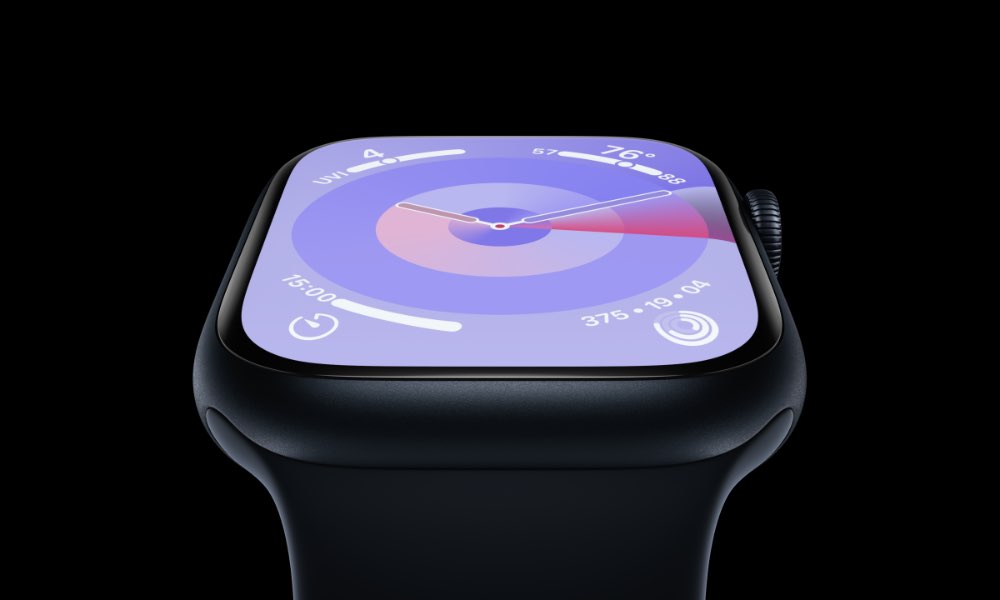 As we mentioned, Apple is reportedly launching the "Apple Watch X" to celebrate 10 years of the Apple Watch, but the company has actually two dates to choose from.
You see, the first-ever Apple Watch was announced during the iPhone 6 keynote in September 2014 but wasn't actually released until April 2015.
This basically gives Apple two dates to choose from. If they choose the date it was announced, we should see the Apple Watch X in 2024, which would make more sense. After all, Apple probably doesn't want to launch an Apple Watch Series 10 and then an Apple Watch X. It would be confusing, and the average user would think it's basically the same product.
With that said, based on the rumors we just mentioned, Apple might wait until 2025 to launch the Apple Watch X. Multiple analysts have said the micro-LED display and the blood glucose sensor won't be ready next year — but they could be by 2025.
If that's true, it would make much more sense for Apple to use a different name and release the special edition Apple Watch in two years. Of course, this is all speculation, so take it with a grain of salt.
As for the price, we haven't heard any rumors about that, but we expect Apple to keep the same price as the base Apple Watch models.
Get Ready for the Next-Generation Apple Watch
Whether Apple is actually working on a special edition "Apple Watch X" or merely an Apple Watch Series 10, there's no doubt that we'll see a brand-new model in 2024.
Hopefully, apple will finally launch at least one new health feature that will make upgrading a no-brainer for Apple Watch users. Until we have more information, though, there's nothing more to do than play the waiting game and start saving up some money.
[The information provided in this article has NOT been confirmed by Apple and may be speculation. Provided details may not be factual. Take all rumors, tech or otherwise, with a grain of salt.]