The Apple Watch Blood Oxygen Sensor Helped This Cleveland Man Discover Life-Threatening Blood Clots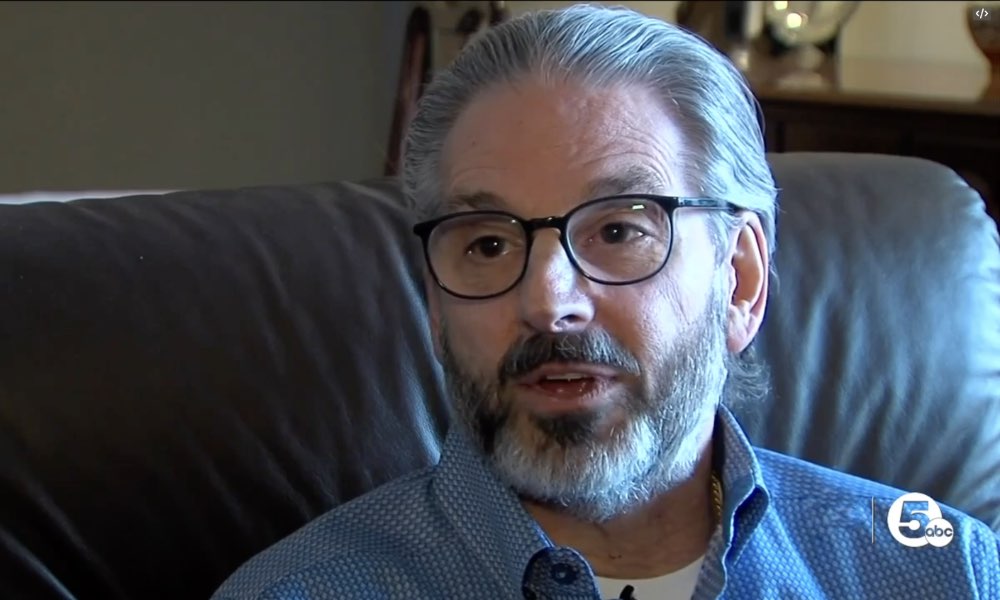 When Apple debuted the Apple Watch Series 6 a little over two years ago, some medical and fitness experts declared its blood oxygen sensor to be mostly useless. However, it's safe to say that a Cleveland man would disagree with that assessment after readings from that very sensor contributed to saving his life.
As reported by News 5 Cleveland, local resident Ken Counihan was prompted to seek medical attention when his Apple Watch alerted him to an increased respiratory rate. However, it was ultimately the data from the blood oxygen sensor that led to the discovery of a much more serious condition.
As Counihan told News 5, he first received an alert in October that his breathing rate had increased from its more typical 14 breaths per minute to 17 or 18. After speaking with his wife and son, Counihan decided to go to outpatient care to get it looked at. They performed a chest X-ray, gave him some medication for bronchitis, and sent him home.
At that time, Counihan figured this was simply a minor illness, and that he merely needed to rest up. Soon after, though, his blood oxygen sensor made it clear something more was going on.
My blood oxygen—which is normally mid-90s, which is what is supposed to be, kind of 95 and up—started to get out to the mid-80s. It was 10 o'clock at night. My wife was very concerned. My son was very concerned. I was like 'I just want to go to bed. I'm tired…and they were both like 'No, you've got to get to the ER.Ken Counihan
When Counihan returned to the hospital, he told the medical staff about what his Apple Watch had measured. This prompted them to run more in-depth tests than they may have otherwise, including a CT scan that revealed that Counihan had multiple blood clots "all over [his] lungs."
It's not an exaggeration to say that Counihan's Apple Watch saved his life. Dr. Lucy Franjic, an emergency medical physician at Cleveland Clinic, told News 5 that blood clots like this are an extremely serious condition. Known as a pulmonary embolism, these clots block blood flow in and throw the lungs, which results in the kind of low blood oxygen levels that Counihan's Apple Watch alerted him to.
What the doctor said as a follow-up was it if I hadn't gone in, he said 60% of the people that have this condition at that stage—if I gone to bed, I may not have woken up the next morning.Ken Counihan
While the Apple Watch Blood Oxygen sensor is not a certified medical device, that doesn't mean it isn't helpful in alerting medical professionals to potentially serious conditions. Dr. Franjic told News 5 that it's quite common for patients to come in with readings from an Apple Watch that provide clues in diagnosing underlying conditions.
We do have patients that come in and they do notice these trends of 'my heart rate's higher than usual' or 'it's showing me that… I'm having an abnormal rhythm, and so having those pieces of information can kind of just help the physician to try and diagnose what the underlying issue is and to help prevent any life-threatening emergencies from occurring.Dr. Lucy Franjic
Thanks to his Apple Watch and its blood oxygen sensor, Counihan has "a new lease on life." The doctors were able to treat the condition using a regimen of blood thinners, and he reports feeling much better. He says that some of his friends have also gone out and bought Apple Watches after hearing his story. "It saved my life," Counihan says, "It's amazing."