Here's What Apple's Next Vision Pro May Look Like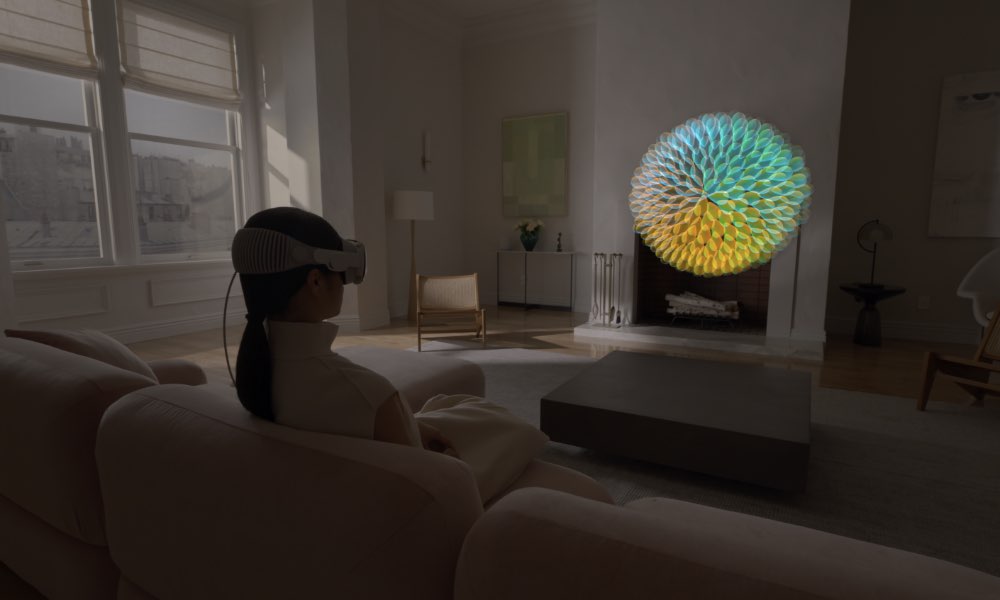 Apple's Vision Pro mixed-reality headset isn't set to hit stores until January 2024 at the very earliest, yet there's evidence that Apple is already at work on a sequel.
It stands to reason that Apple is already making plans for the next-generation Vision Pro. It took nearly a decade of research and development to produce what we saw unveiled at June's Worldwide Developers Conference (WWDC), so even if the "Vision Pro 2" isn't coming until 2026, Apple needs to get started right away.
The first solid information about Apple's plans came from Bloomberg's Mark Gurman last month, who indicated that Apple had already set its priorities for the Vision Pro successor, with a focus on making it lighter and smaller. Apple's engineers are also hoping to find a better way to deal with prescription lenses than "offering thousands of different lens combinations," which could turn out to be a logistical nightmare in the long run as demand for the headset ramps up.
Now, the folks over at MacRumors have received some new information from their sources, providing more insight into what we can expect from Apple as its augmented reality plans mature.
According to the report, the "Vision Pro 2" development initiative is known internally by the codename "Project Alaska," and the device has a codenamed identifier of N109. The headset that ultimately became the Vision Pro that's about to hit the market next year was reportedly N301, while the Apple glasses (which have reportedly been shelved for now) were codenamed N421.
More of the Same?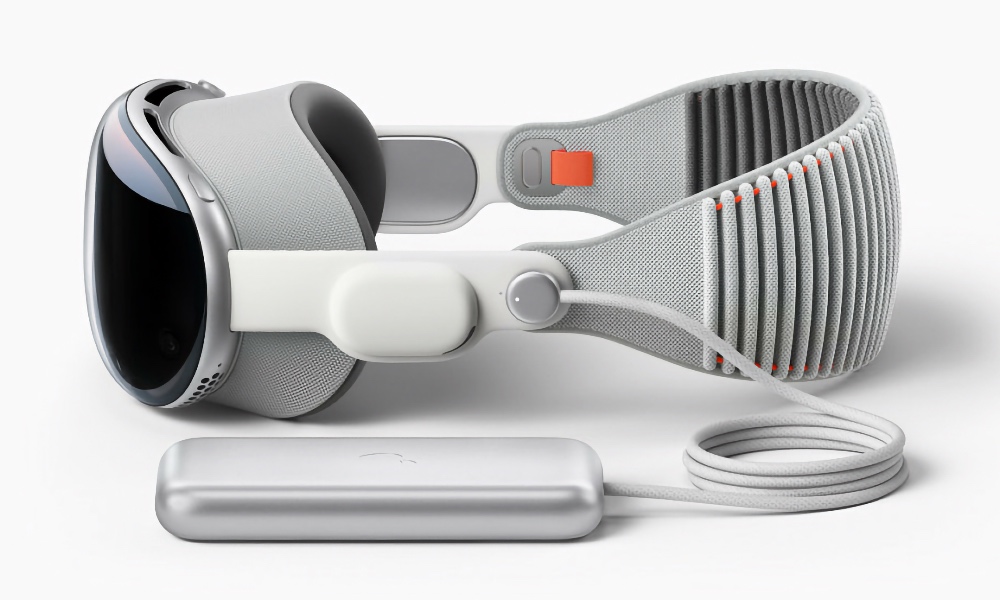 While the next-generation Vision Pro is still on the drawing board, MacRumors sources say that it "bears striking resemblance" to the current Vision Pro, with a curved aesthetic and the same arrangement of buttons.
However, it appears that Apple may be planning to do something different with the speakers. The Vision Pro we saw at WWDC has two prominent bumps on either side to house these, while early designs of the next-gen model don't show these. Instead, the sides are "flat and uniform through their entire length." Project-related documents mention an audio accessory but don't provide any detail on what that might be.
One possibility is that it could phase out the built-in speakers entirely in favor of integrating with AirPods. One of the few changes in Apple's new USB-C-equipped AirPods Pro 2 is support for lossless ultra-low-latency audio to deliver what Apple calls "the perfect true wireless solution with Apple Vision Pro." By the time the second-generation Vision Pro arrives, that technology could end up being standard across the entire AirPods lineup.
The new design also seems to have simpler rear straps, which could be a way of cutting costs. It also may be a reflection of a lighter design that requires less substantial straps. Still, Apple is likely looking for ways to shave whatever it can off its first-generation headset's $3,500 price tag.
While there have also been rumors of a lower-cost version — a "Vision" to the "Vision Pro," if you will — that's not what Project Alaska is about right now. This is a second-generation Vision Pro, and even if Apple manages to reduce the price a bit, it's still going to be eye-wateringly expensive.
For example, MacRumors sources say it will still have the same complete array of sensors and cameras found in the current Vision Pro, along with two micro-OLED displays and as many as seven cameras. Apple will likely improve upon those the same way it does for the iPhone every year, but it appears it will mainly stick with the same design.
The second-generation Vision Pro remains at least two years away, with sources indicating that it's slated to go into product validation testing (PVT) sometime in 2025, which would likely push the actual availability into early 2026.
From everything we've heard, Apple hasn't begun any development on a lower-cost version of the headset. However, last month, Gurman said that Apple was "considering multiple options, including a lower-end model and a more powerful version," but so far, it's focusing on the direct successor to the Vision Pro.
[The information provided in this article has NOT been confirmed by Apple and may be speculation. Provided details may not be factual. Take all rumors, tech or otherwise, with a grain of salt.]