Hearing Aids, Heart Rate, and More | What's Next for Apple's AirPods?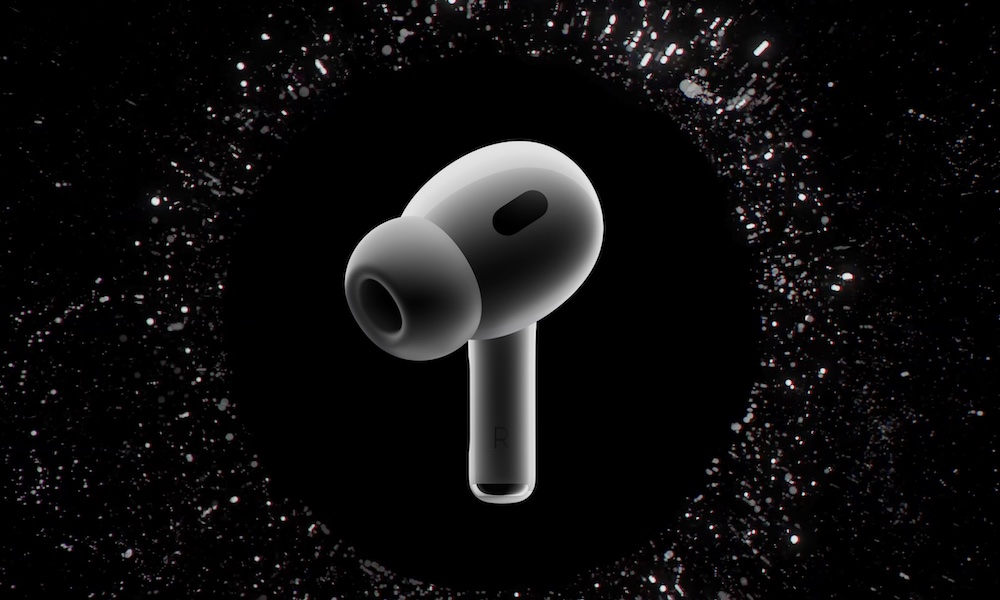 We've been hearing rumours for years that Apple is actively working on letting you do more with your AirPods wireless earbuds than merely listening to your favourite jams. However, as with most speculative things we hear about Apple's product plans, the tricky part isn't if the company is working on something but rather when we'll actually see it.
Such is the case with Apple's AirPods, which already have a somewhat cryptic roadmap and release schedule. While you can count on new iPhones, iPads, and MacBooks more or less coming out on a set schedule, updates to the AirPods seem to appear much more randomly and sporadically.
Of course, Apple's original AirPods were well ahead of the curve when they launched in 2016, and unlike the iPhone, there aren't as many bells and whistles you can add to a set of earbuds. The first-generation AirPods remained a hot seller almost up to the day that Apple released an updated second-generation model, retaining the same design while adding features like hands-free "Hey Siri" support.
Later that same year, we saw the arrival of the first-generation AirPods Pro, adding Active Noise Cancellation as their marquee feature and dividing Apple's earbud lineup into two tiers for the first time. Since then, each product has gotten one more update: the AirPods 3 in 2021 and the AirPods Pro 2 last fall.
Interestingly, even before the second-generation AirPods came onto the scene in early 2019, we'd heard rumours that Apple was working on new integrated health features for its wireless earbuds. However, after four new AirPods releases (five if you count the AirPods Max) with no health features in sight, many have come to wonder if those rumours were just wishful thinking.
The Challenge of Health Monitoring
The problem with developing health monitoring features is that there's a much more involved process. It's not just a matter of building the sensors; they have to be accurate if they're going to be of any use. Apple also doesn't put technology into its products for its own sake — anything new has to be ready for some practical purpose right out of the gate.
We don't need to look much farther than the Apple Watch to see how this works — on both counts. Rumours of blood glucose and blood pressure sensors have persisted for years, with some optimistic pundits each year suggesting that this may be the year they finally arrive. There's every indication that Apple is still working on these features — a recent report suggested its research into non-invasive blood glucose monitoring goes back to the Steve Jobs era — these are tough nuts to crack if Apple wants them to actually be helpful. Not to mention getting approval from the FDA and government health regulators in other countries.
Similarly, the body temperature sensor that arrived in this year's Apple Watch Series 8 was more than a curiosity. The temperature sensor addressed a real need for a large segment of the population — and yet it's still not accurate enough to provide a precise temperature from your wrist.
Needless to say, health monitoring technology is complicated. If Apple has been working on blood glucose monitoring for well over a decade, it's not a stretch to believe the company started research and development on heart rate and other sensors for the AirPods at least five years ago. It obviously just hasn't been able to get it ready for prime time yet.
AirPods Health Features Are Still On the Horizon
That could soon change, though, and one would certainly hope that a company with Apple's resources will find a way to crack some of these nuts sooner or later. According to Bloomberg's Mark Gurman, Apple is getting close to having something new for us in the next-generation AirPods.
I believe Apple intends to upgrade the AirPods to become a health tool in the next year or two, with the ability to get hearing data of some sort.

Mark Gurman
However, it looks like Apple will be starting with the obvious: turning the AirPods into potential hearing-aid replacements. It's a move that makes a lot of sense since the AirPods already have the technology to pull this off, thanks to their sophisticated external microphone arrays used for things like adaptive EQ, noise cancellation, and transparency features.
As Gurman points out, the AirPods already have a Live Listen feature that can boost audio from across the room. While folks have found some more creative uses for this technology, it was designed to allow folks to use the AirPods as a casual hearing aid.

Of course, that's not an FDA-approved solution, but with the FDA opening up a new category for over-the-counter hearing aids, it wouldn't be surprising to find Apple first in line to get some next-generation AirPods approved for this purpose.
Some folks expected this would arrive last fall with the AirPods Pro 2, along with heart rate sensors. Sadly, this was another one of those optimistic predictions, but the hearing aid side of it was quite believable. This may even be more about bureaucracy than technology since the wheels of government turn quite slowly when it comes to getting these kinds of devices approved. For all we know, the AirPods Pro 2 already support the technology and would simply need a firmware update to unlock these capabilities.
Gurman didn't offer up any insight into whether we'll see other health-related features like heart or body temperature monitoring anytime soon, but other analysts continue to point to Apple's work in these areas, and there are plenty of patent filings to back this up. Possible improvements could include not only basic heart rate and temperature metrics but also advanced sensors for things like perspiration levels. It remains an open question when we'll actually see these, but the likely answer is a simple one: When Apple has figured out how to make them work properly and reliably so that they can actually improve people's health rather than being a tech novelty.
[The information provided in this article has NOT been confirmed by Apple and may be speculation. Provided details may not be factual. Take all rumors, tech or otherwise, with a grain of salt.]