Apple Is 'Wavering' on Solid-State Buttons | Haptic Tech May Not Appear Until iPhone 16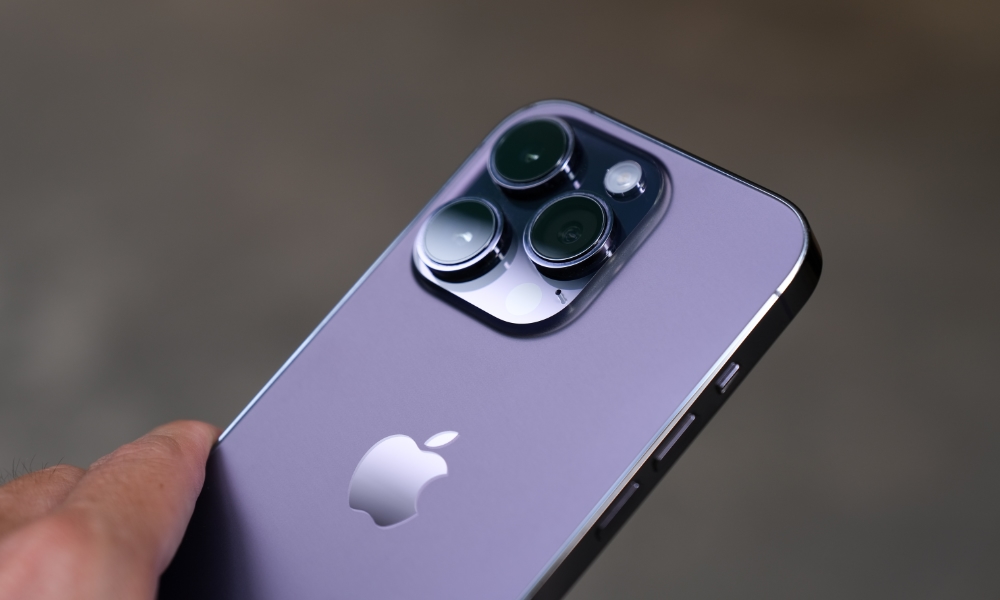 It's becoming more apparent that the solid-state buttons Apple has reportedly been working on for this year's iPhone 15 Pro models may not be ready for prime time.
Last October, analyst Ming-Chi Kuo reported on Twitter that Apple was planning on replacing the volume and power buttons on the "high-end iPhone 15" models with a new solid-state button design "similar to the home button design of iPhone 7." To support this, Kuo said Apple would add the same type of Taptic Engines to the internal left and right sides of the phone so that users would feel like they were pressing physical buttons.
Several other sources later corroborated Kuo's information. However, Kuo himself threw a bucket of cold water on that rumor in Aprilwhen he revealed that Apple had encountered "unresolved technical issues before mass production," leading the company to make the call to "revert to the traditional physical button design."
This was tacitly confirmed last week by Cirrus Logic, the Apple supplier who was reportedly providing the haptic drivers to be used for Apple's iPhone 15 Pro Taptic Engines. The company naturally didn't mention Apple by name, instead obliquely telling shareholders that "a new product […] being scheduled for introduction this fall" that's "no longer expected to come to market as planned" and revising its revenue forecast to account for the expected lower sales of components to that particular "customer."
Now, Bloomberg's Mark Gurman is weighing in, confirming in the latest issue of his Power On newsletter that Apple is "likely" to push off the solid-state button technology until next year's iPhone 16 lineup.
Notably, though, Gurman's sources suggest this isn't a done deal. While Apple is said to be "wavering" on the feature, it hasn't yet put together an Engineering Validation Test (EVT) for an iPhone 15 Pro model with physical buttons; the EVT test units currently still have the solid-state buttons, but Apple's engineers are reportedly concerned about the complexity and resulting costs of moving forward with the new button design for this year's model.
Rumors aside, the solid-state buttons aren't expected to be a marquee feature of the iPhone 15 lineup. While they'd help differentiate the iPhone 15 Pro models from the standard iPhone 15, in the way Dynamic Island did for the iPhone 14 series last fall, it's far from the only difference between the standard and pro iPhone models. The Dynamic Island is expected to come to the entire iPhone 15 lineup this year, but the always-on and 120Hz ProMotion display technology will still be exclusive to the iPhone 15 Pro.
So, it's not a tough call for Apple to nix this feature if it decides it won't perform up to its standards. After all, Apple has delayed much bigger features than this before now.
What About the Other Buttons?
It's unclear whether a decision to revert to the physical volume and power buttons will affect some of the other rumored button changes we've heard about, as not all of these are necessarily tied together.
For instance, while reports of a move to a unified volume button would likely have depended on the new solid-state haptic design, Apple is also said to be replacing the physical mute switch with a mute button. Some sources say this may double as a programmable "action" button, similar to the one on the Apple Watch Ultra.
This change may have been conceptually tied to the solid-state buttons insofar as a physical switch could suddenly seem out of place with that new design. It was never clear if Apple planned to go with a haptic button for that control, although it appeared likely; however, there's no reason Apple couldn't opt for a physical mute/action button with the iPhone 15 lineup, and this seems especially likely if it plans to make the control more customizable.
[The information provided in this article has NOT been confirmed by Apple and may be speculation. Provided details may not be factual. Take all rumors, tech or otherwise, with a grain of salt.]