The iPhone 15 Isn't Getting an Always-On Display | Here's Why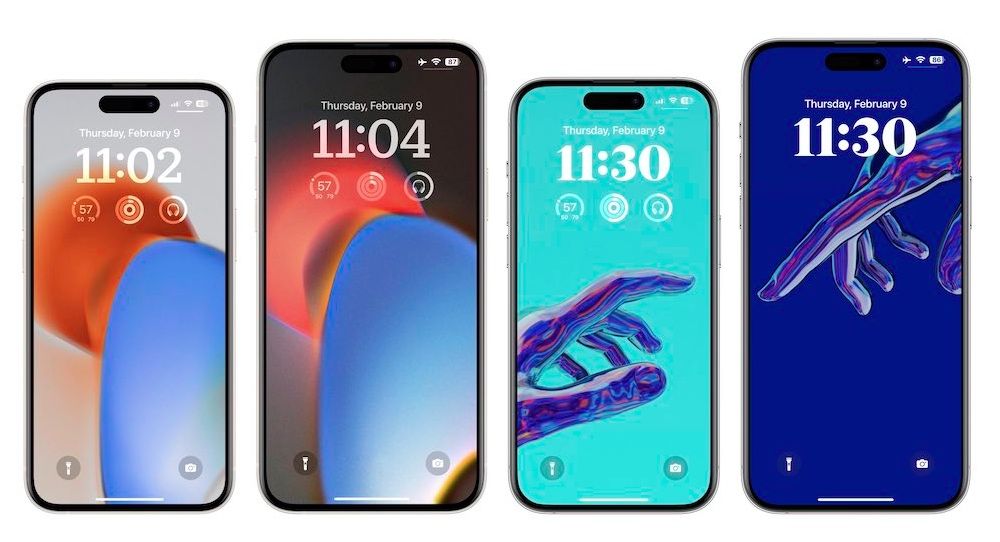 If you've been hoping that this year's iPhone 15 would feature significantly better display technology, you might want to temper your expectations, as it appears Apple will still be reserving its best screens for its Pro lineup.
While there's some strong evidence that this year's iPhone 15 lineup will gain the Dynamic Island from the iPhone 14 Pro, it seems that may be the only significant screen difference in this year's standard model.
According to a display industry source cited by South Korean leaker yeux11222, Apple is already preparing for mass production of the iPhone 15 lineup. Therefore it's already been receiving the display panels from suppliers — and none of those panels support the LTPO 120Hz refresh rate required to support an Always-On Display.
In some ways, this shouldn't be a huge surprise since Apple has done the same thing with its iPad lineup for years; only the flagship iPad Pro gets the 120Hz ProMotion displays. The same also holds true for Apple's MacBooks. There seems to be a correlation here between "Pro" and "ProMotion."
What This Means
Although hope reigns supreme, the consensus among analysts has long been that Apple's 120Hz "ProMotion" displays will continue to be limited to the iPhone Pro models, at least for the foreseeable future.
Some folks had hoped that Apple might find a way to bring the always-on display technology to the iPhone 15 despite this limitation. However, the variable refresh rate LTPO displays that Apple uses for its iPhone 14 Pro are an intrinsic requirement for an always-on display. You can't have one without the other — at least not in any way that makes sense.
A display's refresh rate is a measurement of how often the information on the display gets updated. This is why 120Hz displays offer smoother scrolling and motion than the more common 60Hz displays. However, the important thing about Apple's ProMotion displays is that they can also go the other way, lowering the refresh rate below 60Hz when the display doesn't need to be updated as often.
This is an important feature, as higher refresh rates consume more power. We saw a great example of this with the iPhone 13 Pro, where the lower refresh rate more than doubled the battery life for watching videos — up to 25 hours on the iPhone 13 Pro Max compared to only 12 on the iPhone 12 Pro Max.
This is a direct result of the iPhone 13 Pro's ability to lower the refresh rate as needed. Since most streaming video is recorded at either 24 or 30 frames per second (fps), there's no need for the display to refresh at 60Hz — twice the frame rate of the video being shown. Instead, the iPhone can ramp the refresh rate down to 24Hz or 30Hz, which uses half the battery life.
The same logic applies to supporting an always-on display. For the display on the iPhone 14 Pro to remain on without consuming a ridiculous amount of battery power, it needs to be able to lower the refresh rate to the bare minimum of 1Hz. At that rate, the iPhone 14 Pro only updates the screen once per second, which is more than often enough when you're not actively using it.
One of the reasons the iPhone 13 Pro didn't get an always-on display is that the screens on those models bottomed out at 10Hz, which still would have used ten times more battery power than the display on the iPhone 14 Pro.
While Apple could theoretically cook up a more basic always-on display, similar to what was done on early Android phones, it's fair to say that's not the company's style. Apple wanted to do it right, and it's hard to argue the company didn't accomplish that in a big way.
While always-on displays have been widely available on Android handsets since 2017, those early monochromatic versions don't hold a candle to what Apple accomplished with the iPhone 14 Pro. Apple took its time to create a significantly more advanced always-on display that not only shows a dimmed version of your Lock Screen in full colour but even does tone mapping to ensure the colours remain accurate with the lower illumination.
Apple isn't about to compromise on the elegance of that design merely to check off a box on the iPhone 15's spec sheet any more than it would have settled for a lesser-quality always-on display three years ago. As technology marches on, it's probably inevitable that all iPhone models will eventually get variable refresh rates and always-on displays, but for now, it looks like Apple will continue to make this an exclusive feature of the iPhone 15 Pro lineup.
[The information provided in this article has NOT been confirmed by Apple and may be speculation. Provided details may not be factual. Take all rumors, tech or otherwise, with a grain of salt.]