Netflix Takes a Hard Pass on Embracing Apple's Vision Pro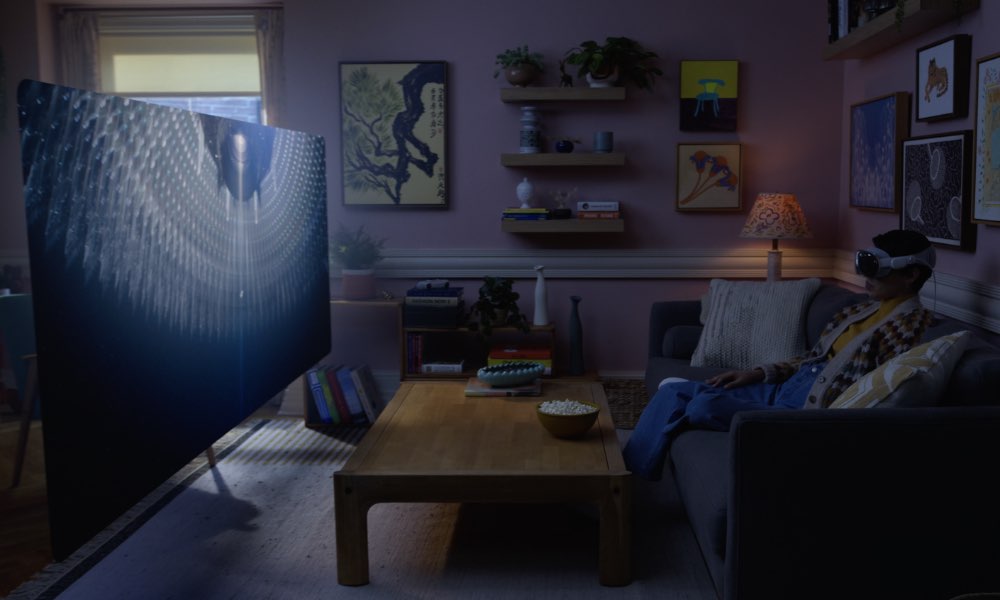 While entertainment giants like Disney are champing at the bit to build new experiences for Apple's upcoming mixed-reality headset, Netflix seemingly has no interest in designing a native app for the Vision Pro.
In his latest Power On newsletter, Bloomberg's Mark Gurman highlights where several high-profile developers stand on building apps for the new Vision Pro. While some have already firmly committed to the visionOS developer program, others are hedging their bets. However, Netflix is sitting this one out entirely.
According to Gurman's sources, the streaming giant "has no current plans to developer a native app for the Vision Pro." Instead, Netflix will simply allow its iPad app to "run on the headset unmodified."
That's a stark contrast to Disney+, which is so committed to the Vision Pro that Disney CEO Bob Iger took the virtual stage during the headset's unveiling to show off how his company plans to use the device to create "deeply personal experiences that bring our fans closer to the characters they love." Iger also suggested an ESPN-NBA tie-in where "fans would be able to watch an NBA game as if they were sitting courtside."
Needless to say, Disney+ will be available as a native Vision Pro app on launch day, and we don't even have to guess at this one as the Disney CEO publicly committed to it and also hinted that it's going to do more than simply provide a theatrical environment to watch your favorite Disney and Marvel flicks.
Gurman also expected that Amazon will be on board with a native Prime Video app out of the gate, which leaves Netflix as the biggest holdout in the video streaming arena.
However, that shouldn't come as much of a surprise to anybody familiar with the somewhat cool relationship between Netflix and Apple. Alongside Spotify, Netflix flatly rejected Apple's in-app purchase system years ago, its iPhone and iPad apps still don't do AirPlay, it held out on Spatial Audio support for a while, and to this day, it's the only notable streaming service that offers zero integration with the Universal Search, Siri, or TV app on the Apple TV platform.
It's also the lone holdout in Apple's Video Partner Program, which otherwise has well over a hundred premium subscription video providers, from Amazon Prime, Disney+ and Max to lesser-known streamers like the Canadian Broadcasting Corporation (CBC), Claro Video, C More, DAZN, Globo, Joyn, Molotov, MUBI, myCanal, and more.
While Netflix's choice to go it alone without tying into other ecosystems can be a bit frustrating, it's hard to blame the company for taking even less interest in the Vision Pro. After all, this is a headset that will start at $3,500, and nobody expects Apple to sell more than a few hundred thousand of them at launch. Netflix isn't likely to suffer much from skipping a native visionOS app at this point, and the company has enough going on right now that it makes little sense to commit resources to building an app that would be used by a tiny fraction of its overall customer base.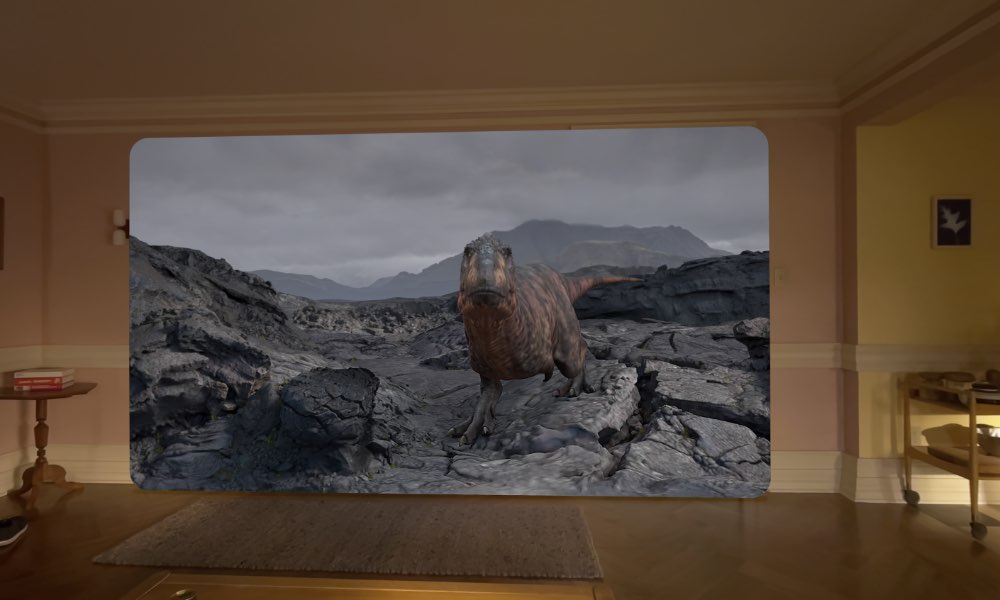 Besides, Netflix isn't leaving its customers out in the cold. If what Apple says is accurate, the Netflix iPad app should run fine on the Vision Pro without needing modifications to accommodate the headset. It's unclear what limitations may be involved compared to a native app, but you should at least be able to watch Black Mirror in a floating rectangle suspended in front of you.
However, Apple also allows developers to convert iPad apps into native visionOS apps, optimizing them for a proper mixed-reality experience. By most reports, this isn't hard to accomplish, but Netflix doesn't seem interested in taking even this smaller step. Whether that will make it an outlier among streaming apps remains to be seen, but even if Netflix remains watchable through the Vision Pro, native apps from Disney and others will quickly make it feel old and maybe even a bit primitive.