My Love/Hate Relationship With the iPhone 15's Switch to USB-C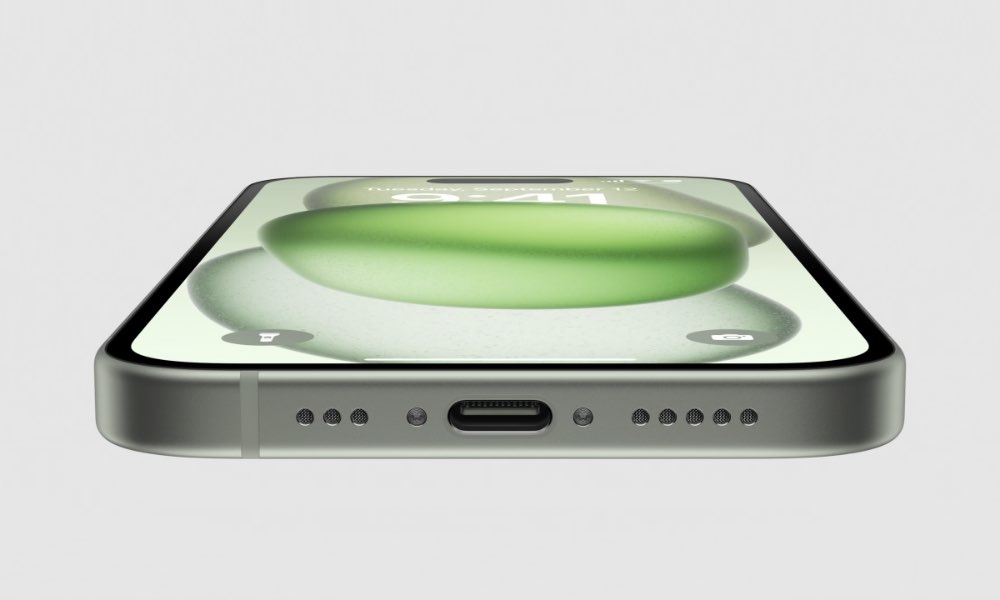 Today, Apple made the announcement that we'd all been expecting (and in some ways dreading), that its new iPhone 15 lineup would abandon the use of Apple's proprietary Lightning port in favor of the more universal USB-C port.
The announcement is a welcome one for users who are tired of doing the dance of a thousand cables, working feverishly to find the Lightning cable amongst the USB-C cables they're already using with other devices. However, for those of us who have invested in Lightning-compatible accessories for our iPhone, we're not looking forward to buying adaptors so we can continue to use those Lightning accessories.
Apple presented the iPhone 15's changeover to USB-C as this marvelous thing they'd been working on for a while, offering it only as a convenience when it comes to charging your iPhone, iPad, or Mac. Of course, there was no mention of how the European Union forced the Cupertino company's hand by requiring USB-C ports to be used on electronic devices.
The iPhone's move to USB-C is a case of good news/bad news.
All four new iPhone 15 devices use the USB-C port. However, the iPhone 15 and iPhone 15 Plus handsets are limited to USB 2.0 data transfer speeds of up to 480 Mbps using a cable, which is equal to the speeds provided by the Lightning port on previous iPhones.
The higher-end iPhone 15 Pro and iPhone 15 Pro Max are USB-C capable, both of those devices offer support for USB 3 data transfer speeds of up to 10 Gbps over a cable. While we had expected to see theoretical Thunderbolt-like transfer speeds of up to 40 Gbps (like recent iPad Pro models), the 10 Gbps transfer speeds are a definite improvement.
It should be noted that the iPhone 15 Pro and iPhone 15 Pro Max will require a supported cable to achieve USB 3 data transfer speeds. Luckily, Apple will happily sell you a one-meter Thunderbolt 4 Pro cable for the low, low price of $69.00.
For those of us with Lightning accessories, such as cables, mics, chargers, and such, we can remedy our FOMO with a USB-C to Lightning adapter, which is also conveniently available from the Apple Store for a mere 29 bucks.
Many of us will also need to spring for a new USB-C charger or two as replacements for our old USB chargers. But, hey! Lookie here! For just $19 USD, Apple will sell you a USB-C charger. How fortuitous.
Perhaps the most disappointing news to come out of Cupertino is that Apple will not include color-coordinated USB-C cables in the box with the iPhone 15. While this was merely a rumor repeated around the blogosphere, color-coordinated cables would have been a nice touch, and would also have made it easier to find the right cable in the jumble of cables next to my desk.
While I applaud the inclusion of a USB-C cable in the box with the iPhone 15, a splash of color would have been nice. Am I the only one who's just a bit disappointed?
I'm sure we'll all be able to deal with the iPhone 15's move to USB-C and our credit card companies will all appreciate the extra business.