How to Watch Tonight's 'Scary Fast' Apple Event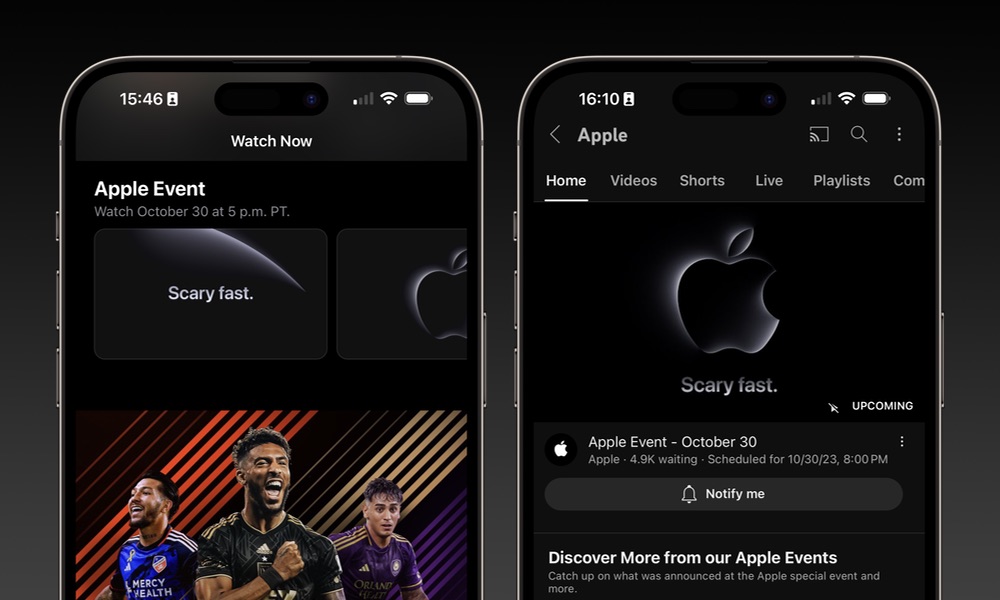 Tonight, Apple will be holding an unprecedented evening event where it's widely expected to introduce several new M3-powered Macs and may even have one or two other surprises in store.
Dubbed "Scary fast," this end-of-October Apple event is being held starting at 5:00 p.m. Pacific Time (8:00 p.m. Eastern Time) rather than the usual 10 a.m. PT start that's been the standard for nearly every other Apple event in history. Presumably, Apple is going for a Halloween theme here, but there could be other reasons it's chosen such a late time for this event — we'll just have to wait and see what those could be.
However, despite the unique timing, Apple will be live-streaming the event in all of the usual ways. In fact, "Scary Fast" is going back to the 100% virtual format that Apple adopted at the height of the COVID-19 pandemic, with no in-person component at all.
Instead, it seems Apple has been sending out gift boxes to key social media influencers, including a pair of AirPods Max headphones and some "sweet and spooky" snacks and drinks to enjoy during the event.
Apple is also holding some in-person watch parties in New York City, Mexico City, and possibly other metro areas where invited members of the media can gather to watch the keynote. Apple has a small press location in New York City, where it frequently holds smaller, boutique-style press events, and the in-person attendees will presumably also get some hands-on time with whatever Apple is announcing tonight.
However, for the rest of us, it's going to be business as usual, with the event live-streamed through several channels. Whether anyone will prefer to watch this instead of game 3 of the World Series or other primetime TV is another matter.
How to Tune in for Apple's 'Scary fast' Event
Nevertheless, Apple's event will be broadcast on schedule through several different platforms, letting you view it in whatever way is most convenient.
Apple TV App
By far, the easiest way to watch from an iPhone, iPad, or Apple TV is using Apple's own TV app, where, like other Apple events, "Scary Fast" will appear on the Watch Now page right below your Up Next queue.
The placeholder for the event is already here, and you can tap on it now and listen to some eerie music and shadowy animated edges of an Apple logo. The best part? You don't need to download any special apps for this, and you'll get the best possible streaming quality delivered right to your Apple device.
If you have the TV app on a smart TV, game console, or streaming box, you can also find the Apple Events channel and tune in on those devices as well.
YouTube
Apple's official YouTube channel also always includes live streams of its events, and it's a great way to go if you want to watch from a desktop PC or Mac through a standard web browser.
Of course, you can also use the YouTube app on your iPhone, iPad, or Apple TV and watch it from there. It's the most universal and accessible way to watch Apple's live events since YouTube works almost anywhere.
The event placeholder has been up on Apple's YouTube page for a few days already, and you can visit the page now and set a reminder by clicking the Notify Me button so you don't miss it.
Apple Events Site
While anybody can watch the live event on YouTube, whether you have an account or not, Apple also streams its events directly from its own Apple Events website. This live stream can be viewed in any modern browser, naturally including Safari on an iPhone or iPad, but also Chrome, Firefox, or Edge on any computer.
What to Expect from Tonight's Apple Event
Apple's "Scary Fast" event is almost certain to be all about the Mac. The teaser logo morphs into a Finder icon, and the title implies that Apple is about to show off its most powerful new M3 silicon.
While nobody will know for sure until Apple takes the virtual stage, the best educated guesses from the rumor mill suggest that we'll see a 24-inch iMac with an M3 chip joined by a lineup of high-end 14- and 16-inch MacBooks Pro with Apple's advanced M3 Pro and M3 Max silicon.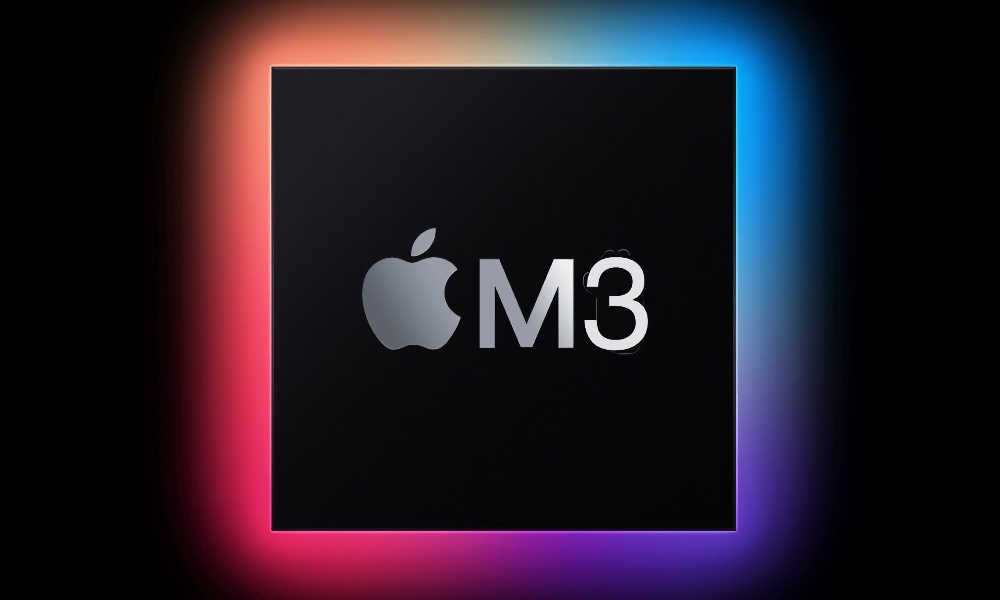 The 24-inch iMac is long overdue for a refresh, having skipped the M2 chip entirely — something several pundits predicted would happen as far back as mid-2022. While the event may be more focused on the M3 Pro/Max chips, it would be unusual for Apple to debut higher-end silicon without an entry-level chip to go along with it. It seems the 24-inch iMac will be the vehicle for that new chip, as most reports suggest new MacBook Air and 13-inch MacBook Pro models aren't coming until early 2024.
In any case, don't expect any significant redesigns of any of these products. Rumor has it they'll look identical to the current models, with most of the changes on the inside.
Apple will likely also use this occasion to unveil a new lineup of USB-C Mac accessories, such as the Magic Trackpad, Magic Mouse, and Magic Keyboard. These arguably should have gone USB-C years ago, but now that Apple has officially driven the final nail into Lightning's coffin, it's definitely time for a change.
As for other surprises? A series of regulatory filings over the weekend discovered by MacRumors seemingly confirm new 14-inch and 16-inch MacBooks and a Magic Keyboard for Mac, but they've also thrown us another curveball with an iPad mini appearing in the filings.
There's no mention of the 24-inch iMac, but it's important to note these are filings in a Chinese regulatory database for batteries, which means the 24-inch iMac wouldn't be included here. However, the inclusion of a battery for the sixth-generation iPad mini flies in the face of reports from analysts and leakers who have told us not to expect any new iPads until 2024.
While these filings don't guarantee that we'll see a new iPad mini, it's a product that's also overdue for a refresh, having last been updated in September 2021, making it the oldest iPad in Apple's current lineup, next to the legacy ninth-generation iPad that Apple has continued selling despite last year's debut of the improved 10th-generation model.
So, while we wouldn't bet the farm on it, there's at least a slight chance that an iPad mini 7 could be Apple's wildcard product at tonight's event.