Apple Makes 'Loaner' Vision Pro Developer Kits Available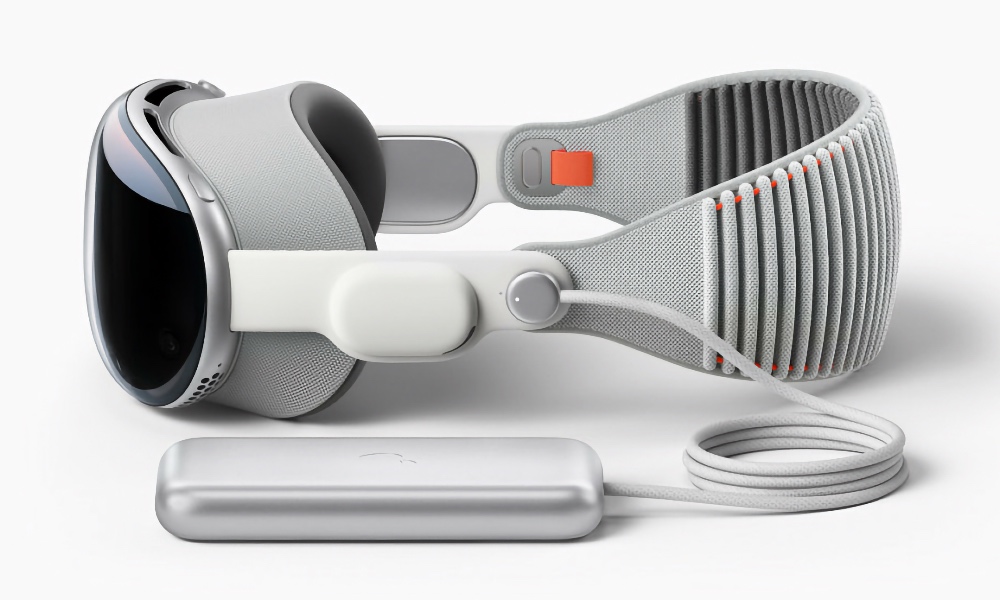 Apple has announced the release of Apple Vision Pro developer kits. Developers can now apply to receive one of the kits, which, if approved, includes a "loaner" Apple Vision Pro headset that can be used to develop and test apps.
The Vision Pro developer kit is intended to help developers create, troubleshoot, and finalize their Vision Pro apps so they'll be ready for release in the App Store when the new mixed-reality headset launches early next year.
In addition to the headset, developers will also receive help in setting up the device and onboarding. Check-ins with Apple experts will be available, and they'll offer UI design and development guidance, as well as help with refining apps.
Developers will also receive two additional code-level support requests, allowing developers to troubleshoot any issues with their code.
Apple emphasizes that Apple Vision Pro headsets remain the property of Apple. Once developers receive the Vision Pro developer kit, they will be required to keep the headsets in the location where they are shipped. They will be required to be kept in a private, secure workspace, accessible only by developers who have received approval to work with one.
Interested developers can apply on Apple's website where they'll need to explain why they need early access. Applicants must be the primary Account Holder for a paid Apple Developer Program membership and will also need to provide details about their team's development skills and their existing body of work on the App Store. Developers will have to agree to Apple's terms and conditions and the other usual legal mumbo jumbo. Apple notes that it will prioritize applicants that are creating apps that take full advantage of the Vision Pro/visionOS features and capabilities.
Apple officially unveiled its Vision Pro augmented reality headset at its Worldwide Developers Conference (WWDC) in June. Apple calls the headset "a revolutionary spatial computer that seamlessly blends digital content with the physical world while allowing users to stay present and connected to others."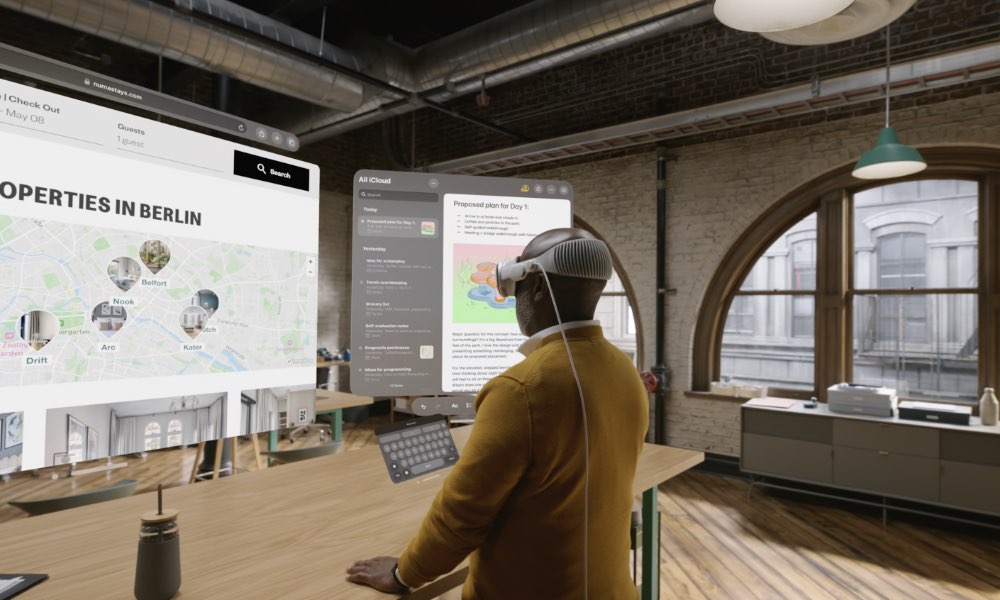 The Apple Vision Pro runs an operating system called visionOS which is designed to allow Vision Pro users to interact with digital content making it appear as if the content is physically present in their space.
The headset and operating system provide a three-dimensional interface, allowing users to adjust apps at any scale while also positioning them wherever they'd like within their real-world environment. Users will use a combination of their eyes, hands, and voice to control the device, and can browse through apps using their fingers to tap to select, flick their wrist to scroll content, or use their voice to dictate. Apple's Magic Keyboard and Magic Trackpad are also both compatible with the headset.
Polished glass makes up the front of the headset, which is encased in a lightweight aluminum frame. The headset also boasts a Digital Crown and button, which are used to control the user's immersion in a virtual environment.
The headset is powered by a separate power pack that makes a magnetic connection to the side of the unit. The headset is said to run for two hours on a single charge.