This iPhone 15 Feature Makes Me Want to Buy New iPhones for my Whole Family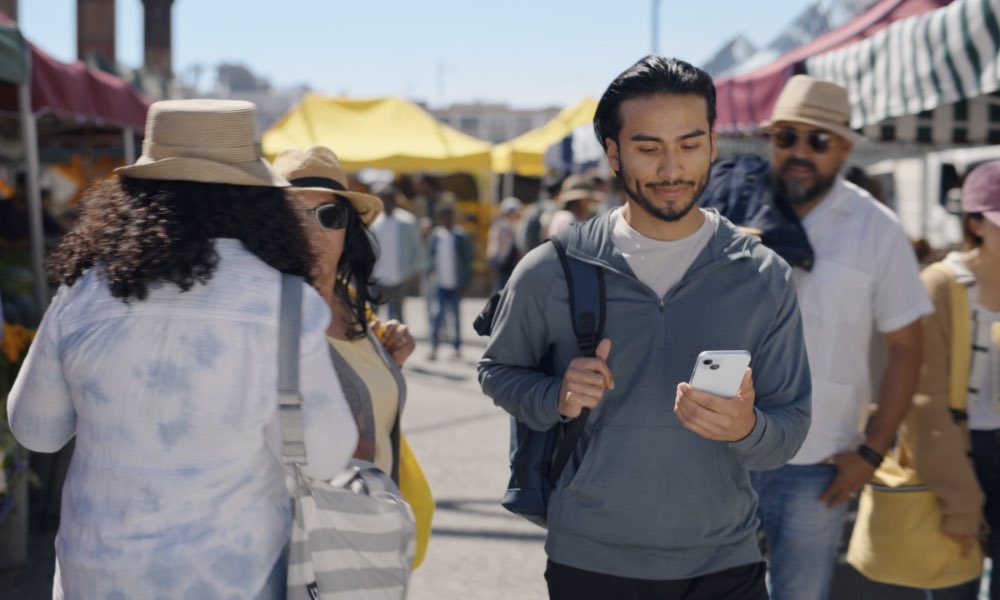 During its Wonderlust event, Apple unveiled a handful of cool new features and updates that are only available for the latest Apple devices.
Whether it was a new telephoto camera with better zoom or the ability to record videos in 3D, there are a lot of cool features waiting to be enjoyed.
But one feature that stands out is the improvements Apple made to Precision Finding. This feature is now better than ever, especially if you have a big family and like to go everywhere together.
The reason? Now it'll be easier than ever to find other family members and even your friends in crowded places.
Apple Is Improving Precision Finding on the iPhone 15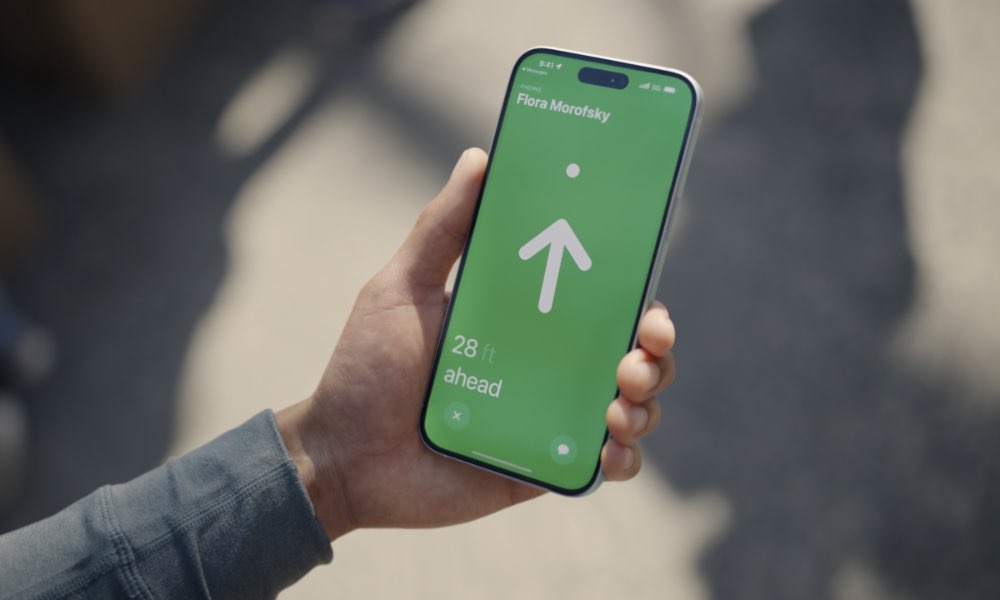 One of the biggest updates during Apple's September keynote is that Precision Finding is better than ever.
Apple showed how you can now use Precision Finding to easily locate your friends and family members when they share their location with you.
You probably feel like this isn't anything new, and you'd be kind of right. After all, you can already use the Find My app to locate your friends or family when they share their location with you.
Now, however, you can get more accurate directions, and it should be easier to locate them when you're close by.
How Does Precision Finding Work on the iPhone 15?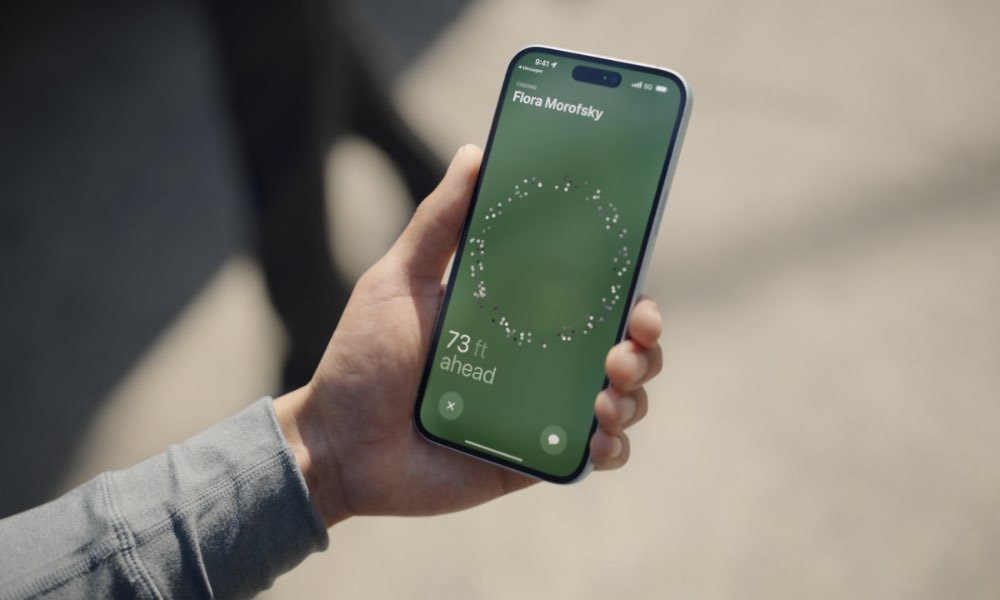 When you're out and about with your friends or family, and you know the place you're going will be crowded, you can now use Precision Finding to keep tabs on each other.
With the new Precision Finding, you'll still see your friend's location on a map in the Find My app, just like before, and can choose Directions to open Maps and navigate to their location using standard turn-by-turn directions.
However, if your friend is in the same general area and you both have an iPhone 15 or iPhone 15 Pro, you'll see a Find button instead, just like you do for an AirTag. Select that, and you'll receive instructions on the screen to point you in their direction and help you find them almost instantly.
Whether you have kids or you tend to get lost easily, this feature will be a lifesaver. You'll be able to find everyone in a matter of seconds or get their precise location so you can go wherever they are.
And don't worry; this feature is extremely secure, so no one who isn't part of your Find My network will be able to track you. Even if someone tries to get your location, you'll need to manually share your location with them first. Plus, you can stop sharing your location whenever you want.
What Do You Need to Use Precision Finding?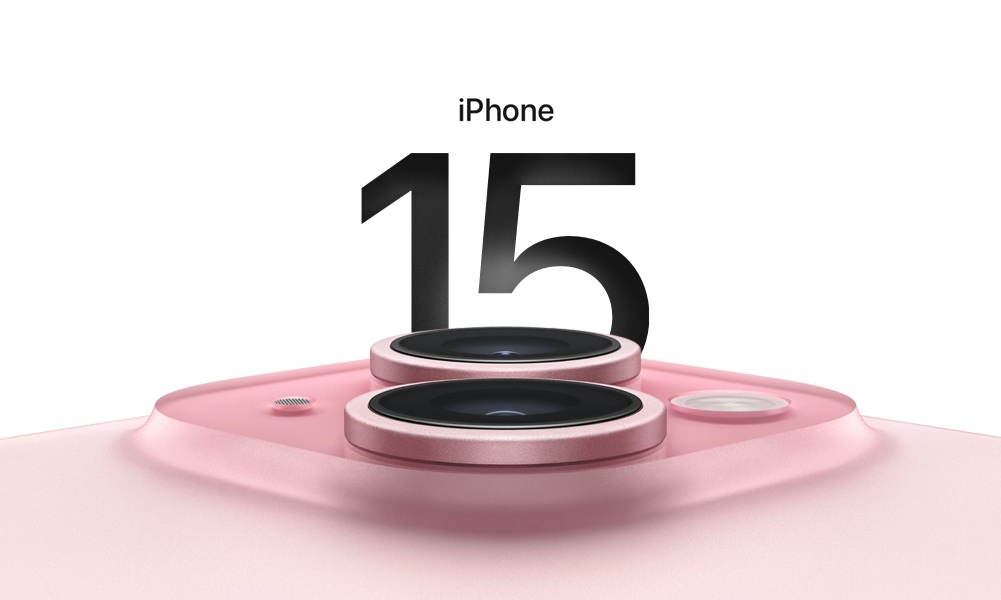 Unfortunately, the newly improved Precision Finding won't work on every iPhone. The biggest requirement is that you'll need an iPhone 15 or iPhone 15 Pro. Not exactly budget-friendly, but this is a must-have feature for many of us.
Additionally, you'll need to be following each other in the Find My app. If you aren't already, you can share or ask for the other person's location.
And that's pretty much it. If you have all that, you can start using Precision Finding to find everyone.
Will You Get the iPhone 15 Because of Precision Finding?
If you're always losing your kids or partner whenever you go out, the new Precision Finding feature is probably a must-have.
Sure, not everyone will need Precision Fiding, but for some of us, this feature will be more than enough reason to update this year.