Are You Having Wi-Fi Issues on iOS 17? Try These Workarounds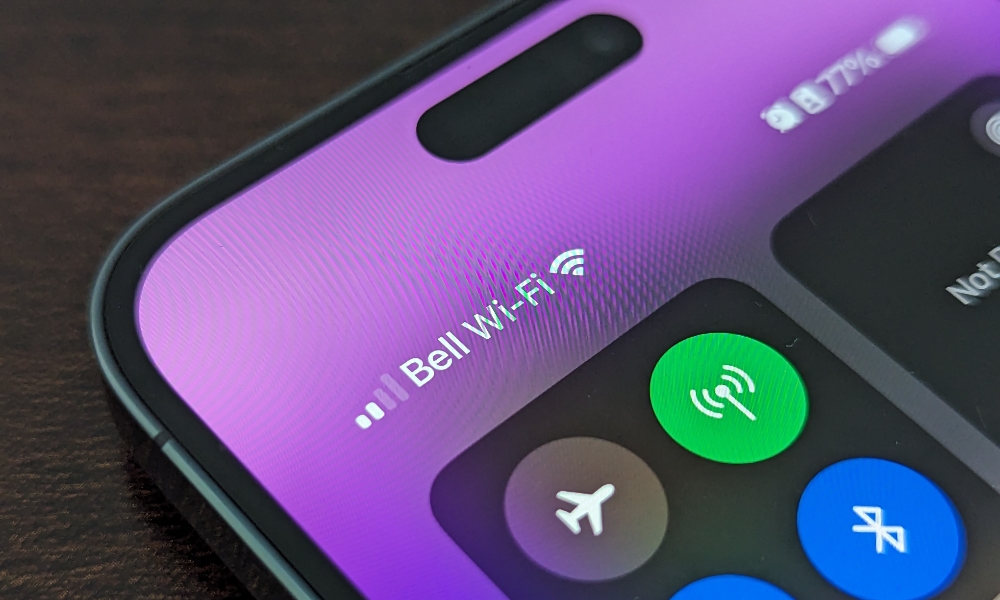 It's been a while since Apple officially released iOS 17 to the public, and without a doubt, it's one of the best updates we've had in a long time.
Not only does this update bring a lot of new things to the table, but it also improves older features that were already great to begin with.
Unfortunately, not everything is good news. As you can expect from any other software update, iOS 17 still has a few bugs Apple needs to take care of.
One of the most troublesome issues right now has to do with your Wi-Fi and cellular data. That's right; even if you have a secure connection, your iPhone might not be able to connect to the internet. Here's what you need to know.
The iPhone Is Having Some Wi-Fi Issues
Whether you have a new iPhone 15 or an older device, you might be experiencing some issues. It's not your fault, and you're not the only one; as it turns out, iOS 17 still has some bugs that need fixing.
First, we saw the overheating issue that affected the iPhone 15 Pro models. While this issue seemed to be related to specific apps that hadn't been optimized for the new iPhone's A17 Pro chip, Apple also released iOS 17.0.3 to fix this problem.
However, while overheating is less of an issue now, a new problem has emerged.
Many users all over the web have reported suffering from a slow internet connection. Whether it's a Wi-Fi connection or you're using your data plan, you might feel like everything is loading way more slowly than it should.
The worst part? This can affect any iPhone with iOS 17, even the newer iPhone 15 lineup.
At the time of writing, Apple hasn't fixed this issue, but we expect the company to address it in a future software update.
How to Fix Your Wi-Fi Problems
While there isn't a fix that's going to solve the issue completely, there are a few things you can do to try to fix it yourself while Apple works on an update. Here are a few of our suggestions.
Restart Your iPhone
It may sound like a joke at this point, but turning your iPhone off and back on can fix many problems, including your Wi-Fi issues. Long-pressing the Side button on your iPhone and turning it off should do the trick.
Forget Your Network
Another way to try to fix the issue is to forget your Wi-Fi network and connect your iPhone to Wi-Fi again from scratch.
The fastest way to do it is to go to Settings > Wi-Fi and select your Wi-Fi network. Finally, tap on Forget This Network.
Reset Your Network Settings
If you're also having issues with your data plan, you might be better off resetting your network settings completely. This will delete all the Wi-Fi networks you have saved and let you start from scratch. Here's how to do this:
Open the Settings app.
Scroll down and go to General.
Scroll to the bottom and select Transfer or Reset iPhone.
Tap on Reset.
Select Reset Network Settings.
This will delete all your network settings, so be sure you have your Wi-Fi passwords before doing it.
Keep Your iPhone Up to Date
The best way to fix this problem, and many other iOS 17 issues, is to keep your iPhone updated. Apple is constantly updating and fixing its software, so be sure to set up Automatic Updates on your iPhone.
To do this, you need to go to Settings > General > Software Update > Automatic Updates and turn on iOS Updates.
Beware of iOS 17 Issues
Unfortunately, as great as iOS 17 is, it also came with some issues. Whether it's overheating, Wi-Fi problems, or other annoying bugs, this software update is still far from perfect.
With that said, there aren't any issues that will break your iPhone. So, just try to keep your iPhone up to date, and don't let these issues ruin your experience.