Should You Still Buy the iPhone 14 in 2023?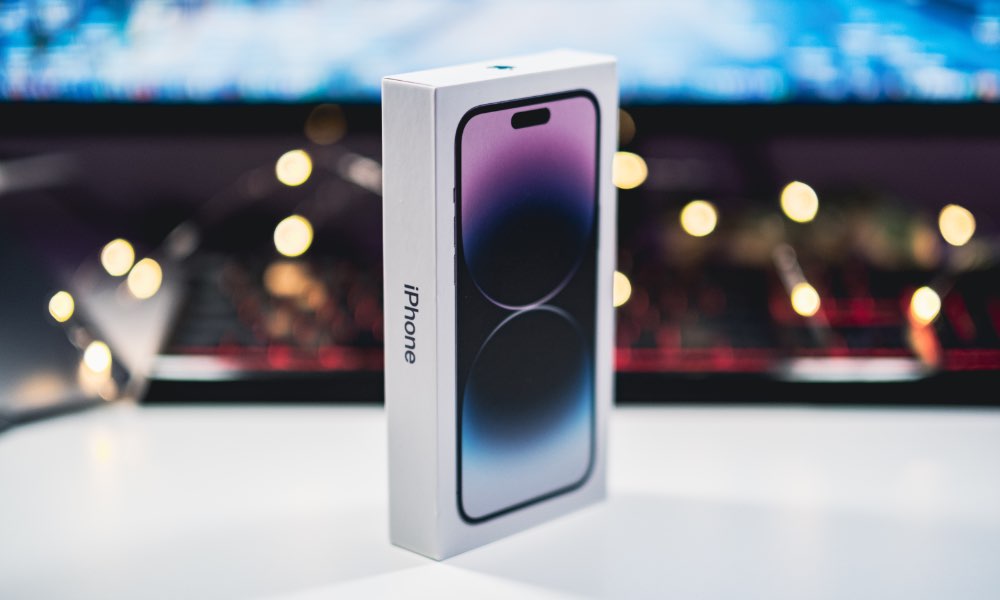 We're halfway through 2023, and that means we're closer than ever to the launch of the long-awaited iPhone 15.
However, with all the hype and rumors around the upcoming iPhone, we tend to forget there's already a great iPhone that's available now. The iPhone 14 lineup is still alive and kicking in Apple stores around the world.
If you're looking to buy an iPhone right now, you're probably wondering what you should do. Should you wait a couple of months for the iPhone 15, or should you get the iPhone 14 right now?
This is a common question that pops up every year. Hopefully, we'll help you find some answers today.
The iPhone 15 Is Coming
Even though Apple hasn't announced anything yet, it's become a tradition for the company to release a brand-new iPhone each fall, and there's no reason to believe this year will be any different.
Apple is working on the brand new iPhone 15 lineup, and it's said to bring a bunch of cool new features that will surely be worth the wait.
For starters, the iconic Dynamic Island that's currently exclusive to the iPhone 14 Pro lineup will reportedly be making its way to the regular iPhone 15 models this year.
Moreover, the iPhone 15 will bring newer cameras with a new periscope lens on at least one of the Pro models that will, in theory, let you get five to six times more optical zoom without compromising quality.
There's also the rumor of the introduction of a brand new iPhone called the iPhone Ultra. While it's uncertain if Apple will actually launch this iPhone in 2023, there's still a slight possibility that we'll see a more powerful iPhone that's going to have a sleek design and a titanium body to match the Apple Watch Ultra.
But the biggest news of all is USB-C. According to many rumors, Apple will finally make the switch and use a USB-C port in the iPhone 15 lineup instead of the older Lightning port.
Why You Should Wait for the iPhone 15
There's no doubt that the iPhone 15 will bring a lot to the table, which makes it a no-brainer to just wait for it and get it instead.
At the time of writing, if Apple plans to launch the iPhone 15 near the end of September, we're only less than a couple of months away before the big event.
This means that you can save up a little bit of money and have enough to buy an iPhone 15 or even the iPhone 15 Pro Max (which might be called the iPhone 15 Ultra).
Besides having Apple's latest and greatest, you'll also get a newer design and possibly even USB-C, which is a big deal for most of us.
The iPhone 14 Lineup Is Still One of the Best
On the other hand, if you don't want to wait or really don't care about the newer stuff, the iPhone 14 lineup is already here, and you won't regret buying it.
The iPhone 14 Pro and Pro Max have the powerful A16 Bionic chip, which is said to be the same one that Apple will use on the base iPhone 15 models. If that's true, you won't really get an upgrade in terms of performance unless you plan to opt for the pricier iPhone 15 Pro.
Not only that, but the iPhone 14 Pro lineup also comes with the already-mentioned Dynamic Island. You can try this feature today without having to wonder if the base iPhone 15 models will have it or not.
The base iPhone 14 models are also a great bang for your buck. The display is a perfect size, whether you're looking for a smaller or bigger screen, and the older A15 Bionic chip is more than capable of making your iPhone 14 a performance beast.
Another thing to take into account is price. As of right now, you can get the iPhone 14 for a decent price, and you'll surely find a couple of offers if you know where to look. Many carriers began deeply discounting the iPhone 13 Pro models last August as the iPhone 14 launch approached, and there's every reason to believe we'll see the same kind of deals again this year.
The iPhone 15, on the other hand, is rumored to be even more expensive this year. If that's the case, even if you find a good sale, you'll probably still spend more for the newer model.
But most importantly, you should get the iPhone 14 if you're tired of waiting for the "perfect iPhone." Unfortunately, there won't ever be a perfect iPhone. Apple is constantly upgrading its iPhones, and having the latest and greatest every year can get expensive.
After all, we're already hearing rumors about next year's iPhone 16, and you know that as soon as you buy the iPhone 15, you'll start hearing even more. The next model will always be better and more powerful.
If you want to exit the neverending cycle of waiting for the newest toy, you should get the iPhone 14 right now.
So Should You Wait for the iPhone 15 or Not?
The choice always comes down to you. Do you need a new phone right now, and you don't care about new features? Then the iPhone 14 has literally everything you need and then some.
The iPhone 14 will surely last you for at least five more years, which will give you more than enough time to save some money for an even better iPhone in the future.
On the other hand, if you're willing to wait and you don't care about the possible price increase, then the iPhone 15 lineup is definitely worth the wait. You'll get the best iPhone yet, and a bunch of new features, including a USB-C port, which is something many of us have waited for.
If you're somewhere in between, we'll still recommend you wait for the iPhone 15. If history repeats itself, we should see the new iPhone in just a few weeks, and having a newer iPhone is never a bad thing.