Here Are the Best Netflix Alternatives You Need to Try
Netflix has been through a lot of changes in the last few years. As the company loses money from password sharing, it's created a bunch of different ways to prevent you from sharing your Netflix account with someone who doesn't live with you — at least for free.
Not only that, but Netflix has also increased its prices and gotten rid of its most affordable ad-free plan, giving many folks more than enough reasons to want to ditch the service.
The good news is that this isn't 2008 anymore. Netflix isn't the only streaming service out there — there are a ton of others you can use for a lower price or even for free. Don't believe us? Here are the best Netflix alternatives you can try today.
Crunchyroll
Netflix offers its fair share of anime shows and movies for casual viewers, but if you really want to step up your game, you're better off trying Crunchyroll.
Crunchyroll is the biggest platform for streaming anime in the world. You'll find a huge library with almost any anime you can think of. Not only that, but it also offers simulcasts, so you can watch the newest episodes of any anime an hour after they're released in Japan.
If you don't care about simulcasts or other premium features, you can still watch anime on Crunchyroll on any device for free. You'll have to sit through ads, but that's a small price to pay.
Moreover, Crunchyroll also offers a pretty hefty manga library. You can access both libraries just by paying a single price, which is a lot of bang for your buck.
Apple TV+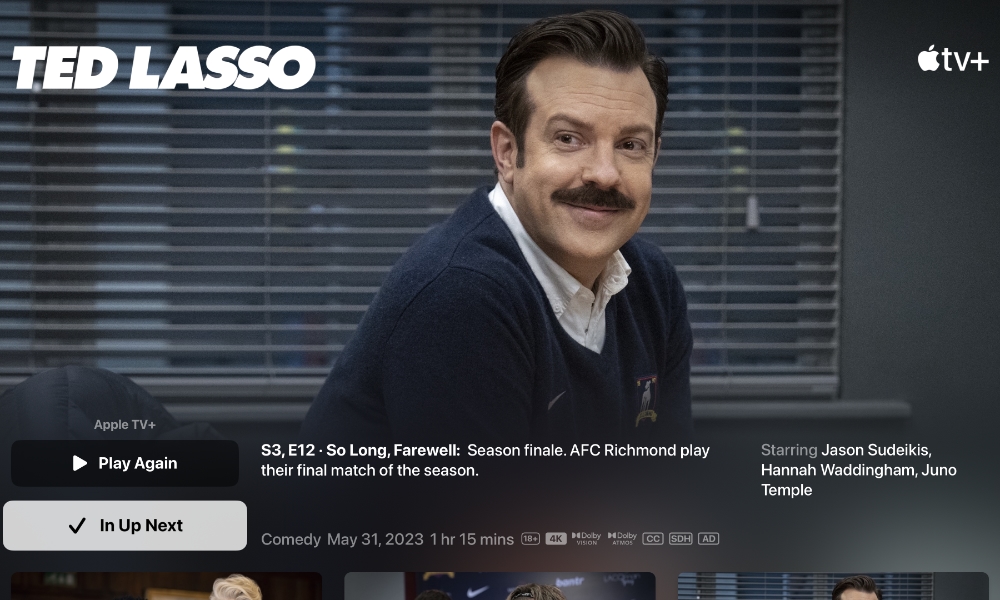 Apple TV+ is another great Netflix alternative. However, unlike other streaming services on this list, you won't have access to most mainstream movies or shows. Instead, as you would expect from Apple, the streaming services focuses on unique content you won't find anywhere else.
Don't worry; you'll still find popular titles you can stream to your heart's content. You can find classic titles like Charlie Brown specials or new hits like Ted Lasso. Whatever it is you're looking for, you'll find it immediately, and you'll be able to stream it on your streaming box, your iPhone, or basically any other Apple device you own.
Amazon Prime Video
Some people consider Amazon Prime Video to be one of the best alternatives to Netflix. That's because it offers a huge library of popular content and original shows that make the service more than worth it.
What's great about Amazon Prime Video is that if you're already an Amazon Prime subscriber, you'll get access to this streaming service at no extra cost. You probably already have access to it and haven't even made use of it yet.
If you like comedies, dramas, and even unconventional superhero stories, you'll love Amazon Prime Video.
Disney+
As of right now, Disney+ is one of Netflix's biggest rivals, and for a good reason.
On Disney+, you'll find the content that everyone has been craving to watch since the start of the Marvel Cinematic Universe. That means you'll find pretty much every movie and show from Marvel that you can think of.
Moreover, you'll also find Star Wars movies and shows and Nat Geo docuseries. And, of course, you'll find all the movies and shows Disney has made over the years, including classic titles like Toy Story and more modern stories like Turning Red.
Max
Disney+ is great, but some people might find that it's mostly content for children. On the other side of the spectrum, you can find Max — the service previously known as HBO Max.
This streaming service offers a wide variety of shows and movies for different age groups. You can find superhero stories from DC or Harry Potter movies for your kids or more mature shows like The Last of Us or Game of Thrones.
When it comes to original content, Max might sometime miss the mark. But for the most part, you'll find amazing shows and movies that everyone will be talking about in the next couple of months.
Freevee
As you can probably guess by its name, Freevee is a free streaming service anyone can access on their browser or smartphone.
You've probably heard of Freevee, as it's now part of Amazon. That means you know this streaming service is secure and reliable, and you'll find a lot of great movies and shows. For instance, you could find movies like Logan and Deadpool, all for free.
Of course, you'll need to sit through ads every now and then. Fortunately, most ads aren't as intrusive as you might think, so you won't be bombarded with them every five or so minutes.
Crackle
Another free streaming service that's incredibly popular is Crackle. This streaming platform owned by Sony has a lot of great titles you won't find anywhere else. At least not for free.
Additionally, you'll also find Crackle originals, which you can also watch at no extra cost. However, just like other options on the list, you'll need to watch some ads every now and then. But the ads aren't intrusive, and you'll enjoy most movies and shows instantly.
Unfortunately, you don't have the option to pay for a premium, ad-free plan. So even if you have the money, you won't be able to get rid of the ads.
Shudder
If you're into scary movies and shows, then you should get rid of Netflix and start using Shudder instead.
Shudder is the quintessential streaming service for scary content on the web. You'll find popular horror movies and shows and even find some more obscure movies you probably never heard of.
Additionally, Shudder also offers Shudder Originals, which are horror movies and shows you won't find anywhere else.
Granted, the whole user interface of Shudder isn't as pretty as with other streaming services, but you'll quickly get the hang of it.
Paramount+
Paramount+ is a fairly new streaming service in the market, but it also has quite the following, thanks to all the great content you can find in it. For instance, you'll find cartoon classics like Avatar and Rugrats and also find newer takes on fan-favorite shows like iCarly.
Besides that, you'll also find great movies like Spider-Man: Into the Spiderverse or Smile.
Compared to other platforms, the playback controls and user experience might feel a bit off, but it's still a great streaming service that you won't regret subscribing to. It's also one of the few services still available as an Apple TV Channel, so you can subscribe and watch your favorite shows directly in the TV app on your iPhone, iPad, or Apple TV.
The Roku Channel
The Roku Channel is another free streaming service that shines for its huge library of shows and movies you can watch without spending a dime.
Moreover, you'll also find live channels with content every day of the week. While the name might confuse most people, you can actually watch The Roku Channel without owning an actual Roku device. All you need to do is create an account, and you'll be able to watch content on your computer or smartphone.
You Don't Need Netflix Anymore
Long gone are the days when Netflix was your only option to watch content online. Nowadays, there are plenty of platforms to forget about Netflix for good. Or at least until it releases a new season of your favorite show.
Whether you want to watch superheroes, serious movies, and shows, or scary stuff, there's a streaming service for you out there.