What Might We Expect to See From a 2024 Apple TV 4K Update?
Apple last updated its Apple TV streaming box in October 2022, which itself was only a modest spec bump over the spring 2021 version. This means we'll likely see an update to the venerable set-top box as soon as 2024. In this article, we'll take a look at what we might expect to see from a new Apple TV 4K.
Overall Design
Apple hasn't done much over the years to change the design of the Apple TV, and it's likely to stand pat on that in 2024, with little to no changes to the device's outward design. There is, after all, little you can do to change the design of a black box. We'll likely continue to see a boring little square box that admittedly does a decent job of fitting in on television stands everywhere.
A New Processor
The current Apple TV 4K boasts the same A15 Bionic chip that powered the iPhone 13 lineup and the standard iPhone 14 models. While we'll likely see the 2024 Apple TV 4K use an updated chip, expect that to be the same A16 chip that was used in last year's iPhone 14 Pro and is used in this year's iPhone 15 models, as Apple doesn't typically design chips exclusively for the Apple TV lineup.
However, there's a possibility Apple could take a huge step and use this year's A17 Pro chip from the iPhone 15 Pro and iPhone 15 Pro Max. That would make some sense, as the new chip would allow the Apple TV to run console-quality games. We've been hearing rumors for the past several years that Apple has a more powerful "gaming" Apple TV in the works, and the new A17 Pro may be the key to finally making that happen.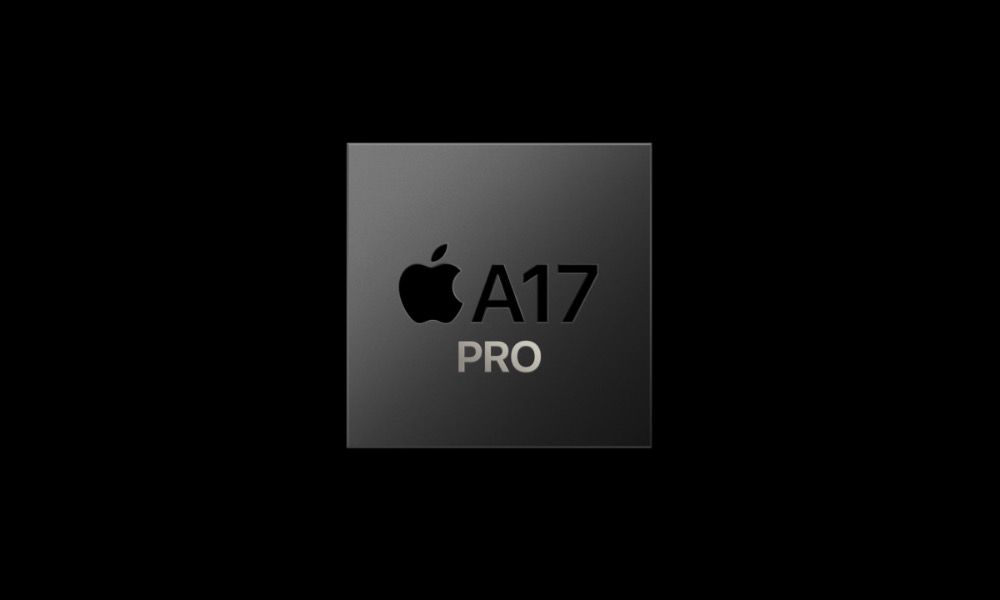 The A17 Pro is Apple's first chip based on TSMC's first 3-nanometer chip, which boasts a 6-core GPU that supports hardware-accelerated ray tracing for the first time. This would allow for console-like games, such as Resident Evil 4, which will soon be available on the iPhone 15 Pro series, enabled by the A17 Pro.
However, there have been rumors of Apple's aiming for a lower price point with the new Apple TV lineup. Using such a brand new, cutting-edge processor may prove to be too expensive for the new models — unless Apple plans to also release a higher-tier "Apple TV Ultra."
Connectivity
While we haven't seen any rumors about a Wi-Fi update for a new Apple TV, it could happen. Apple's current iPhone 15 Pro models offer WiFi 6E connectivity, and Apple is rumored to be working to bring Wi-Fi 7 to the iPhone as soon as the 2024 model year.
While current Apple TV 4K models offer Wi-Fi 6 support, bumping wireless connectivity up to Wi-Fi 6E would provide improved streaming and downloading of content and apps — at least for those with compatible home routers.
As for Ethernet, Apple currently offers a Wi-Fi-only model of the Apple TV 4K, as well as a model that supports both Ethernet and Wi-Fi. That will likely continue to be the connectivity option for a 2024 Apple TV 4K lineup. The Apple TV could also get a bump to Bluetooth 5.3.
A More Affordable Apple TV 4K?
There have been rumors about a price drop for new Apple TV models, as Apple supply chain analyst Ming-Chi Kuo said last year that the next Apple TV will be more affordable, possibly hitting the under $100 "sweet spot."
Currently, the Apple TV 4K's base price is $129 for 64GB storage with WiFi-only connectivity, so it is possible that Apple could either debut a new model at a lower price point or, they could offer the current model as a lower-priced option alongside an updated model with improved specs.
When Will the New Apple TV 4K Launch?
Most observers expect to see Apple debut a new Apple TV 4K sometime during the first half of 2024. It could be unveiled almost any time during the upcoming year though, as Apple has released new Apple TV 4K models in September 2017, May 2021, and November 2022.
As is usual for reports like these, this is all conjecture at the moment, as nothing will be official until Apple makes an official announcement about its plans for its popular set-top box.
[The information provided in this article has NOT been confirmed by Apple and may be speculation. Provided details may not be factual. Take all rumors, tech or otherwise, with a grain of salt.]