This Year's iPhone 15 Pro Max Could Break This Record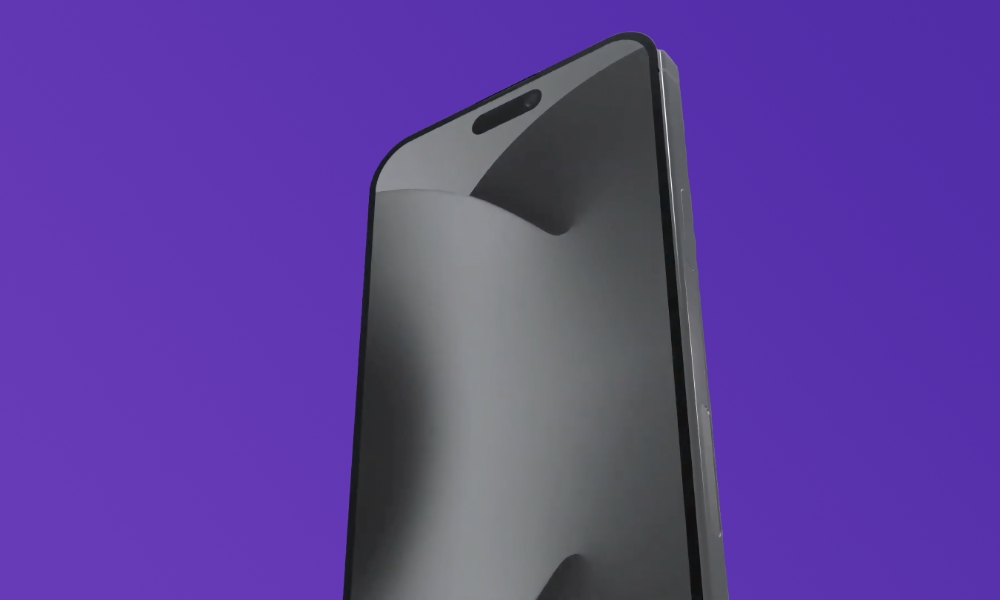 If the rumours we've heard are accurate, this year's iPhone 15 lineup could be getting some pretty significant design changes. While we're not expecting the kind of wholesale redesign we saw with the iPhone 12, it appears that Apple has some nice touches in store to refine the design, especially where its flagship iPhone 15 Pro models are concerned.
Among the things we're expecting from the iPhone 15 Pro is a new titanium frame with solid-state buttons for volume and power rather than mechanical ones. It's presumed these would use haptic feedback to give users a sense of pressing the button, similar to the approach Apple uses for the Home Button on the iPhone SE.
Several folks are also predicting that the iPhone 15 Pro and iPhone 15 Pro Max will feature an even more expansive edge-to-edge screen, which means even thinner bezels, possibly with some curvature at the edges, similar to the recent Apple Watch models.
Exactly How Thin Will Those Bezels Be?
There hasn't been much said about precisely how much thinner the iPhone 15 Pro bezels could get, but if the information shared by a recent leaker is correct, the larger iPhone 15 Pro Max could end up breaking the record for the thinnest bezels ever found on a smartphone.
That record is currently held by the Xiaomi 13, which has a black edge of 1.81mm between the screen and the actual frame. However, a somewhat reliable leaker known as Ice Universe reveals that the bezels on the upcoming iPhone 15 Pro Max will be reduced to just 1.55mm.
To put that in perspective, the iPhone 14 Pro has a bezel width of 2.17mm. Ice Universe also notes that Samsung's Galaxy S22 and Galaxy S23 came in at 1.95mm. So, if this information is correct, the iPhone 15 Pro Max stands to beat that by a healthy margin.
Interestingly, this information only refers to the larger iPhone 15 Pro Max, so it's unclear if the bezels will still be slightly larger on the 6.1-inch iPhone 15 Pro. As counterintuitive as it sounds, a larger screen actually does leave more room for smaller bezels.
The standard iPhone 15 and iPhone 15 Plus are expected to retain the same bezel dimensions as their iPhone 14 counterparts. Although some rumours suggest they will get the curved edges, the jury is still out on that one; there's every indication they're not getting the better screen technology of the Pro models, and it's possible the curved edge design could be tied to that.
Nevertheless, reports suggest the iPhone 15 and iPhone 15 Plus will get the Dynamic Island that came to last year's iPhone 14 Pro lineup. That's a significant design change on its own, so Apple may not need to do much more than that to set the iPhone 15 apart. Further, Apple still likes to keep the iPhone Pro designs at least a small step ahead of the standard models, and thinner bezels would be a visible differentiation this year.
According to MacRumors, which first shared this report, Ice Universe has previously provided accurate CAD renders and dimensions, suggesting the iPhone 15 Pro Max will have a thinner camera bump, and may even shrink slightly in height and width. That would be consistent with having a smaller bezel if Apple maintains the same screen size found in this year's iPhone 14 Pro Max.
[The information provided in this article has NOT been confirmed by Apple and may be speculation. Provided details may not be factual. Take all rumors, tech or otherwise, with a grain of salt.]