Gurman: Apple Watch Series 9 and Ultra 2 to Get U2 Chip, New Heart Rate Monitor, Improved Sensors + More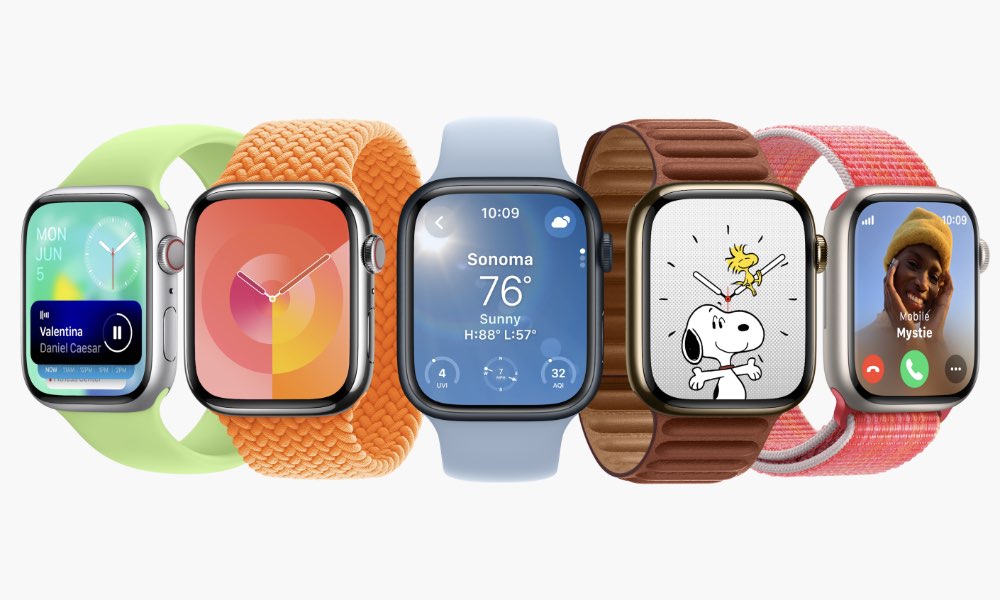 In a new report on Friday, Bloomberg's Mark Gurman shared his expectations for Tuesday's Wonderlust event, noting that the upcoming Apple Watch Series 9 and the second-generation Apple Watch Ultra will offer several features that have not been previously mentioned,
Gurman says the second-generation Apple Watch Ultra and the Apple Watch Series 9 will boast upgrades to several sensors and components, with Apple's generally focusing this time around "on speed, efficiency, and accuracy." The changes are said to include an upgraded fourth version of Apple's optical heart rate sensor. The current Apple Watch Series 8, as well as the Apple Watch Series 7, both use a third-generation heart sensor.
An all-new U2 ultra-wideband chip will be included in both new Apple Watches, which will be the first full generational update to the component since the first-generation U1 chip debuted in the iPhone 11 lineup back in 2019. The new chip will offer improved location capabilities, which will provide more precise location tracking of people and devices in the Find My app. The new U2 ultra-wideband chip is also said to be included in Apple's upcoming iPhone 15, iPhone 15 Plus, iPhone 15 Pro, and iPhone 15 Pro Max handsets.
Apple's second-generation Apple Watch Ultra will be manufactured using more recycled materials, and for the first time, will be available in a black color option. It's been previously reported that Apple's stainless steel Apple Watch Series 9 will boast a 3D-printed casing. Apple is also expected to use the 3D printing technology for next year's third-generation Apple Watch Ultra.
The main upgrade expected for this year's Apple Watch Series 9 and second-generation Apple Watch Ultra is a new S9 processor, which will be the first significant update to the chip in three generations of the wearable. Gurman says Apple will trumpet "major gains in processing speed" during the Wonderlust press event.
Gurman says the new generation of Apple Watches will otherwise remain largely unchanged from previous generations.
Apple also plans to make a move away from the leather watch bands it has traditionally offered. Earlier this week, reports said Apple will "begin moving away from leather on its Apple Watch bands as well," which could impact Apple's long-time partnership with luxury brand Hermès.
Gurman also reported that in August Apple began offering its employees Apple Watch Hermès leather accessories and leather link bands at greatly discounted prices — in some cases up to as much as 90% off. For instance, an Apple-Hermes band that normally goes for $850 is on sale for just $85 to Apple employees. This is traditionally what Apple does when it is looking to clear out inventory.
Multiple reports last month revealed that Apple will stop selling its premium iPhone leather cases when the iPhone 15 lineup debuts. It's expected to replace the leather cases with a non-cow-based leather alternative that features a woven look.
The cases are said to be made of a blend of two materials that have a smaller carbon footprint than the real leather used in previous case generations. There is a possibility that Apple could use the same materials for a rumored vegan leather Apple Watch band replacement.
[The information provided in this article has NOT been confirmed by Apple and may be speculation. Provided details may not be factual. Take all rumors, tech or otherwise, with a grain of salt.]