Apple's Vision Pro Won't Always Be a $3,500 Headset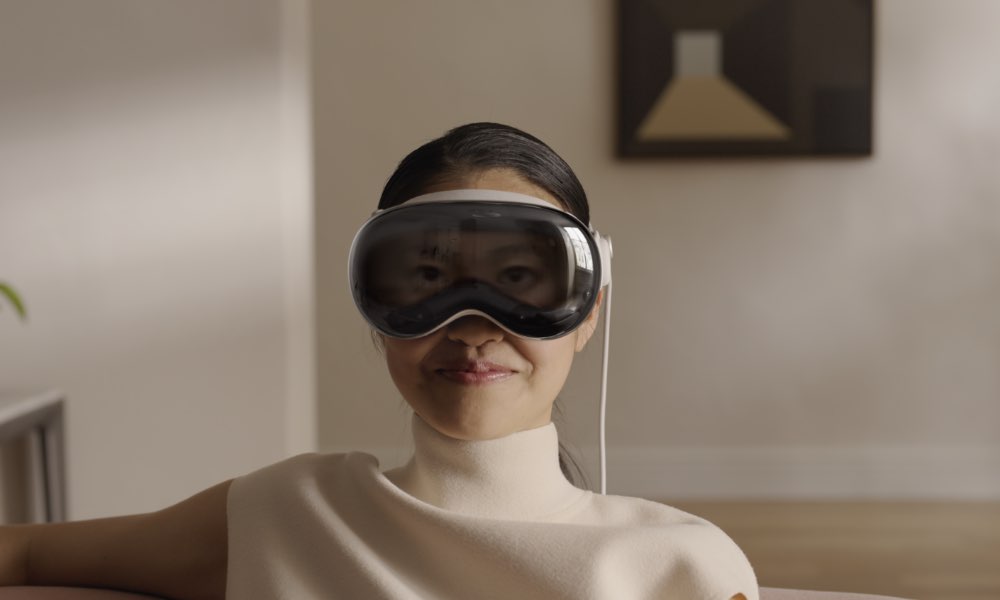 The unveiling of Apple's long-awaited Vision Pro was easily the most exciting thing about last week's Worldwide Developers Conference (WWDC), but it also came with a price tag attached that will sadly keep it out of the hands of all but the most die-hard enthusiasts.
To be fair, the price wasn't really much of a surprise; we've been hearing reports that it would sell north of $3,000 since early 2021. While many hoped the price would be closer to that mark, the $3,499 price tag wasn't too far beyond our expectations. After all, if you're already willing to spend $3,000 on a mixed-reality headset, what's $500 more?
Of course, that's also just the starting price. It's not yet clear if Apple will offer more expensive models of the Vision Pro, but one thing is for sure — you're going to need to accessorize it.
That will include required accessories like corrective lenses for those who don't have 20/20 vision (we don't know yet how well it will work with contact lenses), plus options like headbands and light shield inserts. Apple hasn't announced pricing or any of these things, but Bloomberg's Mark Gurman estimates the Zeiss prescription lenses will likely run between $300 and $600 a pair, which is the industry norm.
In other words, when the dust settles, many folks could find the cost of a fully functional Vision Pro easily working out to $4,000 or more, and that's not even including taxes.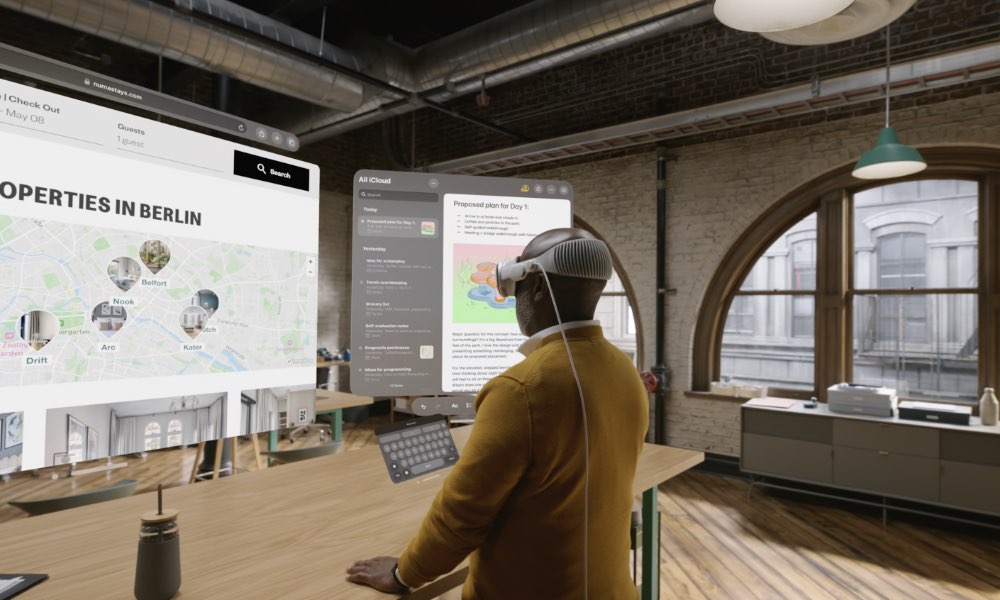 Needless to say, Apple is going to have to work on getting this price tag down if it expects the technology to be anything more than a tool for businesses and a niche toy for consumers with disposable income.
That's not to suggest the price tag of the Vision Pro may not be justifiable for some folks. Apple VP Mike Rockwell hinted at this during the WWDC keynote when he suggested that you could "purchase a new state-of-the-art TV, surround sound system, powerful computer with multiple high-definition displays, high-end camera, and more," and it still wouldn't "come close to what Vision Pro delivers."
While Rockwell stopped short of stating outright that the Vision Pro was cheaper than buying all these things, the implication was clear — and it's no coincidence he said this immediately before announcing the $3,499 price tag.
However, the idea of buying a Vision Pro instead of a "state-of-the-art TV" and surround sound system is the very opposite of the non-isolation philosophy that Apple is trying to push with its new headset; Buying a Vision Pro instead of a TV may work for total introverts, but most of us would rather have something in our living room that can be enjoyed by a group of family and friends.
A Non-Pro Vision?
There's some good news, though, for those who are eagerly anticipating the Vision Pro but aren't ready to fork over $3,500 or more to own one. Apple is already working on a more affordable model — likely a "Vision" to the "Vision Pro" — although it probably won't arrive before 2025.
Analyst Ming-Chi Kuo reported in February that there will ultimately be two versions of Apple's headset — and that Apple is already lining up the pieces for the second-generation Vision Pro and its more affordable little sibling.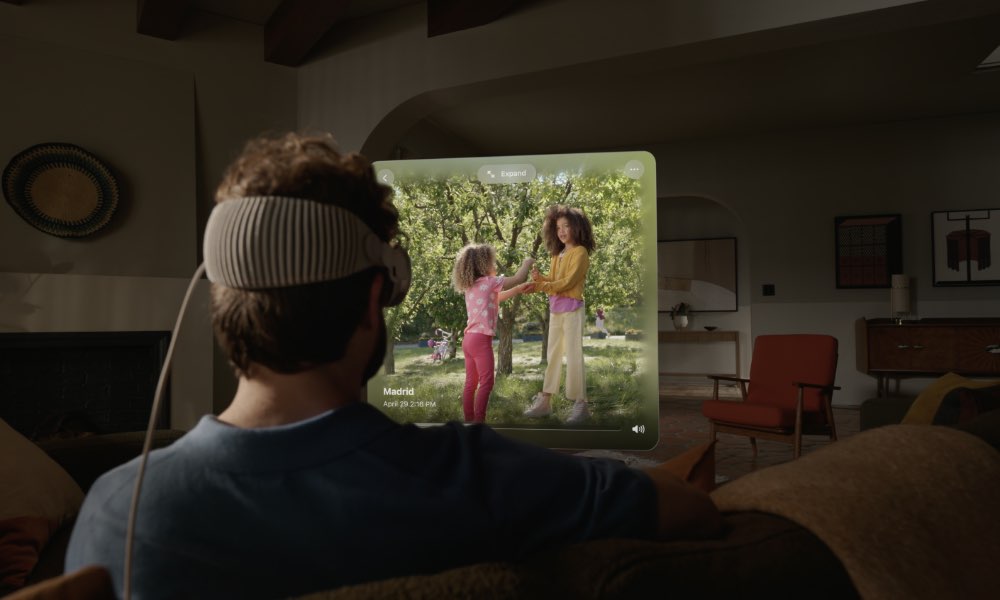 This week, Gurman echoed that from his own sources in his Power On newsletter, pegging the date even further out, toward the end of 2025, rather than the beginning.
Apple is currently planning a release of the cheaper model for as early as the end of 2025, meaning it won't debut for about two years after the original Vision Pro. At the same time, Apple is already working on a second-generation Vision Pro with a faster processor, indicating it's intent on a two-product strategy for the device in line with the standard iPhone and iPhone Pro models.

Mark Gurman
It's not clear which corners Apple will cut to lower the price. While some reports suggest the bill of materials for the Vision Pro is below the $2,000 mark, the Vision Pro is far more than the sum of its physical parts; there's the cost of developing the operating system and related software, and Apple also has to recoup its research and development costs from nearly a decade of work to create Vision Pro in the first place.
R&D costs such as these are typically front-loaded, which is likely one of the factors in the higher price tag of the Vision Pro, but there's still a staggering amount of bleeding-edge technology in the headset, and Gurman notes that the $3,499 price is "at or near the cost to make it." When everything is factored in, Apple likely won't be making a profit from sales of the first-generation model.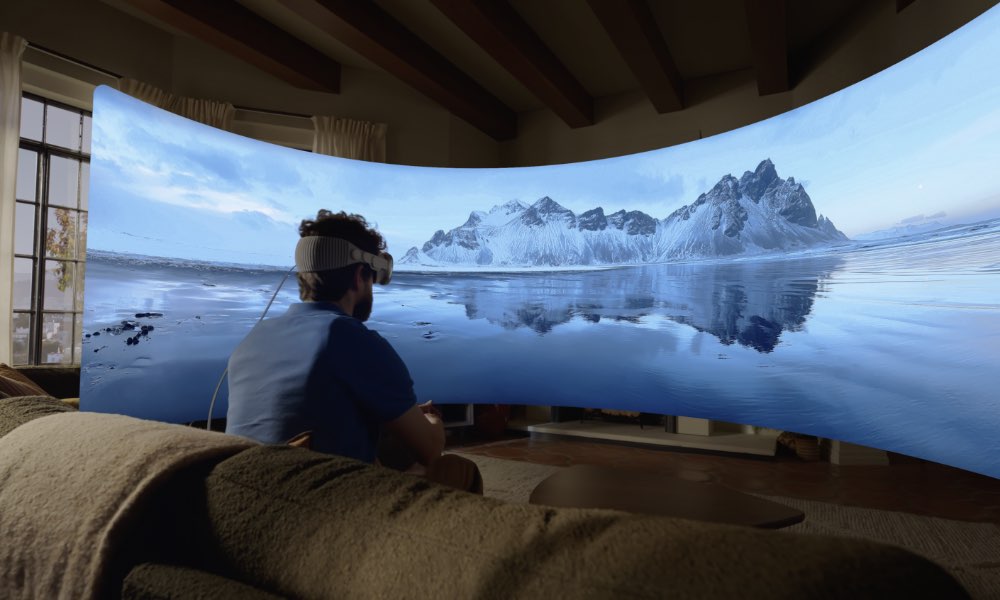 However, Gurman speculates on a few areas where Apple could lower the price without compromising its core design principles. This includes going with lower-quality screens, lower-power chips, and fewer components. That could be enough since these are the three priciest aspects of the Vision Pro.
Gurman also suggests the lower-cost "Vision" headset could "get away with a simpler headband design" and maybe even require AirPods to handle the Spatial Audio. The 3D camera would be another feature that could easily be disposed of in the non-Pro model, in the same way that Apple only puts its best cameras on the iPhone Pro.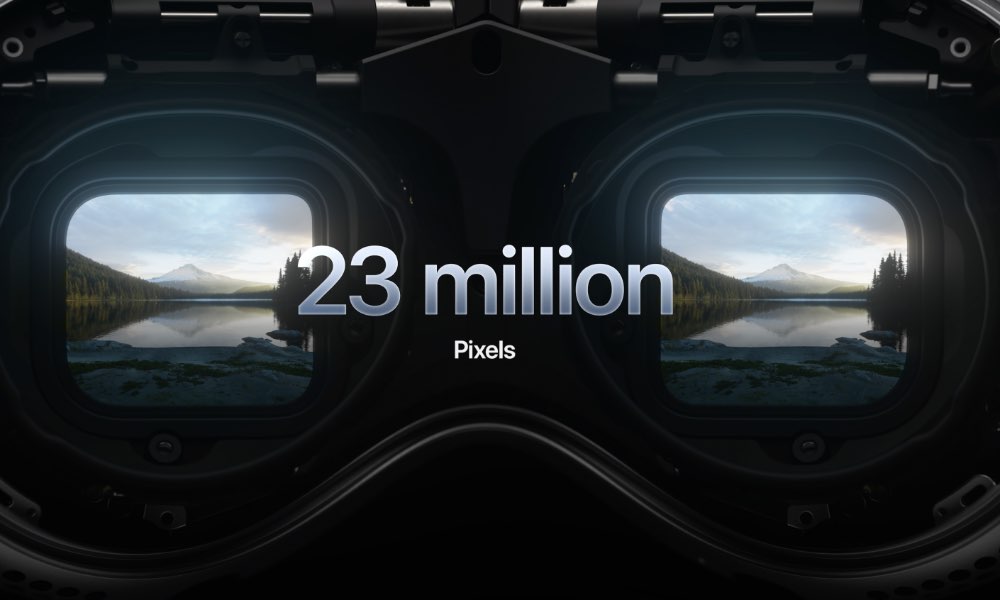 Nevertheless, Apple's "Vision" will remain faithful to the overall design and user experience. Gurman doesn't believe that Apple would compromise on features like the external EyeSight screen that shows the wearer's eyes, nor the eye- and hand-tracking system, which he notes are "as core to the Apple Vision as a touchscreen is to an iPhone.
If the late 2025 estimate is correct, Apple still has a fair bit of time to figure this out. It's likely by then, we'll also see a refined second-generation Vision Pro that delivers a tighter focus on what Apple's customers actually end up using the headset for — in much the same way that Apple Watch evolved from a "jack-of-all-trades" device into a wearable with a tighter focus on fitness and health.
[The information provided in this article has NOT been confirmed by Apple and may be speculation. Provided details may not be factual. Take all rumors, tech or otherwise, with a grain of salt.]