Apple Developing OLED iPad mini, iPad Air, and More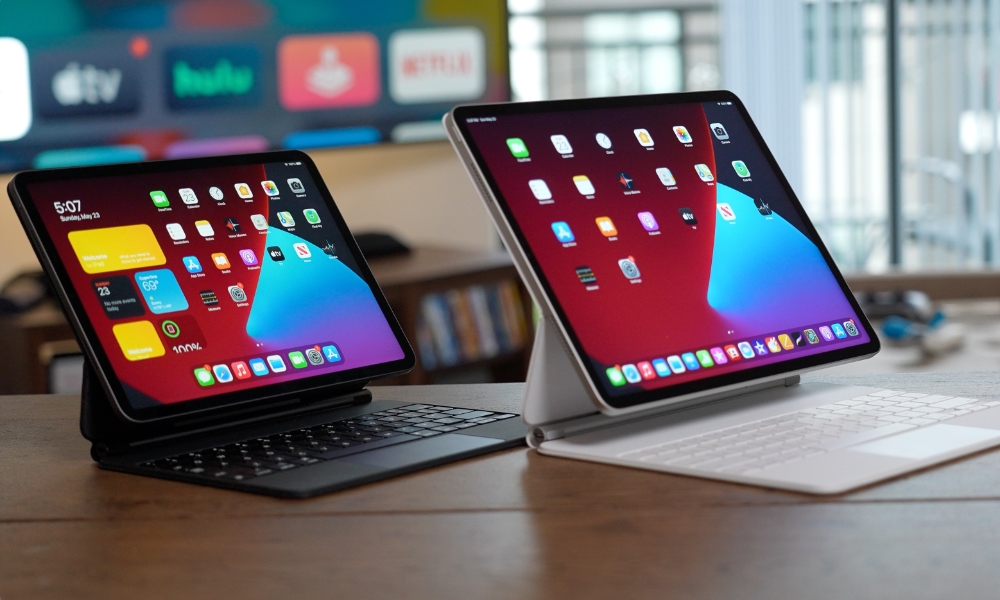 As iDrop News reported last week, Apple's display manufacturing partners are expected to begin production of new, advanced OLED displays for the next-generation iPad Pro lineup sometime in February 2024.
Now, a report from ET News today provides more details on the future of the iPad lineup, including the iPad Pro, a new iPad mini with a larger screen, and 10.9-inch and 12.9-inch iPad Air models, all of which will be equipped with new OLED displays.
The ET News report shared the alleged timeline for the new OLED iPads:
2024: New 11-inch and 12.9-inch iPad Pro with OLED and ProMotion
2026: New iPad mini with a larger 8.7-inch display and OLED
2026: New 10.9-inch iPad Air with OLED
2027: New 12.9-inch iPad Air with OLED
The current iPad Air is available only in a 10.9-inch screen size. A larger 12.9-inch iPad Air model, which would be the first of its kind, is expected to hit shelves next year, albeit with an LCD screen. A 12.9-inch iPad Air boasting an OLED screen is expected to launch in 2027.
Apple's current iPad mini sports an 8.3-inch LCD screen, and today's report claims the iPad mini will make the move to OLED in 2026 with a larger 8.7-inch display.
Before the release of the OLED iPad mini, Apple is expected to offer a mini with improved LCD display technology, as well as a more powerful processor sometime in 2024. The new LCD display is said to fix the iPad mini's "jelly scrolling" issues, which is when one side of the iPad mini's display appears to be refreshing more slowly than the other side, which manifests itself as a noticeable "wobbling" effect when content is scrolling quickly, like when scrolling through a web page.
It should be noted that the OLD display panel that will be used on the iPad Pro will feature an LTPO panel that will enable the 120Hz "ProMotion" refresh rates that are standard among the iPad Pro tablets. The other iPad models getting the OLED upgrade will use LTPS display panels, which max out at 60Hz refresh rates.
What About OLED MacBooks?
The ET News report also mentions the timeline for Apple's plans for OLED displays in its MacBook lineup:
2025: 16-inch MacBook Pro with OLED
2026: 13-inch and 15-inch MacBook Air with OLED
2026: 14-inch MacBook Pro with OLED
OLED technology eliminates the need for the backlighting required with LCD screens. It also offers a higher contrast ratio, deeper blacks, lower power consumption, and other advantages.
Apple is estimated to require a total of 10 million OLED panels for its iPads in 2024. LG Display is expected to produce 60% of those screens, with Samsung Display handling the remaining 40% of the production. LG Display is expected to manufacture both the 11-inch and 12.9-inch iPad Pro displays, while Samsung Display will manufacture panels for the 11-inch iPad Pro only.
As with any report like this, we're still in the realm of rumors, meaning this could all happen, some of it could happen, or none of it may happen. So, take it all with a grain of your favorite low-sodium seasoning and sit back and watch.
[The information provided in this article has NOT been confirmed by Apple and may be speculation. Provided details may not be factual. Take all rumors, tech or otherwise, with a grain of salt.]