iPad Pro OLED Panels Rumored to Start Production in Early 2024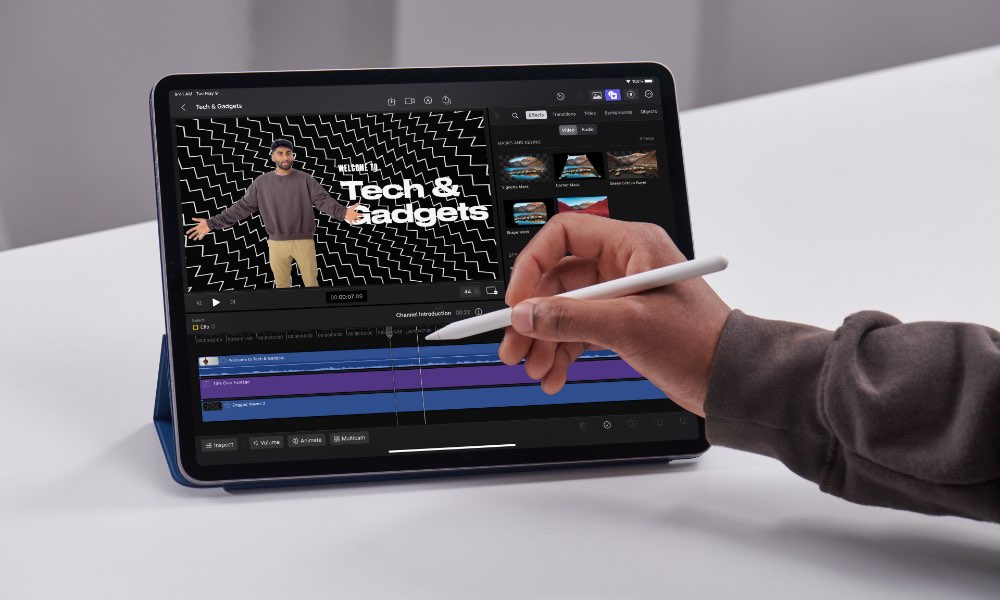 A new report from the Korea Herald claims that Apple's display providers will kick off production of new OLED displays for the next-generation iPad Pro lineup in February 2024.
OLED iPad Pro Models
The Herald says its sources tell it that LG Display is preparing to begin OLED panel production at its facility in Paju, Gyeonggi Province. The February timeframe is about three months earlier than most analysts had predicted. Apple is expected to launch its new iPad Pro lineup sometime in the second quarter of 2024.
Apple is estimated to require a total of 10 million OLED panels for its iPads next year. LG Display is expected to produce 60% of the needed supply while Samsung Display will handle the remainder of the production. Market tracker Omdia believes LG Display will manufacture the panels for Apple's 11-inch and 12.9-inch iPad Pro models, with Samsung Display providing panels solely for the 11-inch iPad Pro.
The new OLED display panels could be as much as three times as expensive as the display panels used for Apple's iPhones, which could mean higher selling prices for the new iPad Pro lineup.
Currently, an LCD display panel is used for Apple's 11-inch iPad Pro, while the 12.9-inch model sports a panel that uses mini-LED backlighting for increased brightness and a higher contrast ratio. OLED panels need no backlighting, while also offering a higher contrast ratio, providing deeper blacks, lessened power consumption, and other advantages.
Apple is reportedly developing very thin OLED display panels, manufactured using a combination of rigid and flexible materials, which could result in slightly thinner iPad Pro devices.
Alongside their new OLED displays, next year's iPad Pro models, are expected to have slightly larger displays and use an M3 chip, among other improvements.
A Larger iPad Air?
In related news, well-connected Apple industry analyst Ming-Chi Kuo says Apple is planning to release a larger 12.9-inch iPad Air that will be a part of a completely refreshed 2024 iPad lineup. Kuo says two new iPad Air models are a priority on the Cupertino company's launch roadmap.
Kuo says the 12.9-inch iPad Air will sport an LCD display that will not be equipped with the mini-LED technology used in the current 12.9-inch iPad Pro. However, it will use the same oxide backplane, providing improved performance over the current a-Si backplane currently used in the 10.9-inch iPad Air.
Kuo says that he believes the final iPad models to roll out in 2024 will be a new iPad mini and an 11th-generation iPad.
Despite the revamped iPad lineup, Kuo expects only modest increases in iPad shipments during 2024, with around 52-54 million units in 2024 compared to 2023.
Bloomberg's Mark Gurman, while also expecting a fully revamped iPad lineup in 2024, sees a slightly different timeline than Kuo, while not mentioning a new larger iPad Air model.
Gurman previously said that Apple's low to mid-range iPad models could be updated as early as March 2024, while new 11-inch and 13-inch M3-powered OLED iPad Pro models will launch sometime during the first half of 2024. He expects the new iPad Air and iPad mini models to be powered by M2 and A16 Bionic chips, respectively.
[The information provided in this article has NOT been confirmed by Apple and may be speculation. Provided details may not be factual. Take all rumors, tech or otherwise, with a grain of salt.]