Top 4 Most Outrageously Priced Limited Edition Apple Products
Apple is known and revered for, among other things, delivering some of the world's most high-quality products to market. From the company's many limited edition releases, having infrequently popped up over the last several decades, to the newer, more modernized $10,000 gold-plated Apple Watch Edition — Apple is hailed by both working-class, economical shoppers, and aristocratic elitists, alike, for seamlessly integrating elements of luxury, prestige, and technological prowess to every product that's ever lined the shelves of its retail stores.
However, as you're about to learn, some of these products — through produced in such limited quantities, perhaps for obvious reasons — have blurred the lines of what the Silicon Valley tech-giant is capable of creating, as several of them have commanded a price tag far, far beyond the scope of what you and I would ever consider shelling out at the register.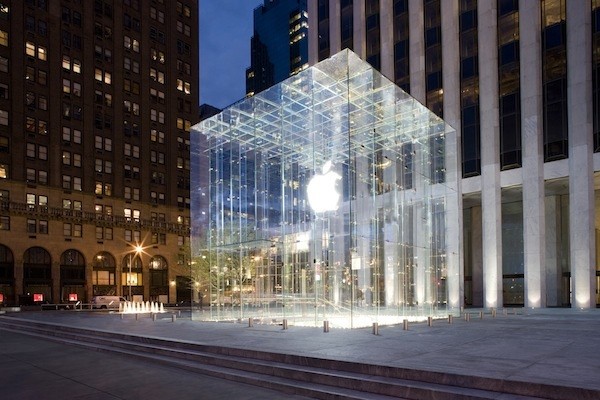 1. Twentieth Anniversary Macintosh — ($3,000)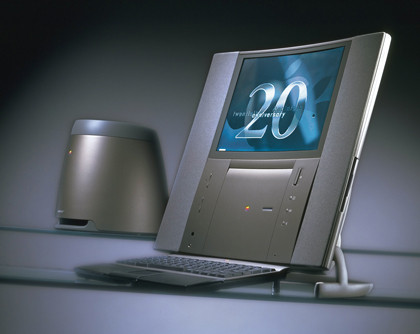 Designed by a young, Sir Jony Ive, and originally released back in 1997 to commemorate Apple's 20th anniversary, the 20th anniversary Macintosh (TAM) cost a whopping $7,500. Perhaps this was because only 12,000 of them were manufactured and sold in such a limited number of locales, including the U.S., Japan, France, Germany, and the U.K., but even still, for its time, TAM was the prized jewel of Apple's now seemingly ancient product line-up.
Also known as 'Spartacus', TAM boasted a sizable 12.1-inch LCD display capable of rendering 16-bit color. Its front panel, featuring two speakers and a Superdrive for reading and writing to floppy disks, also encompassed a first-of-its-kind, vertically mounted CD-ROM drive. A separate base-unit, featuring a dedicated subwoofer to complement the machine's Bose sound system, supplied the computer with power, while its included keyboard boasted a built-in trackpad and leather palm rests. As if that wasn't enough, the machine also included its own remote control, which was used primarily to adjust the system's TV and FM radio settings.
TAM enjoyed a rather short moment in the spotlight, however, and by March of the following year, the system was discontinued, prior to being discounted to a mere $1,995.
2. Product RED Mac Pro — ($977,000)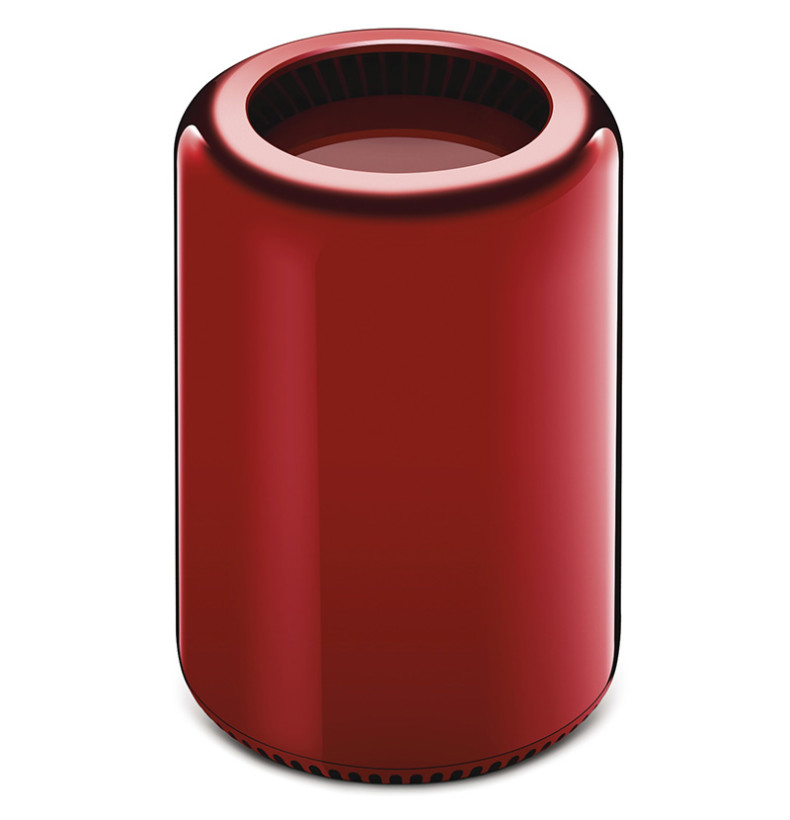 Apple has launched a multitude of Product RED limited-edition merchandise over the years — including iPods, cases, and even an Apple Watch, all benefitting the company's collaborative effort with U2 lead singer, Bono, to fund and fight the AIDS epidemic in Africa.
However, the 2nd generation Product RED Mac Pro was an impeccable feat, riding high in a chariot all its own. Designed collaboratively by Sir Jony Ive and legendary designer, Marc Newson, this off-the-charts, Product RED masterpiece was just recently auctioned off by Sotheby's for a gut-churning $977,000 – rendering it perhaps one of the most expensive personal computers in the world.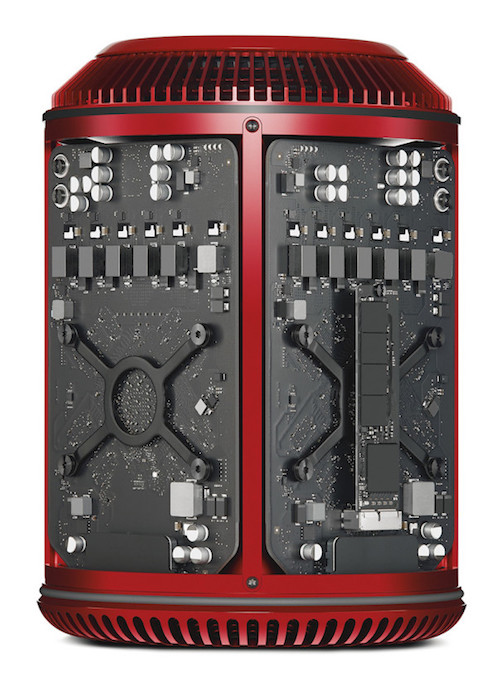 Featuring a unique, cylindrical aluminum frame, at its core, the 2nd generation Mac Pro enabled Apple engineers to equip the system with a dizzying 12-core Intel Xeon processor and dual graphics cards — providing the powerhouse with over twice the performance of its more boxy designed predecessor.
3. Solid Rose Gold EarPods — ($461,000)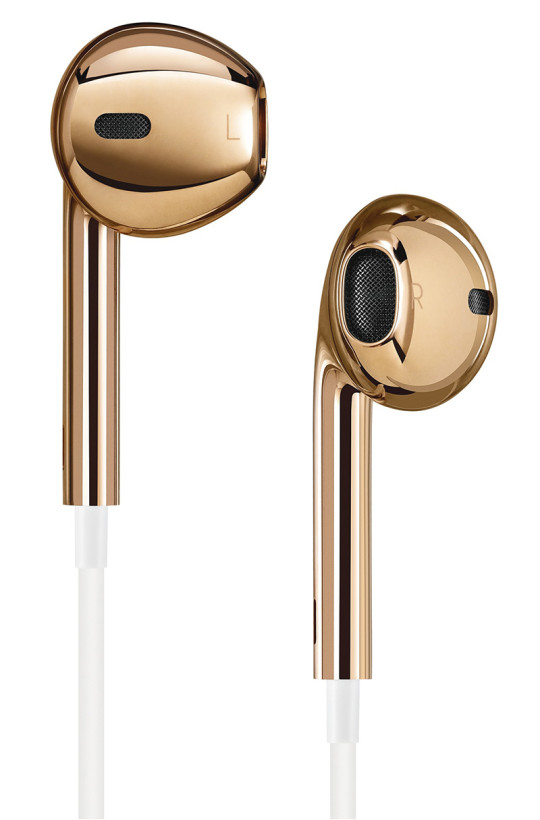 Yet another, one-of-a-kind creation auctioned off as part of Sir Ive and Marc Newson's Product (RED) collaboration, these solid gold EarPods boast a very similar design as that of their $29, white plastic counterparts — a pair of which have been included with the company's iPhone since the iPhone 5 in 2012.
The only difference, of course, is that these half-million dollar EarPods are crafted from a solid block of 18k rose gold, and included their own, custom display case. The funny thing is, Sotheby's auction house originally estimated these golden EarPods to be worth between $20,000 and $25,000 — however, apparently they were just a wee bit off on that one, as the headphones sold for a mind-blowing $461,000 in 2013.
4. Colorware iMac Retro — ($5,600)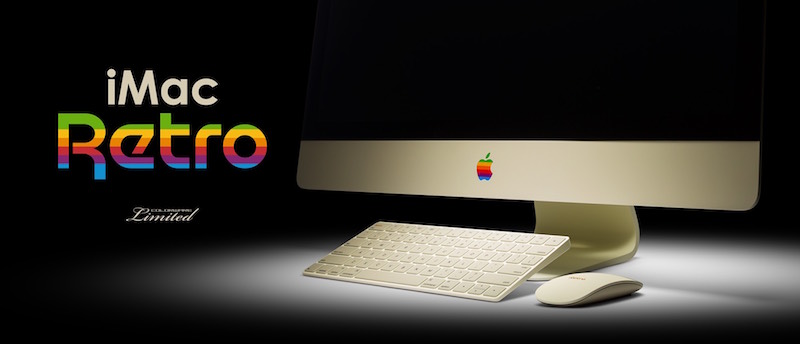 Perhaps you're in search of something a bit more, uhh, modern, and reasonable? Even if the $5,600 price tag of this custom, Retro-designed 27-inch iMac seems far out of reach, for some it's definitely a bit more substantiated than a million-dollar Mac, right?
This system, which can be outfitted on one of Apple's latest 5K iMacs, combines the most modern elements of hardware horsepower, with a touch of the company's contemporary, mid-1980s design language.
For just $5,600, you can get your hands on a top-of-the-line, 27-inch Retina 5K iMac featuring Apple's classic vanilla finish, topped off with a rainbow-colored Apple logo. What's more, as per your investment, you'll also receive a similarly themed wireless keyboard and mouse that normally retail for $399.
The system will also max out on iMacs available configuration options, meaning that it will boast a 4.0 GHz Quad-core Intel i7 processor, 32GB RAM, 1TB of flash storage and a whopping 4 GB AMD Radeon R9 M395X graphics card.
Feeling a bit intrigued? Well, you might be in luck, because this set up can be yours, today, if you to hurry to get your hands on one. Apple is only planning on manufacturing and distributing 25 of these retro-themed iMacs.
Learn More: How to Speed up Your Mac in Less than 15 Minutes
What's your favorite Apple product featuring an out-of-this-world price tag? Could you imagine dropping that much money on a single item? Let us know in the comments below!