Safari 17 Beta Brings Some macOS Sonoma Features to Ventura and Monterey Users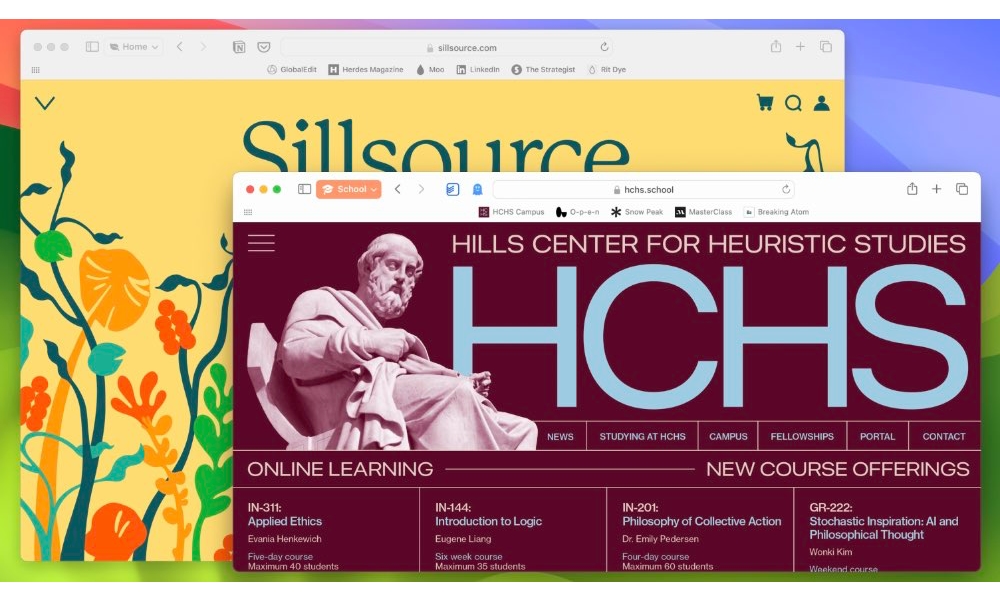 While there's a lot of fun stuff coming in macOS Sonoma this fall, many of the most exciting improvements center on Apple's Safari browser, and now you can try those out without needing to jump into the macOS public beta.
While it's still technically a developer beta, Apple has released Safari 17 — the version of the browser built into macOS Sonoma — as a standalone app that can be downloaded on systems running macOS 12 Monterey or macOS 13 Ventura.
This follows on the heels of the Safari Technology Preview that Apple released last month. However, that preview only includes the new underlying web technologies in Safari 17, like support for new image and video formats, but not user-facing features like profiles, enhanced private browsing, or password and passkey sharing.
The full Safari 17 release will bring many of these capabilities to macOS Monterey and Ventura, although it still omits one significant new feature from macOS Sonoma: web apps.
With web apps, Sonoma users can turn any website into a standalone app that can live in your Dock and run in its own app-like window. Understandably, the rest of macOS needs to play nicely with Safari to support this feature.
However, Safari 17 does bring most of the other benefits to older macOS versions since these are self-contained within the Safari app. For instance, browsing profiles run entirely within Safari to help you separate your work and personal life by separating extensions, tab groups, favorites, browsing history, and more. This is similar to what Google Chrome has offered for years.
Safari 17 users will also be able to lock private browsing windows so others won't be able to reopen them without using Touch ID or entering a password. This will also be available on the iPhone and iPad with iOS/iPadOS 17, but it's especially handy on a Mac, where you're more likely to allow others to hop on and use your browser but may forget about the private browsing window that's lurking in the shadows.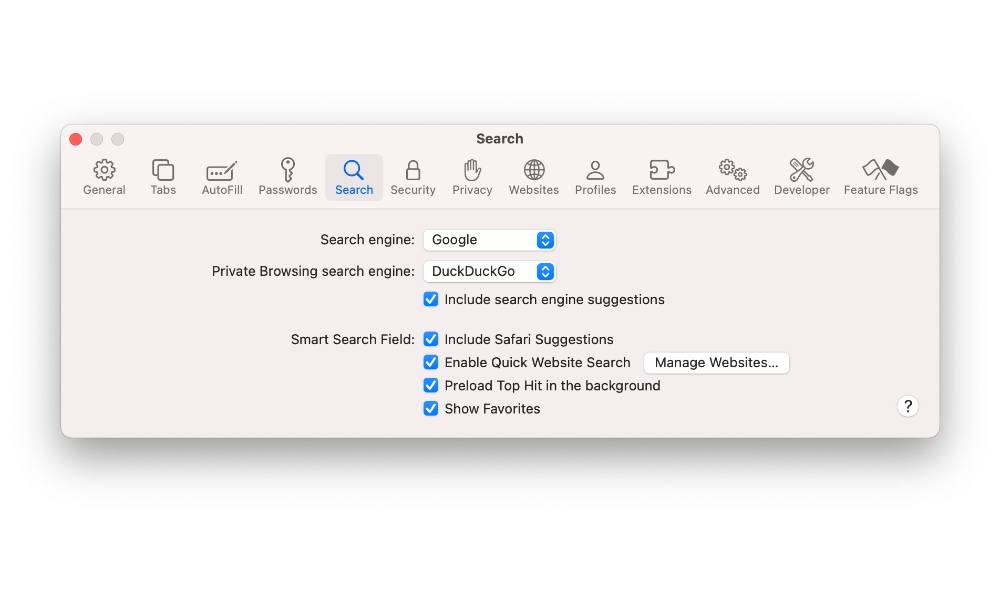 You can also now designate a different default search engine when in private browsing mode, so if you normally use Google but want the extra privacy of something like DuckDuckGo when browsing more discretely, you can set that up so it happens automatically.
Safari 17 also naturally includes full support for passkeys but also brings the ability to share passwords and passkeys with trusted contacts.
It's a pleasant surprise to see that available on older macOS versions, as many assumed it would have been an operating system-level feature. However, passwords and passkeys have always been managed via Safari on macOS, and the underlying iCloud Keychain that stores and syncs your password/passkey data will simply do what it's told.
How to Download the Safari 17 Beta
Before we begin, it's important to note that the Safari 17 beta will replace the version of Safari that you're currently using on macOS Ventura or Monterey. There's no easy way to go back to Safari 16 once you've installed it. This differs from the Safari Technology Preview, which installs as a separate, standalone app alongside your normal Safari browser.
Nevertheless, it's still less of a risk than taking the plunge into a whole beta operating system, and at this point, Safari 17 is in its fourth beta and reasonably stable. Note that you'll also need to be running at least macOS Ventura 13.4 or macOS Monterey 12.5.
If you're up for giving it a try, you can download it from Apple's developer site by visiting the Apple Developer Downloads Page and signing in with your Apple ID and password. If you haven't done this before, you'll need to agree to the terms of the Apple Developer program, as you're basically signing up for a free developer account.
On the "more" section of the downloads page, you'll see separate downloads for Safari 17 for macOS Ventura and Safari 17 or macOS Monterey. Select the appropriate one for your macOS version, download it, and then open and install it like any other app.