NCAA March Madness Live App Brings Slew of New Features to Apple Devices
Running to the store for allergy medicine and losing a precious hour of sleep (unless you live in Arizona) are not the only unavoidable events this time of year. Love it or hate it, there will be no escaping March Madness for the next few weeks. For you fanatics who already have seven brackets filled out, you will be happy to know the NCAA recently updated the official app with a load of new features just in time for the Madness.
The update adds support for Apple Watch, 3D Touch, Spotlight search and even Airplay and Google-cast integration, so users can easily beam content to the Apple TV or Google's Chromecast. Additionally, owners of the newest iteration of the Apple TV can download the March Madness Live app straight to the device.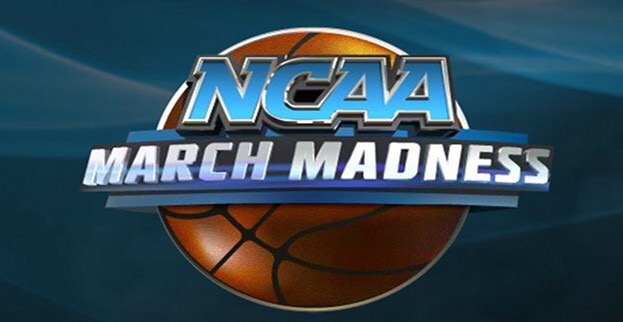 If you are also a paying cable subscriber, you can enjoy exclusive Apple TV features. Most notably, the Apple TV app will allow users to watch two games side by side. While using the feature, you will have the option to switch back and forth between the audio commentary on both games. This is certainly a welcomed addition because it's rare there is only one game on you're interested it, and this feature will save you from constantly flipping back and forth between games.
With your TV provider log-in, you will have access to all 67 games of the NCAA tournament, which will be broadcasted across CBS, TBS, TNT and truTV. If you do not have a cable subscription, a three-hour all access pass is available when you start watching games on the app, however, after it expires you will only be able to watch games broadcasted on CBS. Additional content will require a log-in. Other important additions to the app include the ability to stream games that have already finished and watch game previews and highlights.
The app now supports some handy features for the Apple Watch as well. You can set the app up to receive notifications on your watch for your favorite teams, final scores of completed games and my personal favorite, upset alerts, which will notify you whenever there is a close game with only a few minutes left. What's even better, you can tune in to the radio broadcast of every game so you don't have to miss any of the nail biting finishes if you aren't near a television.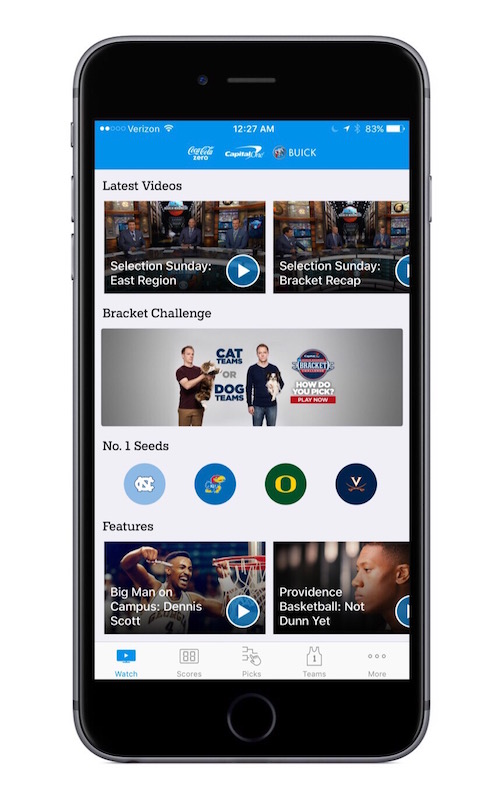 It never quite feels like March Madness until you've filled out at least a few brackets which will inevitably get busted. The March Madness app has you covered with a bracket challenge right inside the app. After you create a log-in, you are allowed to fill out up to five brackets for a chance to win a trip to the 2017 Final Four. The app also indicates you could win "other great prizes", but who knows what those could be.
Although your chances of winning the grand prize are about the same as being struck by lighting, twice, I still wish you the best of luck. I'm excited to take advantage of the updated app this March and I hope you enjoy it as well. You can pick up the March Madness Live app for free on the App Store.
Learn More: Super-Fast 'Pay-At-The-Pump' Apple Pay Service Launched at 6,000 ExxonMobil Stations