Here's What the iPhone's Roadside Assistance via Satellite Looks Like in Action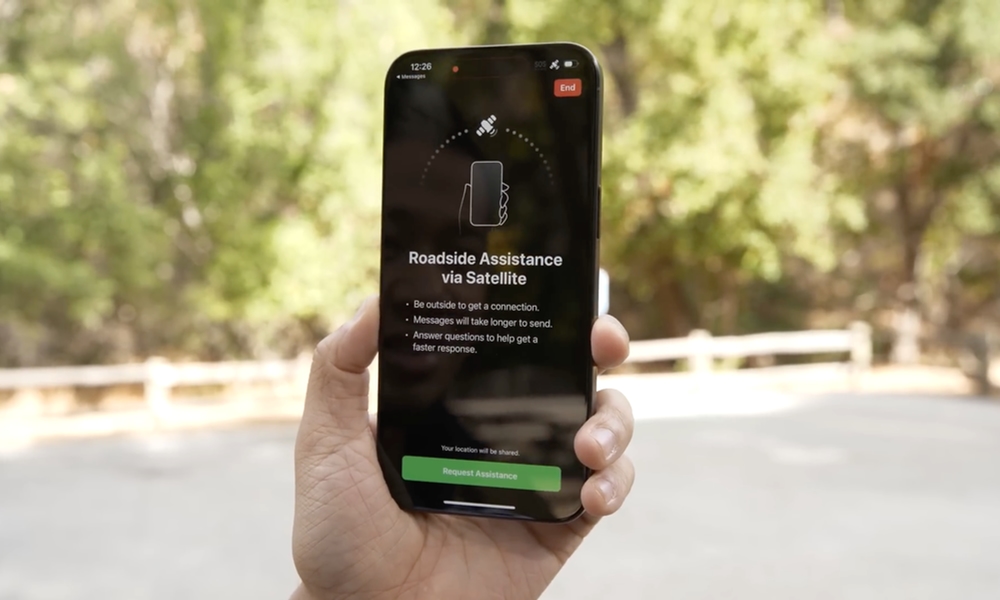 This fall, Apple expanded its iPhone satellite services portfolio by adding Roadside Assistance via Satellite, a new feature that allows drivers to summon non-emergency help when stranded away from cellular or Wi-Fi connectivity.
The new roadside assistance feature joins the Emergency SOS via Satellite feature that was announced for the iPhone 14 in late 2022. While Apple used its September iPhone 15 launch event to show off the new service, it's part of iOS 17 and is available to all satellite-equipped iPhone models — which includes the entire iPhone 14 lineup.
Unlike Emergency SOS via Satellite, which took until November 15 to launch, Roadside Assistance was available as soon as iOS 17 landed, albeit only in the US. It's available at no extra charge from Apple as part of its overall satellite services, although the actual roadside assistance is provided by AAA under its standard membership and billing policies. In other words, there's no extra charge for the satellite portion of the call, but you'll still need to pay AAA for the service just as you would if you called them up normally — either by already being a paid member or paying for the individual service call.
While the process of summoning roadside assistance via satellite is relatively straightforward — you need only open up Messages and send a text to "Roadside Assistance" while in an area that's open enough to get a satellite fix — YouTuber Brian Tong has just given us a live video walkthrough of the feature in action.
In Tong's case, he played out a scenario where he returned to his car from a hike to find the battery dead in an area where his iPhone was limited to satellite coverage. He then walks through the process of contacting AAA via satellite to come and jump-start his car.
Although Apple provides instructions on how to request Roadside Assistance via Satellite, Tong's video offers a more in-depth look at what happens after the initial request is made, including the text message conversation (via satellite) with the AAA service center.
While Roadside Assistance via Satellite is currently only available in the US, it seems likely a Canadian expansion could be in the cards for the next phase. As Tong's video shows, the initial request asks if he is an "AAA or CAA member," with the latter being the Canadian Automobile Association.
However, that's relevant at this stage only because CAA members also qualify for AAA roadside assistance when traveling in the US, meaning Canadian iPhone 14 and iPhone 15 CAA members should be able to take advantage of Roadside Assistance via Satellite when driving south of the border (although you may have to set your iPhone's Region to the United States to access it).
Tong's request was for someone to come and check his battery, but he adds that any other AAA service would also be covered, including lockouts, flat tires, and running out of gas. After all, Apple's Roadside Assistance via Satellite feature merely provides an additional way of contacting AAA; the services available are the same as if you called them directly.
As with Emergency SOS via Satellite, Roadside Assistance via Satellite is offered by Apple at no charge for two years with the purchase of any new iPhone 14 or iPhone 15. Last week, Apple also extended Emergency SOS via Satellite availability for an additional year for iPhone 14 users, meaning that all compatible iPhones should be covered by free satellite services until at least November 15, 2025.