Apple TV+ 'Monsterverse' Series Being Filmed in 3D Format for Viewing on Apple Vision Pro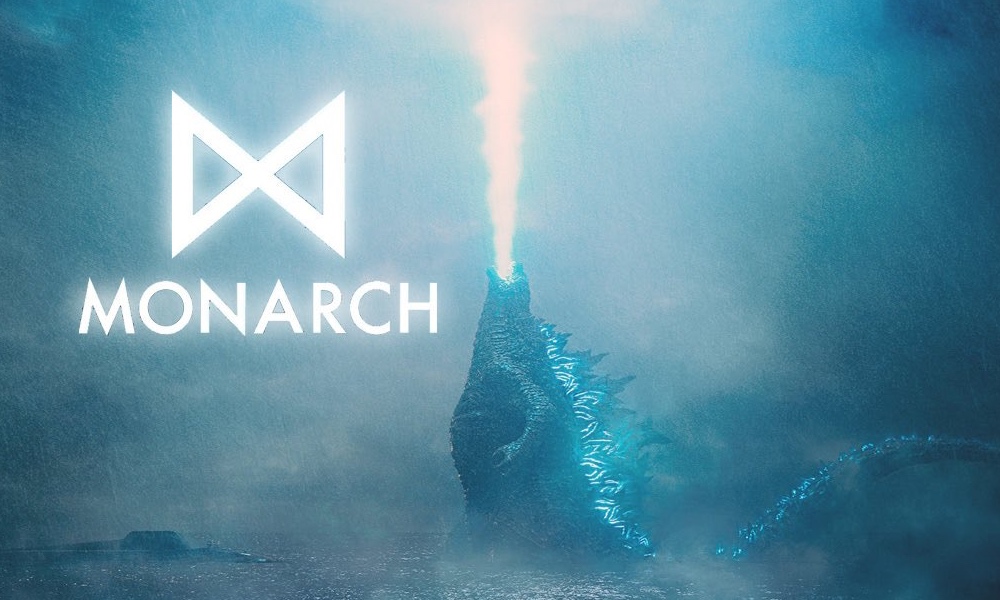 The upcoming Apple TV+ series Monarch: Legacy of Monsters is being filmed in the 3D format to provide an immersive cinematic experience on Apple's recently unveiled Vision Pro headset, according to ScreenTimes' Sigmund Judge.
Citing "people familiar with its production," Judge recently tweeted that the series is shooting in the three-dimensional format supported by Apple's new mixed-reality headset.
In addition to being filmed in 3D for viewing on the Vision Pro, it will also premiere on Apple TV+. The live-action Godzilla and Titans TV series is set in Legendary's fictional Monsterverse universe. The Monsterverse franchise includes several films, including Godzilla, Godzilla vs. Kong, and Kong: Skull Island.
Following the thunderous battle between Godzilla and the Titans that leveled San Francisco and the shocking new reality that monsters are real, the series explores one family's journey to uncover its buried secrets and a legacy linking them to the secret organization known as Monarch.
The series will be produced by Legendary Television and Toho Co., Ltd. Fans of Godzilla and other Monsterverse films will recognize Toho as the Japanese company that owns the Godzilla character, as well as other venerable characters, such as Gamera, Rodan, and my personal favorite, Mechagodzilla.
Apple announced in January 2022 that it had ordered the Monarch series. A premiere date for the series has not been officially announced.
If Judge's information is correct, Monarch will be the first Apple TV+ show to offer support for the 3D capabilities of the Vision Pro. VisionOS, the Vision Pro's operating system, offers support for the 3D features of the $3,499 Vision Pro headset's Cinematic Environment.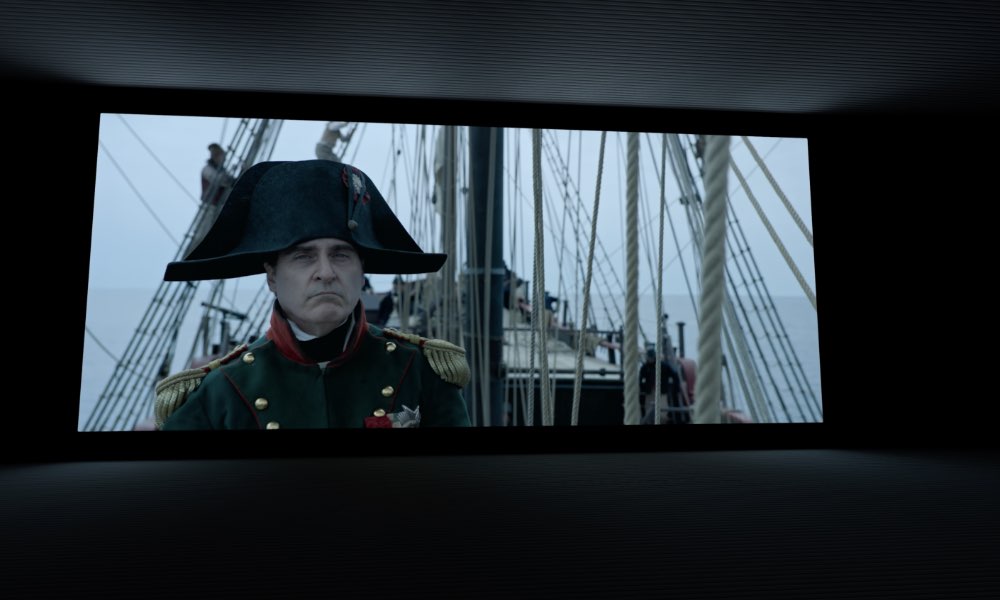 Cinematic Environment allows users to view video at the creator's intended aspect ratio and frame rate. The headset also offers both spatial audio and a virtual screen environment that can provide wearers with a viewing experience much like they were watching on a 100-foot wide screen.
The Vision Pro was unveiled during last week's Worldwide Developers Conference keynote address. Apple demonstrated the headset's stereoscopic 3D features with clips from James Cameron's Avatar: The Way of Water.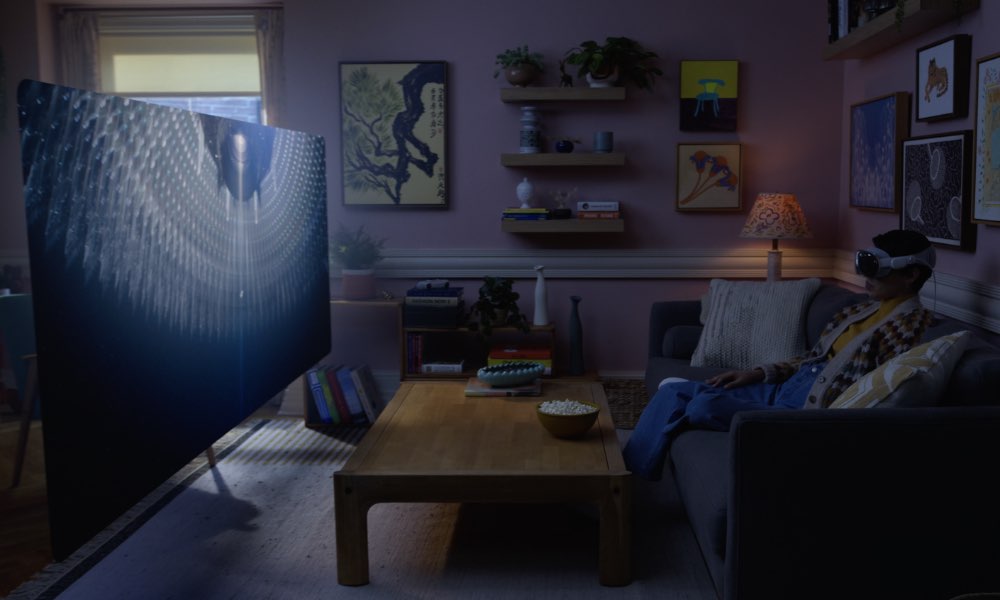 In addition to the 3D and Cinematic Environment features, Apple's Vision Pro headset also offers several other features, allowing users to work and play in a virtual environment. VisionOS allows apps to be resized and positioned anywhere within the user's field of vision or beyond. Apps, windows, and other objects can be moved to the left or right of the field of vision and then be viewed with a turn of the head.
The Vision Pro does not block out the user's surrounding area by default, although an "environments" feature allows users to create a space with a partial backdrop or even an immersive environment. This feature can be controlled by the headset's Digital Crown, although that isn't the primary control mechanism.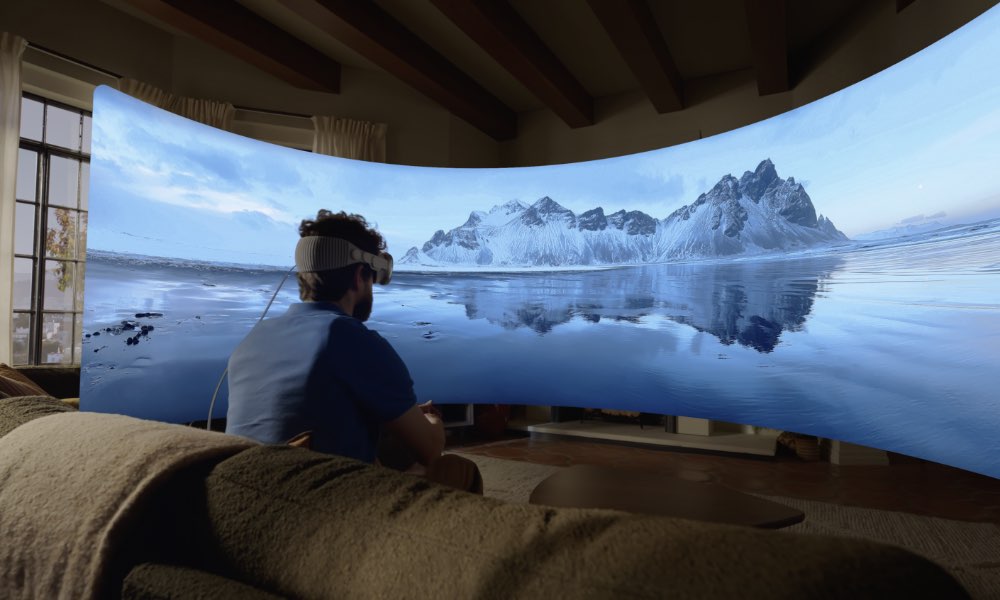 Users will interact with elements by looking at them and using finger gestures to activate them. Like most other Apple devices, Siri is also available to handle the usual voice commands, such as dictation for typing, playing media, and other things you'd expect from Apple's voice assistant.