Apple Launches an Even More Affordable Program to Get You the Newest iPhone Every Year
When the iPhone 6s and 6s Plus phones were introduced at Apple's "Hey Siri" event last September, the company also announced a new iPhone Upgrade Program, giving Apple fans access to the newest iPhone device every year.
Members of the program pay a low monthly price for their iPhone – the cost of a new iPhone spread out over 24 months, and are allowed to trade in their device after 12 monthly payments for the newest iteration of the iPhone. Phones obtained through the plan aren't locked to a specific carrier, and also receive AppleCare+ coverage. The plan has been a resounding success since its introduction – and building upon that success, Apple has introduced another way for users to purchase a new iPhone – the "Trade Up With Installments" program.
The Trade Up With Installments program builds upon Apple's iPhone Upgrade Program, giving users the ability to take advantage of the Upgrade Program for a reduced price with the trade in of an old phone. Customers will still pay for new iPhone devices via a 24-month installment plan, but the trade-in value of their old phone will factor into the monthly payments.
All storage options of the iPhone 4, 4s, 5, 5c, 5s, 6, and 6 Plus are eligible for trade-in, each garnering different trade-in value depending on the model and condition of your phone. Apple is even opening the program for certain Android and Windows phones, worth from $100-$300 of trade-in value depending on the model and condition.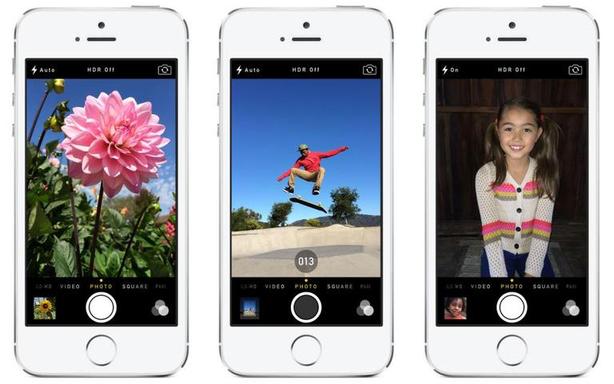 The program, which Apple claims is "geared toward people who have older-generation iPhones", allows users to obtain newer phones without facing a huge up-front cost. According to CNET, the program "also lets you decide which model you want, rather than needing to purchase the latest device." For example, a user with an iPhone 5 in good condition can trade in their phone for a brand new iPhone 6s for only $22.87/month over the course of 24 months – a much easier price to swallow than the original $649 price tag.
Phones purchased under the Trade Up With Installments program are, like the iPhone Upgrade Program, unlocked – that is, they aren't tied to a certain carrier. However, unlike the Upgrade Program, phones purchased under the Trade Up With Installments program don't come equipped with AppleCare+ insurance.
Learn More: New iPhone 5se and iPad Air 3 Rumored to Hit Store Shelves on Friday, March 18th