How to Tune In for Apple's WWDC 2023 Keynote on Monday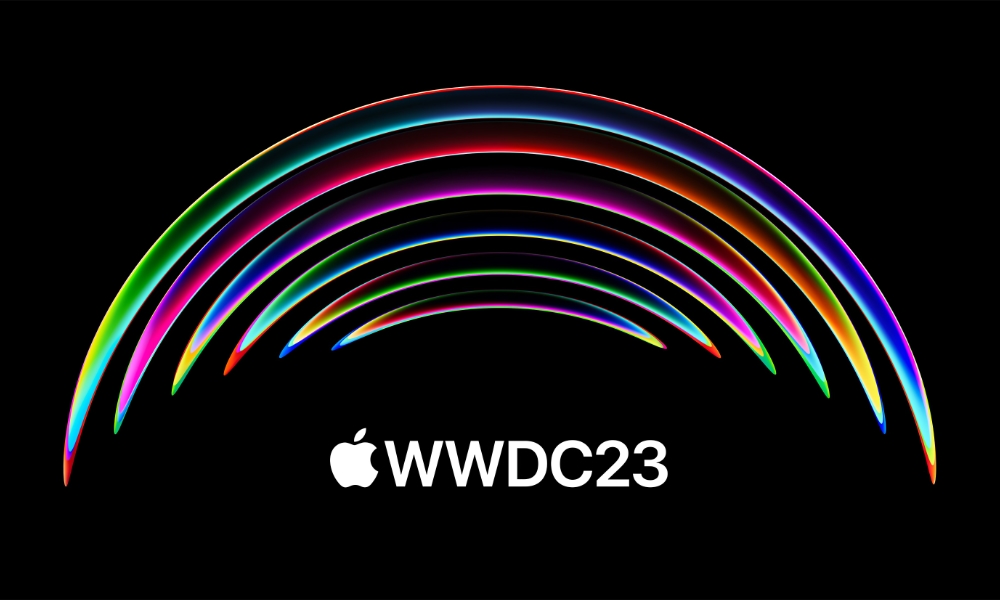 Apple's 2023 Worldwide Developers Conference (WWDC) is set to kick off on Monday, June 5, at 10:00 a.m. PT (1 p.m. ET) with the usual keynote presentation, and this year's is expected to be more momentous than most, so you won't want to miss it.
In addition to the usual software updates — we're expecting iOS 17, iPadOS 17, tvOS 17, and watchOS 10, plus macOS 14 with a yet-to-be-revealed name that will likely highlight another California landmark.
However, unlike most prior WWDC Keynotes, those aren't going to be the highlight of the show. In fact, Apple's major operating system releases are likely to be entirely overshadowed by the introduction of its new so-called "Reality Pro" AR/VR headset.
It's an exciting new product category we've been waiting to see for a long time. Rumors of Apple's work on augmented reality goggles go back to 2016, and every year the mythic product seems to inch closer to a release. Many thought last year's WWDC would host the big reveal after word leaked out of Apple showing off a prototype to its Board of Directors in the weeks leading up to the event.
While that naturally begs the question of whether we're getting our hopes up again this year only to have them once more dashed, there's much more evidence this time around to suggest Apple is finally ready to take the wraps off the new headset and show it off to developers and the public.
Note that this doesn't mean you'll be able to buy the "Reality Pro" next week; as much as analysts and leakers are unanimous about Apple's plans to present the headset, the consensus is that it's not ready for mass production, and won't go on sale before this fall. That's not surprising, as it's typical for Apple to show off entirely new product categories well in advance of their actual availability — it did it with the original iPhone, Apple Watch, and HomePod, and it's also par for the course for each new generation of Mac Pro.
In addition to the "Reality Pro" and software releases, recent rumors have revealed that Apple is also likely going to announce several new Macs, including a refreshed Mac Studio with a next-generation M2 Ultra chip, an all-new 15-inch M2 MacBook Air, and possibly one or two others that could also include the first Apple Silicon Mac Pro.
How to Watch the WWDC 2023 Keynote
Still, Apple surely wants to whet people's appetites for the new AR/VR headset, and if it's unveiling it at Monday's Keynote — which we'd say is all but a certainty at this point — it's safe to say it's going to put on quite a show to reveal everything it will be capable of doing. Apple will also likely have some leading third-party game developers take the virtual stage to demonstrate what other developers can do.
As with every WWDC since 2020, Apple is presenting its keynote in an entirely virtual format. Even though pandemic lockdowns no longer require this, the company has clearly decided it's the better way to go since it lets Apple executives and designers be much more creative with their presentations and allows for a nice change of pace throughout as each portion is filmed in different areas of the Apple Park campus.
Although Apple ran a lottery to invite a few lucky people to attend in person, it won't be like the pre-COVID years; those folks will be watching the same keynote video that's being live-streamed around the world — they'll just be doing it on a big screen in a viewing area at Apple Park.
Apple will be live-streaming the keynote in several ways. The most accessible will be via Apple's YouTube channel, where the live event has already been scheduled. You can even click the Notify Me button to ensure you don't miss it.
Since YouTube is available pretty much everywhere, this would be the easiest way to tune in, but it's not necessarily the best. Apple is also streaming the keynote through its TV app on the iPhone, iPad, and Apple TV. Since that's Apple's own platform, it's likely to provide the best and most reliable streaming quality. You also won't have to hunt around for the link, as it should appear prominently in the TV app's Watch Now section the day of the event.
You can also use the TV app to catch up on past WWDC Keynotes from 2019 to 2022 by doing a search for "WWDC," and this year's keynote will undoubtedly be included in that library once the event is over, so if you miss seeing it live, you can always rewatch it afterward.
YouTube and the TV app are the two most straightforward and reliable ways to watch the WWDC Keynote. However, Apple also streams it directly on its Special Events page, where you can watch it using any modern browser, from Safari on the iPhone, iPad, and Mac, to Microsoft Edge or Chrome on a PC. As with the TV app, you can also find recordings of past WWDC Keynotes and other Apple special events here.