What 35W iPhone 15 Fast Charging Could Look Like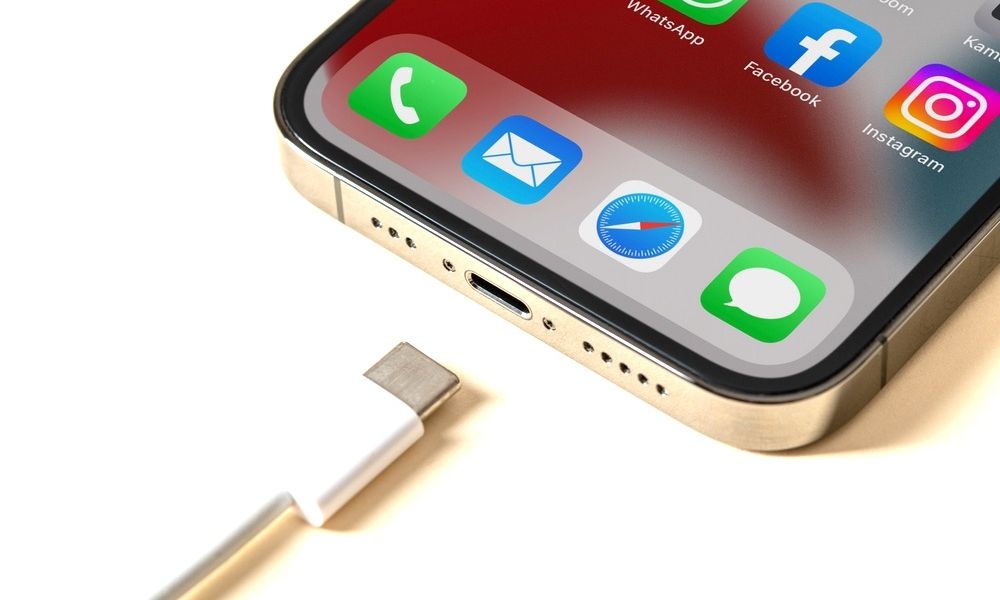 The iPhone 15 is less than a week away, but we're still finding out new things about it thanks to many leaks and rumors.
Some of the latest of these have pointed out that at least some iPhone 15 models may charge even faster than before because Apple might add support for its 35W chargers.
It's still too early to know if this feature will actually be available with the iPhone 15, but we can still get a pretty good idea of what this could mean for the iPhone 15 lineup.
What Fast Charging on the iPhone 15 Could Look Like
Last year, Apple revealed a new and powerful 35W charger, primarily for charging the MacBook Air. However, that soon might change since Apple is reportedly adding support for 35W charging to the iPhone 15 lineup.
At the time of writing, it's still not clear if this support will be available across all iPhone 15 models or if it's going to be a pro-exclusive feature.
Still, according to leaks and rumors, this potential change might mean you'll be able to charge your iPhone faster than ever. If these rumors are true, then in a best-case scenario you may be able to charge your iPhone from 0% to 100% in just an hour.
Granted, it might be a little longer than that based on the competition and the best way to charge lithium-ion batteries to prevent premature aging.
Samsung's highest-end smartphone, the Samsung Galaxy S23 Ultra, supports 45W chargers, which lets you charge that phone from 0% to 100% in less than one hour. If that's the case, we could expect the iPhone 15 to take a little longer than that to charge.
To put it in perspective, the current iPhone 14 Pro Max supports 27W charging, and it takes around two hours to get a full charge. The regular iPhone 14 only supports 20W charging, which shows that Apple might keep 35W charging as an exclusive feature for the iPhone 15 Pro models.
Apple Is Changing the Way You Charge Your iPhone
The biggest change, however, isn't the wattage but the way you charge your iPhone. One of the most popular rumors about the iPhone 15 models is that Apple will finally ditch the Lightning port and use a USB-C port instead.
So whether you'll be able to charge your iPhone from 0 to 100 in one hour or not, you'll probably be able to do it with a regular USB-C cable, which is even bigger news.
Get Ready for the iPhone 15
The iPhone 15 is just around the corner, and these rumors make the wait even more worth it. While we don't exactly know when Apple's newest smartphone will go on sale, we're expecting to see it announced on September 12.
[The information provided in this article has NOT been confirmed by Apple and may be speculation. Provided details may not be factual. Take all rumors, tech or otherwise, with a grain of salt.]