The iPhone 16 May Get a More Power-Efficient Display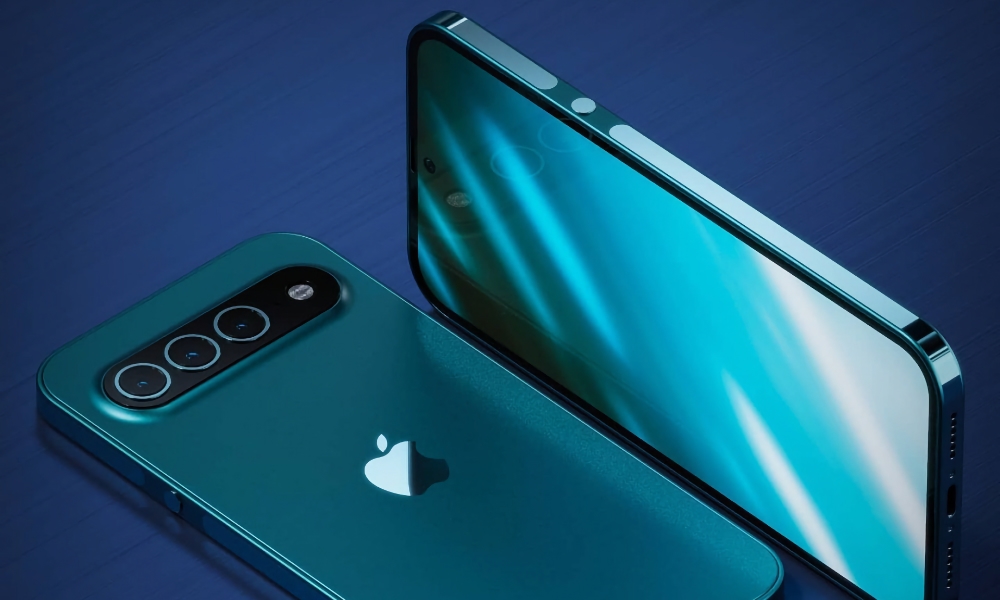 Over the past few years, Apple's iPhone displays have remained mostly the same, but that could change as soon as next year's iPhone 16 lineup.
While the iPhone 14 Pro models gained an always-on display in 2022, this year's iPhone 15 Pro and iPhone 15 Pro Max use the same display technology. Meanwhile, other than the addition of the Dynamic Island and improved brightness, the iPhone 15 still has the same 60Hz Super Retina XDR screen found on the iPhone 12.
To be fair, it's hard to argue with success. The iPhone 15 and iPhone 15 Pro models have some of the brightest and most vivid and brilliant displays found on any smartphone on the market today. However, there's always room for improvement, and it looks like Apple could be using new OLED screen technology in the iPhone within the next couple of years.
According to Korea's The Elec, Samsung Display is working on blue phosphorescent OLED materials that could significantly increase the efficiency of its displays. Current OLED panels only use red and green phosphorescent elements, with the blue materials being fluorescent elements that are four times less efficient.
According to Daejeong Yoon, deputy director of market research company UBI Research, Samsung is actively developing these new blue materials with a new set name of B1. These materials are expected to into a class of OLED panels dubbed M15, which means they may not be ready for next year's iPhone 16.
Yoon noted that the blue phosphorescent materials were initially expected to go into a mid-2024 foldable phone, likely next year's Samsung Galaxy Z Fold 6 or Z Flip 6. However, the development of the materials doesn't seem to be going as smoothly as Samsung had hoped.
To put this in perspective, the iPhone 15 lineup uses the M12 series of screens, as does Samsung's Galaxy Z Fold 4. The M13 series is used in the Google Pixel 8 and is expected to be included in the Samsung Galaxy S24 family early next year. M14 is slated for the Galaxy Z Fold 6 and iPhone 16 lineup, which means it could come as soon as next year if Samsung Display can get back on track and include the B1 blue phosphorescent materials in the M14 series.
However, Yoon also adds that Samsung plans to divide its even-odd material sets, using odd numbers for Samsung phones and Chinese companies and even numbers for Apple. This would move the iPhone onto a two-year material cycle, leaving the 2025 iPhone 17 using the same M14 set as the iPhone 16. In other words, if the blue phosphors miss the M14 screens, we won't likely see this change until the iPhone 18 shows up in 2026.
By that time, Apple could have changed direction entirely. Earlier this year, Nikkei reported that Apple is working to reduce its reliance on Samsung for displays by adopting its own in-house microLED technology. However, other reports suggested that's a long road, and Apple will likely still rely on Korean display makers for several more years to come.
Even if blue phosphors aren't near the horizon, Apple is working on other ways to improve its display efficiency. In September, The Elec reported that Samsung Display and LG Display have developed a way to apply microlenses to the iPhone's OLED display that would increase the efficiency of light extraction, allowing for a brighter screen at lower power levels. However, it's unclear when this new technology will come into play.
The quest for a more power-efficient screen isn't necessarily about increasing iPhone battery life. Apple seems content with the "all day" battery life that the iPhone has offered for the past few years, but it definitely doesn't want to shorten the life of the battery. If rumors of larger screens on next year's iPhones are true, Apple will need to do what it can to ensure that they aren't a greater drain on the battery.
[The information provided in this article has NOT been confirmed by Apple and may be speculation. Provided details may not be factual. Take all rumors, tech or otherwise, with a grain of salt.]