Is Apple Working on a Larger iPad Pro? Here's What We Know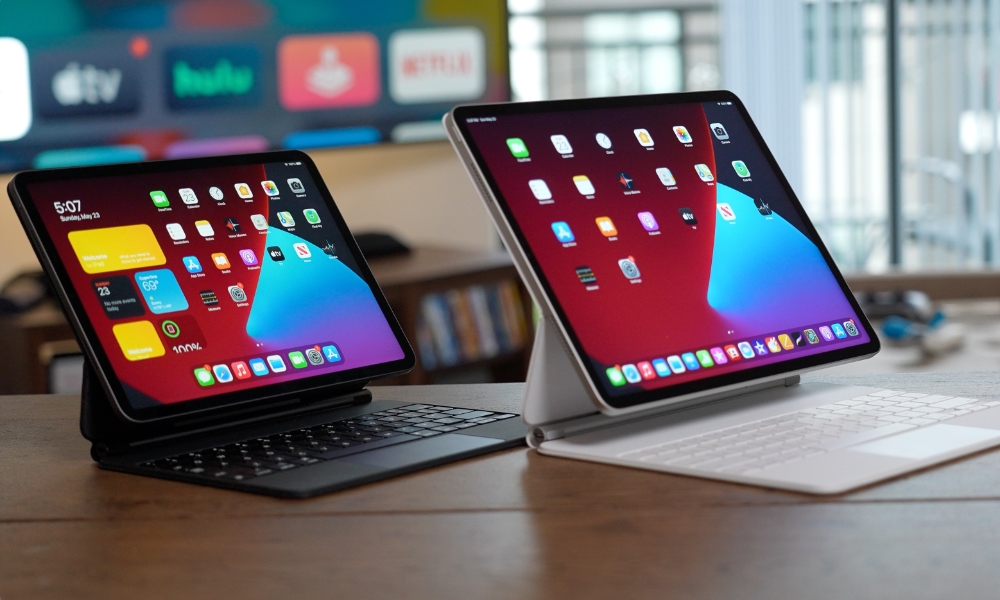 Over the past couple of years, reports have surfaced suggesting that Apple was at least contemplating the idea of taking its iPad Pro lineup into sizes beyond the current 12.9-inch model. Now a new leaker is weighing in with information from sources that suggest Apple is prepping iPadOS 17 for a 14.1-inch iPad Pro that's slated for a release sometime in 2024.
This latest news comes from a leaker known as @analyst941, whose sole claim to fame appears to be leaking accurate info about the iPhone 14 Pro's Dynamic Island a few weeks before its actual release. Since then, they've shared a number of details on iOS 17 and iPadOS 17, but we'll have to wait until Apple unveils its new operating systems at June's Worldwide Developers Conference (WWDC) to determine the veracity of that info.
The report of a 14.1-inch iPad being in the works appears to have come from a similar source, as analyst941 is basing it on what they've been told about support for the larger tablet in iPadOS 17 rather than anything from the hardware engineering side.
The 14.1-inch screen size would appear to fit within the range suggested by Bloomberg's Mark Gurman in a 2021 report. While Gurman's sources merely said Apple was exploring the idea of a larger iPad Pro, they didn't offer any specifics on the screen size.
It was Gurman who speculated that it could be in the 14-16-inch range, but the entire report also read like it was at least partially wishful thinking on Gurman's part. The only solid information he shared was that "Apple has engineers and designers exploring larger iPads that could hit stores a couple of years down the road at the earliest."
More fuel was added to the fire in 2022 when display analyst Ross Young revealed that Apple's supply chain was working toward a 14.1-inch iPad Pro "with MiniLEDs and ProMotion" — effectively the same screen specs as the current 12.9-inch model. Young pegged 2023 as a likely release date, but he may have been spitballing on that one, as he admitted he wasn't certain.
Young later walked some of those comments back, with MacRumors reporting him saying late last year that the "device has been canceled entirely or significantly delayed."
An 'iPad Studio' Version?
According to the latest information shared by @analyst941, this larger iPad will feature an M3 Pro chip, although that seems like speculation based on hints in the version of iPadOS 17 that's being developed the new model would be able to support up to two 6K displays at 60Hz.
However, while that requires one of Apple's "Pro" M-series chips, it doesn't logically follow that it would need an M3 Pro; even the original M1 Pro can drive two 6K displays at 60Hz over Thunderbolt.
While going with an M3 Pro would almost certainly push this 14.1-inch iPad into next year, it seems a bit early for Apple to be preparing for the new model in iPadOS 17. Of course, since Apple wouldn't create a unique iPadOS solely for a larger model, the "special version" of iPadOS 17 mentioned in the report may indicate that an iPadOS 17.x point release that will ultimately ship with the larger tablet is already under development separately from the main iPadOS 17 project.
The report also suggests that Apple may differentiate this new iPad by giving it a name like "iPad Studio" or "iPad Ultra," but that also appears to be speculative.
There's a real possibility this may not be a new iPad tier at all. With only a 1.2-inch difference, the new 14.1-inch iPad could effectively replace the current 12.9-inch model.
This would be similar to what Apple did with its MacBook Pro lineup, phasing out the higher-end 13-inch Pro models in favor of the new 14-inch MacBooks Pro in 2021.
While the rumored move to an M2 Pro or M3 Pro chip would place this new iPad a notch above the current 12.9-inch iPad Pro, which currently only features the base M2, Apple could just as easily make the M2 Pro the new standard for the larger tablet, which could be a reasonable move considering it already has a target market of more serious professionals.
Meanwhile, The Information shared reports from other sources late last year that Apple is working on an even larger 16-inch iPad — a tablet that could very well earn the moniker "iPad Studio" or "iPad Ultra." If reports of both sizes are accurate, this could usher in a new fourth tier of iPads, powered by Apple's "Pro" and even "Max" silicon chips.
Nevertheless, we've heard little other information about any larger iPads recently, and most reliable sources suggest there won't be any significant hardware updates for the iPad lineup in 2023. That doesn't mean they couldn't be coming in 2024, though.
[The information provided in this article has NOT been confirmed by Apple and may be speculation. Provided details may not be factual. Take all rumors, tech or otherwise, with a grain of salt.]