Apple TV+ Merch May Come to the Apple Store — Starting with Ted Lasso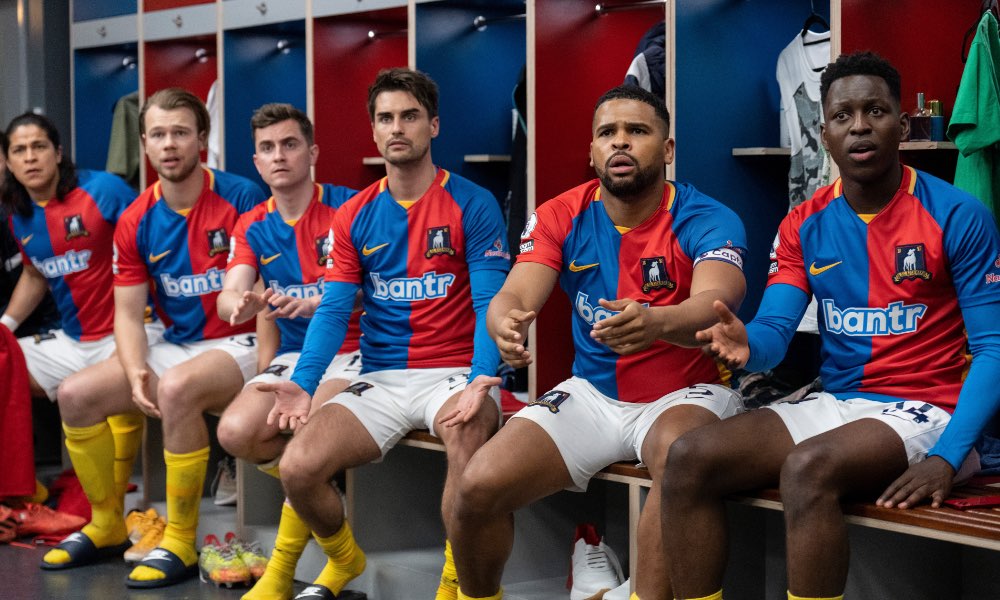 You may soon be able to buy more than just Mac and iPhone/iPad accessories at the Apple Store as the company prepares to start cashing on its most popular Apple TV+ hits.
In the latest issue of his Power On newsletter, Bloomberg's Mark Gurman reveals that Apple is looking to begin selling Ted Lasso merchandise on the Apple online store in an effort to both promote and capitalize on the hit TV series.
It's unclear whether this is strictly about Ted Lasso or part of a broader move to bring Apple TV+ merch to the store. However, there's little doubt that particular show has been a breakout hit, bringing in record viewers to Apple TV+ and rising to the biggest single-day premiere in Apple TV+ history.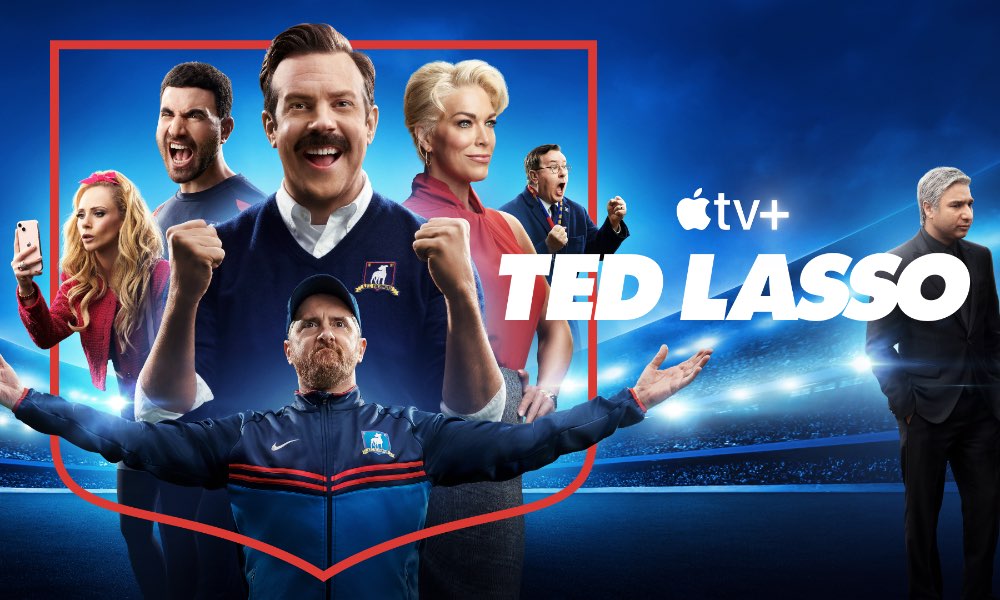 Ted Lasso continued to set new records, earning 20 Emmy nominations for its first season run and beating out Glee to become the most-nominated freshman comedy series in Emmy Awards history. Of those, it scored four Primetime Emmy awards, including the much-coveted overall category award for best comedy, plus three others, effectively dominating the comedy series category. It's also the first Apple TV+ show to make it into the Top 10 of Nielsen's streaming ratings.
Ted Lasso Merch
The Ted Lasso merch isn't entirely new. According to Gurman, Apple would be working "in partnership with Nike," which introduced a collection of AFC Richmond team jerseys, scarves, and other apparel as part of its Ted Lasso AFC Richmond Collection in March.
Gurman doesn't say whether Apple will simply be peddling what Nike already has available or introducing its own exclusive merch for the Apple Store. Still, knowing Apple, we're betting on the latter. It will reportedly be available in early June via the Apple online store, but it sounds like it won't be sold directly in Apple's brick-and-mortar stores. Instead, Gurman says Apple retail stores will "promote a QR code to point shoppers [to] where to find it online."
Ted Lasso is currently wrapping up its third season, which is widely expected to be its last — all 12 episodes will be available on Apple TV+ by May 31. Last June, Brett Goldstein, who plays Roy Kent, told The Sunday Times that the show was only written to have three seasons, and in March, series star Jason Sudeikis strongly hinted to Deadline that the last episode of this season would be "the end of this story that we wanted to tell."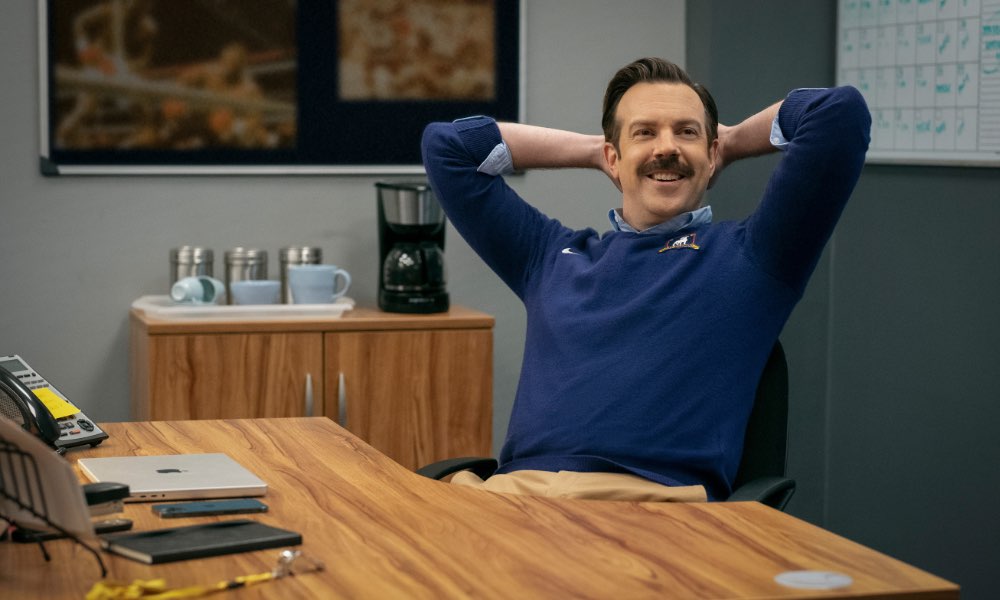 This is the end of this story that we wanted to tell, that we were hoping to tell, that we loved to tell. The fact that folks will want more and are curious beyond more than what they don't even know yet—that being Season 3—it's flattering.Jason Sudeikis
So, if Apple plans to start selling Ted Lasso merch in early June, it may simply be to celebrate the end of a successful three-season run — and perhaps encourage more folks to dive in and check it out.
Nike apparel isn't the only tie-in that's come out of Ted Lasso. In March, Variety highlighted how Airbnb ran a contest offering three lucky winning parties to book an overnight stay at the show's "iconic Crown & Anchor Pub." That's a real pub in Richmond that's open to the public, so fans can visit it anytime. However, the bonus Airbnb offers is that guests will also be served by Mae — actress Annette Badland, who plays the tavern's hostess on the show.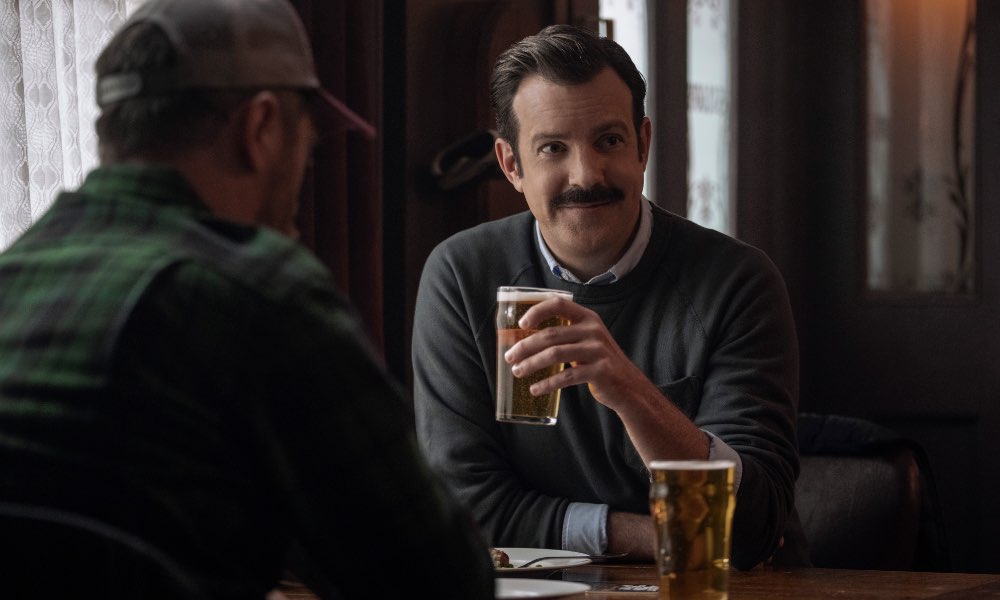 Mattel has also gotten in on the action with special edition Ted Lasso Monopoly and Ted Lasso UNO games and a Little People Collector Ted Lasso Special Edition Set. Naturally, there's a Ted Lasso Funko POP, too.
However, since Gurman notes that Apple's partnership is with Nike, it seems likely the Apple Store will focus on apparel. It remains to be seen whether Apple's embrace of Ted Lasso merch will be a one-time thing for its most popular comedy series or it's just the first step into doing more Apple TV+ product tie-ins.
[The information provided in this article has NOT been confirmed by Apple and may be speculation. Provided details may not be factual. Take all rumors, tech or otherwise, with a grain of salt.]