Apple Is Secretly Developing Radically Improved Battery Technology
With Apple exploring the possibility of building an electric Apple Car, it shouldn't be surprising to learn the company is developing new batteries. Current electric cars use lithium-ion batteries and are found in every iPhone, iPad, and Apple Watch. Lithium-ion is the most common battery type, leaving behind the old lead acid and nickel-cadmium rechargeable batteries behind.
Apple devices tend to have a decent capacity, but there's always room for improvement. One of the most common complaints of past iPhone models was poor battery life when compared to Android phones. Apple's intent to improve their batteries has at least one obvious advantage: iPhones and iPads would last longer between charges with another being potential profit. If Apple is successful in building a better battery, the company could sell the technology to other companies.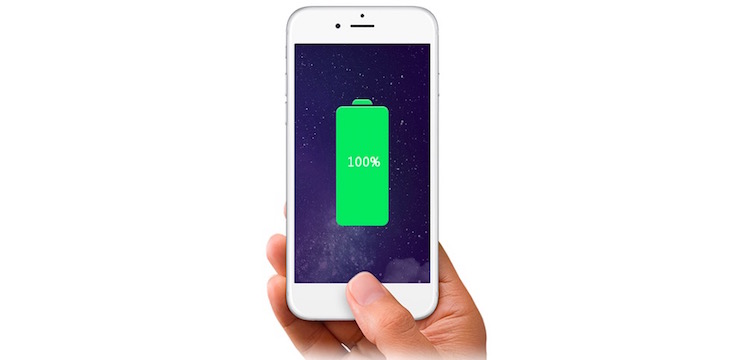 InfoWorld, writer Agam Shah, reports that Apple has spent the last two months looking into improvements on current lithium-ion technology based on job listings posted by Apple. These revealing job listings include details such as "…jobs involve evaluating and testing new materials beyond the current lithium-ion technology." Lithium is currently the go-to mineral for making batteries.
What actually makes a battery? Read on to find out.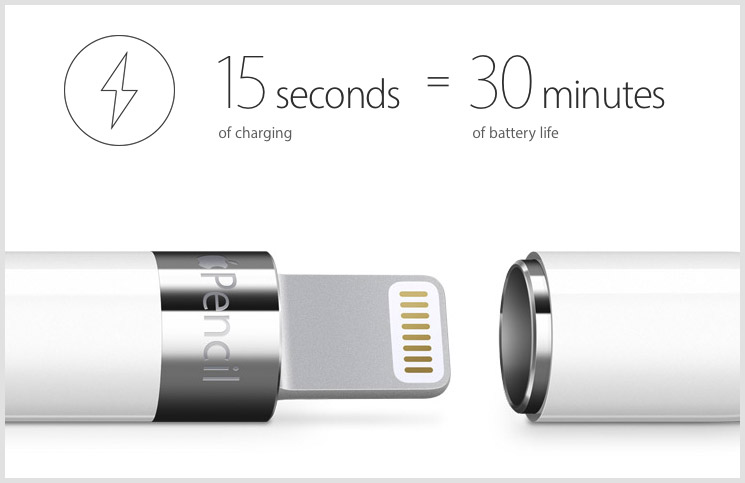 Just 15 seconds give the Apple Pencil 30 minutes of power. Battery charge times are constantly improving, even with small devices.
The building blocks of current batteries include cathodes, anodes, and electrolytes. Apple is looking for people who are specialists in developing those technologies. Shah describes how lithium ion batteries function: "…lithium ions move from the cathode to the anode for storage. During a discharge, the lithium ions move from an anode to cathode and to the devices using the battery. Liquid electrolytes allow charged lithium ions to move around." Shah says Apple is focused on ceramics for an electrolyte because it's proven to be faster and safer for charging batteries.
Another job listing suggests Apple may want to improve current lithium batteries with new materials. This would help improve electrolytes, in turn leading to less flammable and faster charging batteries. Current technology has reached the limit for energy storage and is unsafe due to risk of fire, according to Shah. Beyond safety, it's also possible a lithium shortage could occur if electric cars become more popular. Not a likely problem in the near term, but Apple would get ahead of any future shortage by developing an Apple Car battery pack with a new mineral.
Developing a new mineral for use in a battery is something Apple can do unlike any other organization. The company is able to take battery technology from their labs to factories, giving them an advantage over universities. Shah says Apple could bring back silver-zinc batteries, more expensive, but has a larger energy storage capacity than the lithium-ion. Silver-zinc batteries are water-based, making them non-flammable according to Shah. Also, "…Apple could use scale of manufacturing to bring down the cost of making new types of batteries."
The iPhone manufacturer has already been granted a patent for a solid-state battery, "which is considered the next big technology in battery research." Shah says such a battery could have a capacity five times that of lithium-ion batteries. What this means is Apple could build a new, better battery, that is safer and lasts longer. Not only could a future iPhone last longer, but the company could set the industry standard for battery technology.
Apple's search for experts in battery design shows the company's commitment to be a leader in the battery industry and they are working diligently to improve the energy capacity for iPhones, iPads, and other devices. The Apple Car could also benefit greatly from a new type of battery, leading to the end of the lithium-ion staple. Whatever the case, Apple wants a longer lasting iPhone, something that iPhone users will welcome.
Learn More: 10 Tricks to Double Your iPhone's Battery Life
How long does your iPhone battery last? Let us know in the comments below!
[The information provided in this article has NOT been confirmed by Apple and may be speculation. Provided details may not be factual. Take all rumors, tech or otherwise, with a grain of salt.]