Alleged Photos of iPhone 14 Cases Hint at a 6.7-inch 'iPhone 14 Plus'
A leaked photo of a handful of cases recently appeared on the Chinese social media site Weibo.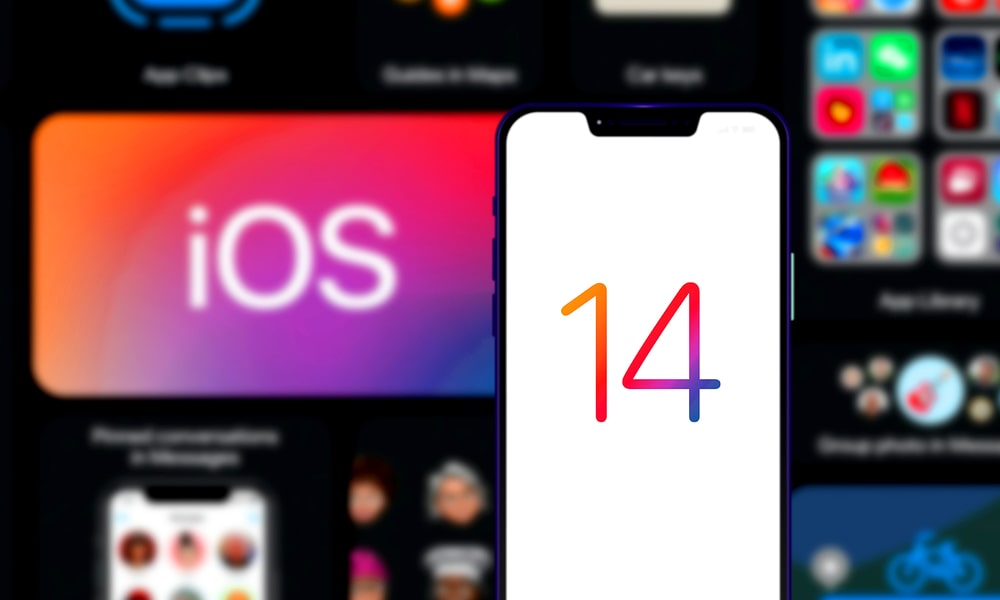 With Apple's 2022 iPhone lineup expected to launch only a few weeks from now, third-party accessory makers are getting ready. So, the time is ripe for leaks of some of their handiwork to start appearing, including cases for Apple's upcoming iPhones that hint at what the lineup will look like.
Of course, it's common knowledge among those following the rumor mill that Apple plans to release four iPhone models, in mostly the same sizes that we've seen for the past two years. A pair of 6.1-inch "iPhone 14" and "iPhone 14 Pro" models will be accompanied by two larger 6.7-inch models, the usual "Phone 14 Pro Max" and a new 6.7-inch "iPhone 14 Max" that effectively replaces the disappointingly unpopular 5.4-inch iPhone 13 mini.
A photo of some leaked cases recently appeared on Chinese social media site Weibo, and was shared by DuanRui on Twitter, who relayed accurate images of packaging for the iPhone 13 ahead of last year's product announcement.
While the photos confirm most of what we already know about the sizes of the four iPhone models, they've thrown us a curveball. According to the labels, the larger standard iPhone model may return to the "iPhone Plus" name.
The post makes no claims that this will actually be the name of the 6.7-inch iPhone 14. However, it's an interesting notion and one that's not outside the realm of possibility.
What's in a name?
We've all been assuming that Apple would call the 6.7-inch iPhone 14 the "iPhone 14 Max" but there's been no solid evidence for that either. It's a reasonable assumption based on the idea that Apple would want the name to parallel the iPhone 14 Pro Max, but it's still just an assumption.
The idea that Apple could resurrect the "Plus" designation isn't that far out. This was used from 2014 to 2017 to differentiate the two models in the iPhone 6, iPhone 6s, iPhone 7, and iPhone 8 lineups. However, Apple abandoned this in favor of "Max" in 2018 when it released the iPhone XS.
While "XS Plus" might still have worked, "Pro Plus" sounds weird. Not only is that too much alliteration, but it feels redundant since it's not inherently obvious that "Plus" means a larger size. Starting with the iPhone 7, it also implied additional features that the base model didn't have.
However, "iPhone 14 Plus" might be a good way for Apple to avoid confusion. It's less clear where an "iPhone 14 Max" its into a lineup that includes an "iPhone 14 Pro" and an "iPhone 14 Pro Max." An "iPhone 14 Plus" would clarify that this is not to be confused with Apple's higher-end iPhone models.
Just remember that third-party accessory makers aren't usually privy to Apple's naming standards, so there's no reason to believe the source of this leak has any inside knowledge. I still have cases around that were sent to me for early reviews in August 2017 labeled for a so-called iPhone 7 and iPhone 7s Plus alongside iPhone 8 cases that were designed for what turned out to be the iPhone X.
Camera Bumps
Beyond the name, what's interesting about these cases is that they don't just feature open cutouts for the iPhone cameras as most cases do. Instead, they appear to have been precision molded to fit on top of the new camera systems, allowing only the lenses to protrude.
If these are accurate, they provide insights into how big the camera bumps will be on each of Apple's 2022 iPhones. While they match most of the CAD renders and schematics that have already been leaked, they provide an even better visual comparison of what the rear camera bumps will look like across the various models.
This year's iPhone 14 Pro lineup is expected to get a larger 48-megapixel camera system that will include a sensor that's 57 percent larger than the iPhone 13 Pro. This will require a more prominent camera bump in surface area and depth.
These case renders don't give us much to go on for depth. However, leaker ShrimpApplePro shared an image of an iPhone 14 Pro dummy unit, the kind commonly used by accessory makers to design cases, that shows just how much more the iPhone 14 Pro camera system will protrude.
[The information provided in this article has NOT been confirmed by Apple and may be speculation. Provided details may not be factual. Take all rumors, tech or otherwise, with a grain of salt.]