Product Review: Peri Duo Speaker and Charging iPhone Case
This iPhone case is a Bluetooth speaker and phone charger wrapped all in one. The difference between this case and other cases is immediately clear. The duo large speaker grilles on the back of the thick charging case give you an ability to amplify your phone's sound while never losing battery.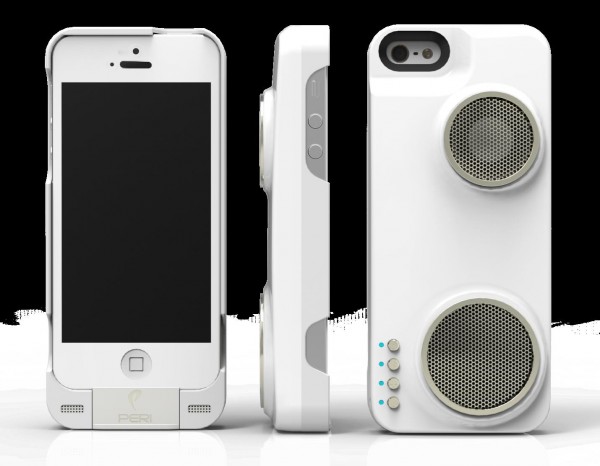 You can even use an app to control the 3 and 4 watt speakers while physical controls on the case move the volume up and down.  Although the case is a bulky and hard to fit in your pocket, it is better than the alternative carrying around an extra portable Bluetooth speaker. The audio quality is arguably better than a Bluetooth speaker as well. The Peri Duo case can yield volume up to 20 decibels higher than the iPhone 5 on maximum volume.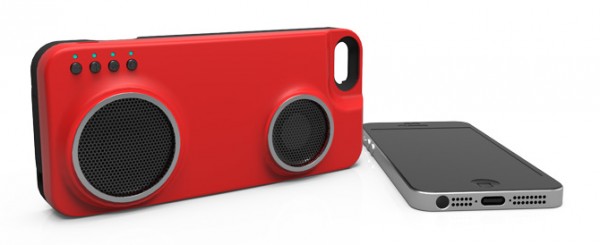 The battery is meant for a 130 percent charge for an iPhone 6 and 160 percent charge for iPhone 5 and 5S. If you don't charge the phone and play music alone, that capacity should get you between four to eight hours of playback, depending on your volume. The case itself charges through a standard mico-USB processor.
The details on when the release of this case are not clear yet, but we do know that the crowd-funded Indiegogo project will launch for the iPhone 5 through iPhone 6 as well as the iPod touch. Early backers can pledge $79 for the case; otherwise it will cost $99. The cases will come in white with gold accents and red with black and silver.
Read Next: iPhone 6 Battery Case With Stand and SIM Card Box