Xbox Games on iPhone with Full Support Coming Soon | Including 8BitDo Game Controllers
Per our earlier report, Microsoft is preparing to launch an Xbox games store on the iPhone as soon as 2024. However, the rollout depends on certain regulatory approvals.
Xbox on the iPhone
In an interview with the Financial Times, Microsoft gaming head Phil Spencer told the publication that the iPhone app's launch depends on whether regulators approve Microsoft's purchase of video game publisher Activision Blizzard. The acquisition would give Microsoft a wider variety of mobile games.
Also, the app would only launch on the iPhone if the EU's Digital Markets Act and other regulations are put into place to allow alternative app stores on Apple's iOS platform.
"We want to be in a position to offer Xbox and content from both us and our third-party partners across any screen where somebody would want to play," Spencer told the Financial Times. "Today, we can't do that on mobile devices, but we want to build towards a world that we think will be coming where those devices are opened up."
In December 2022, Bloomberg's Mark Gurman reported that Apple preparing to allow alternative app stores on its iPhones. The move will be required for Apple to comply with the Digital Markets Act, which is expected to go into effect in March 2024. Gurman said the Cupertino firm will roll the changes out alongside an iOS 17 update next year, only in Europe, meaning the Xbox games store will not be available in the U.S., initially.
Xbox does already offer cloud gaming on the iPhone. However, the games must be played through a browser not in an app from the App Store.
8BitDo Game Controllers and iPhone Compatibility
Once Xbox gaming does come to the iPhone, mobile gamers will appreciate today's news that recent firmware updates have made select 8BitDo game controllers natively compatible with multiple Apple devices, as long as the devices run the most recent version of their operating systems.
Select 8BitDo game controllers now support the Apple TV, iPhone, iPad, and Mac. Controllers will need to have the latest 8BitDo firmware update applied, and their Apple devices need to be running the most current operating system versions, which include tvOS 16.3, iOS 16.3, iPadOS 16.3, or macOS 13.2.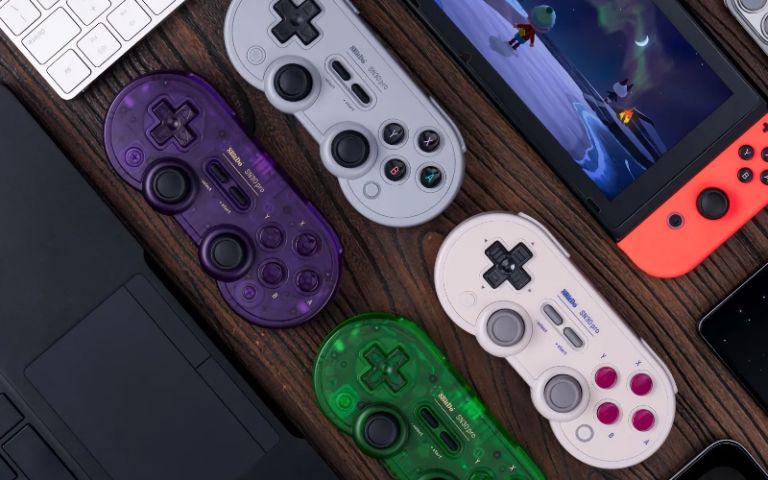 8BitDo controller support was included by Apple with the rollout of iOS 16. However, 8BitDo needed to release updated firmware.
Apple device-compatible 8BitDo controllers include:
8BitDo SN30 Pro for Android – $39.99
8Bitdo Lite SE – $34.99
8BitDo Ultimate Controller 2.4g – $49.99
8BitDo SN30 Pro – $49.99
8BitDo Pro 2 – $49.99
8BitDo Pro+ – Currently unavailable
The software update from 8BitDo allows Apple devices to recognize the gaming controllers as native controllers rather than just as a generic Nintendo controller. The update allows gamers to use all of an 8BitDo controller's features, including the use of more buttons on the controllers than would normally be available on controllers recognized by the system as a generic controller.
Controllers are available on 8BitDo's website or on the Amazon website.
This information first appeared on Mactrast.com