Welcome Back – iDrop News is Back Online!
Finally, we meet again.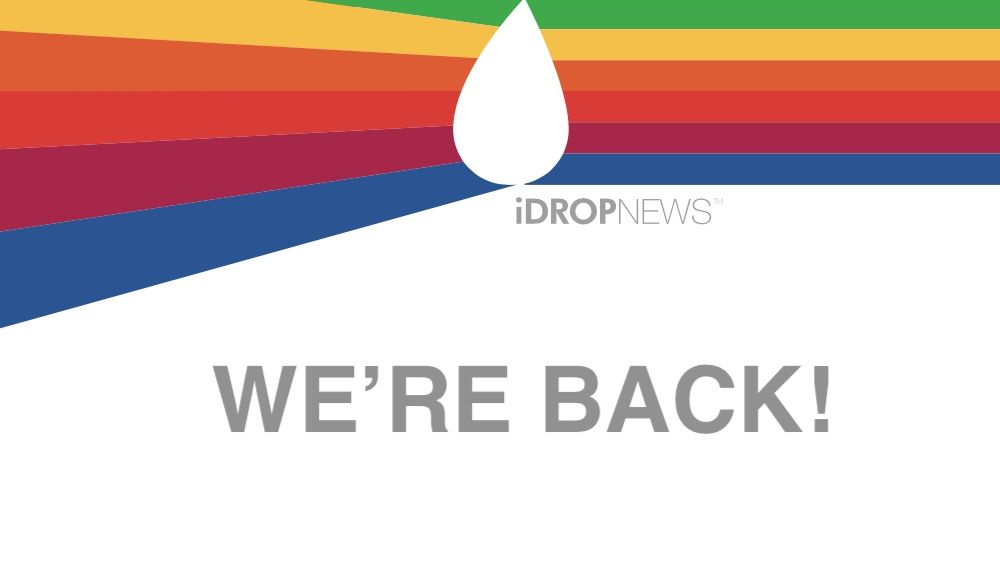 Welcome back to iDrop News!
We are thrilled to be resurrected online after being shut down for the past seven months. We know how much our readers missed us, and we can't wait to get in touch with you again.
Importantly, please accept our sincere apologies for the sudden shutdown in the middle of 2022, and know that we are committed to making it up to our community while we build it ever stronger.
It's been a fight to get back. We have worked hard to keep our historical content intact, and we're confident that you'll enjoy our new reporting, giveaways, and products even more. The ownership might have changed but our motto lives on: "Serving you the best content in Apple news, rumors, how to's, and more."
Notice that we're keeping the same look for the time being. The goal is to honor the legacy of iDrop News…And we've always liked it.
Thank you for your continued support! We read every email, tweet, and post asking us to restart the website. It was heart-warming to see the community come together. We did it!
To new beginnings! Onwards and forward! Here we go!
~ iDrop News Team
P.S. Tell everybody that we're back and follow us on Twitter, Facebook, Flipboard, Instagram or Apple News.
We may earn a commission from affiliate links. Continue Below.