This Car Display Lets You Get Apple CarPlay for Just $149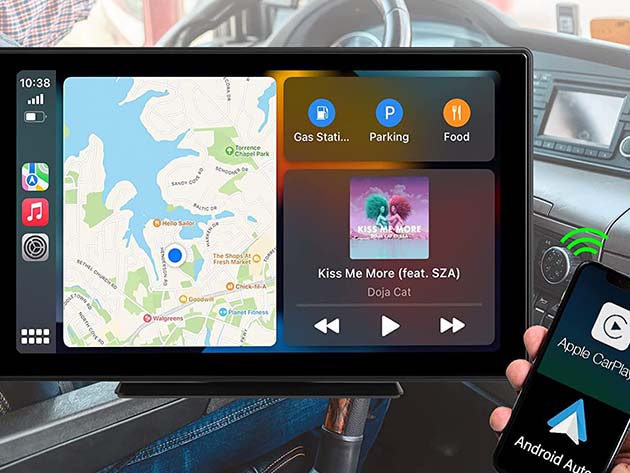 You can now upgrade your car to Wireless CarPlay without spending crazy amounts of money.
The 9-inch display comes with a self-adhesive bracket, so you can install it on your dashboard on your own without changing your current stereo setup, similar to your iPhone mount.
You can use the HD touch screen to control your navigation and music apps, and make calls using Siri. It also features automatic and manual brightness adjustment for driving at night. The unit has speakers and can stream music via Bluetooth, memory card, USB, as well as FM radio.
According to the manufacturer, it's compatible across 99% of cars and trucks. The lighter power supply is one way to connect it to power.
Get Carpuride 9-inch Wireless Heads Up Car Display, an easy-to-install touchscreen that's compatible with Apple CarPlay, AirPlay, Android Auto, and phone mirroring, for just $149, which is discounted from it's regular price of $298.99.
We may earn a commission from affiliate links. Continue Below.