Soon You'll Be Able to Stream Cutting-Edge Playstation 4 Games Directly to Your Mac
PC gaming has, over the years, caught on as a booming trend in the gaming realm. As Personal Computers have continued to amass a number of hardware advancements and dedicated gaming features over their standalone console counterparts, it's really no surprise how so many power gamers tend to prefer the PC gaming experience over that of a standalone console — it's more convenient, more streamlined, and more customizable in most cases, after all.
However, maybe you're not quite ready to jump ship and trade in that XBOX or PlayStation in an effort to consolidate your devices? And well, if that just so happens to be the case, then we have great news for you today! Sony, makers of the renowned PlayStation line of digital entertainment consoles, has come to the table indicating that PlayStation 4 owners will 'very soon' be able to stream games wirelessly — via Wi-Fi and PS4's 'Remote Play feature — to their Mac or Windows PC.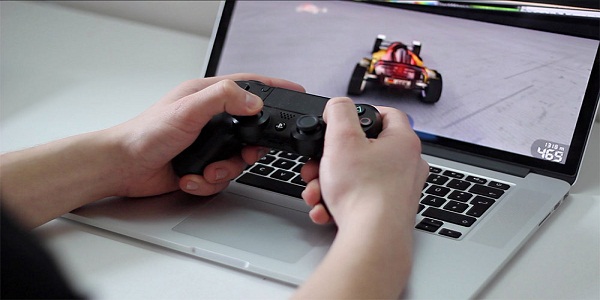 Although there currently is no set-in-stone release date of the expanded Remote Play functionality, Sony has indicated that it will be coming in the PS4's next firmware update — version 3.50, which Sony says is currently in the beta testing phase. The Remote Play technology is currently available on PlayStation 4, however only to a select few devices — including Sony's PlayStation Vita, PlayStation TV, and certain XPERIA mobile phones, have access to it. So to extend the reach of Remote Play, as Sony is currently trying to do, will certainly expand access to more users across an array of peripheral devices like the Mac.
Other PlayStation rivals — such as Microsoft's XBOX One, have allowed users of their devices to stream wirelessly to Windows 10 enabled PCs since late last year. So Sony is definitely trying to play catch up, and one-up, in clearly a one-two punch move to further integrate its beloved game console with more expansion options than even its rivals.
Other features that are said to be baked into Sony's forthcoming version 3.50 firmware update include friend login notifications, the ability to appear offline, and an easier multiplayer mode — enhanced by the displaying of scheduled events and what each member of a party is currently playing.
Learn More: Top 5 Most Memorable Apple Product Failures
How does streaming PlayStation 4 games wirelessly to a Mac desktop or Windows PC sound to you?