Productivity Hack: Intuitive PDF Editor for iPhone, iPad and macOS Users
Scan, sign, edit, convert, search, annotate and much more with UPDF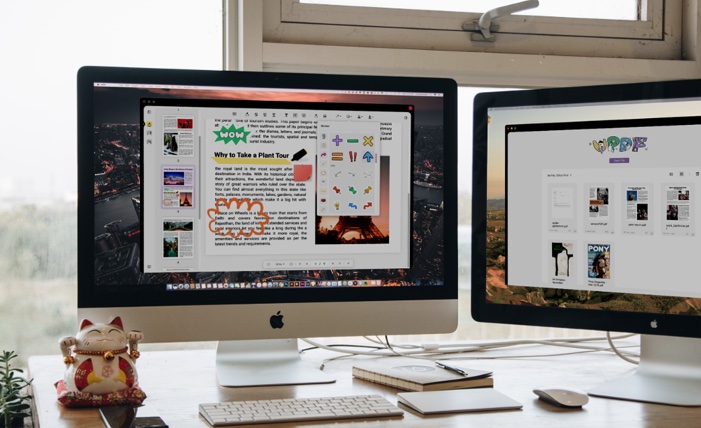 With the plethora of software options available for managing PDF documents, finding the perfect one that caters to all your needs can be an uphill battle.
Enter UPDF, the all-in-one PDF solution for both individuals and enterprises that promises universality, productivity, and speed.
Handling PDF documents is a skill this app helps you master almost immediately.
Platform Independence
One of UPDF's stand-out features is its universal applicability. Whether you're an an Apple aficionado running iOS/macOS, Windows enthusiast, or Android lover, UPDF seamlessly integrates with your platform of choice. As highlighted by real user reviews, the convenience of purchasing a single license that works across all these platforms is not only cost-effective but also ensures a consistent user experience.
Intuitive User Interface
A frequent pain point with many software tools is their complex, clunky interface. UPDF, however, garners praise from Fossbytes for its stunning, user-friendly design that is both visually pleasing and functionally efficient. The dark mode offers an added layer of comfort, ensuring prolonged usage doesn't strain the eyes.
Feature-rich Editing Capabilities
UPDF is not just a basic PDF editor. Its vast array of features allows users to edit text properties, add or delete images, links, watermarks, and even apply password protection to documents. Whether you want to quickly highlight text, rearrange pages, or insert custom stamps and shapes, UPDF has got you covered.
Conversion and OCR Capabilities
Another area where UPDF shines is its conversion capabilities. It doesn't just stop at converting PDFs to standard office formats; the tool goes the extra mile, offering conversion to image files, HTML/XML, and even features an AI-Powered OCR technology that transforms scanned PDFs into searchable or editable files.
Organize with Ease
For those who deal with lengthy PDFs, the organizational tools provided by UPDF, such as adding bookmarks, searching specific text, multi-tab viewing, and slideshow mode, can significantly enhance productivity. The ability to quickly split, extract, or replace pages further ensures that users have complete control over their documents.
System Requirements
Ensuring software compatibility is crucial, and UPDF supports a broad range of OS versions, from iOS 14, Windows 7 and macOS 10.14 to Android 5.0. However, for optimal performance, exceeding the minimum system requirements is recommended.
Final Verdict: 4.8/5
Balancing universal applicability, feature-richness, and user-friendliness, UPDF stands out in the crowded PDF software market. While no software is without its imperfections, UPDF offers a comprehensive solution that caters to a wide array of PDF-related needs across all platforms. For those in search of a reliable, multi-functional PDF tool, UPDF is certainly worth considering
We may earn a commission from affiliate links. Continue Below.