Leaked Images of iPhone SE Sadly Confirm Lack of 3D Touch
Any time a new Apple product is nearing its release date, it is inevitable that leaks will occur. Well, the release of Apple's new 4-inch iPhone, now known as the iPhone SE, is drawing near. And, of course, leaked photos are beginning to circulate around the internet, mostly confirming what we already know about the device.
Last Thursday, renderings of the device from a third-party case manufacturer revealed the dimensions of the new phone, confirming that, aside from a few minor changes, the exterior of the iPhone SE is almost identical to the iPhone 5s. The new device will likely feature slightly curved edges, and will possibly see the sleep/wake button relocated to the side of the phone. However, the renderings did little to let us know anything about the actual hardware of the phone.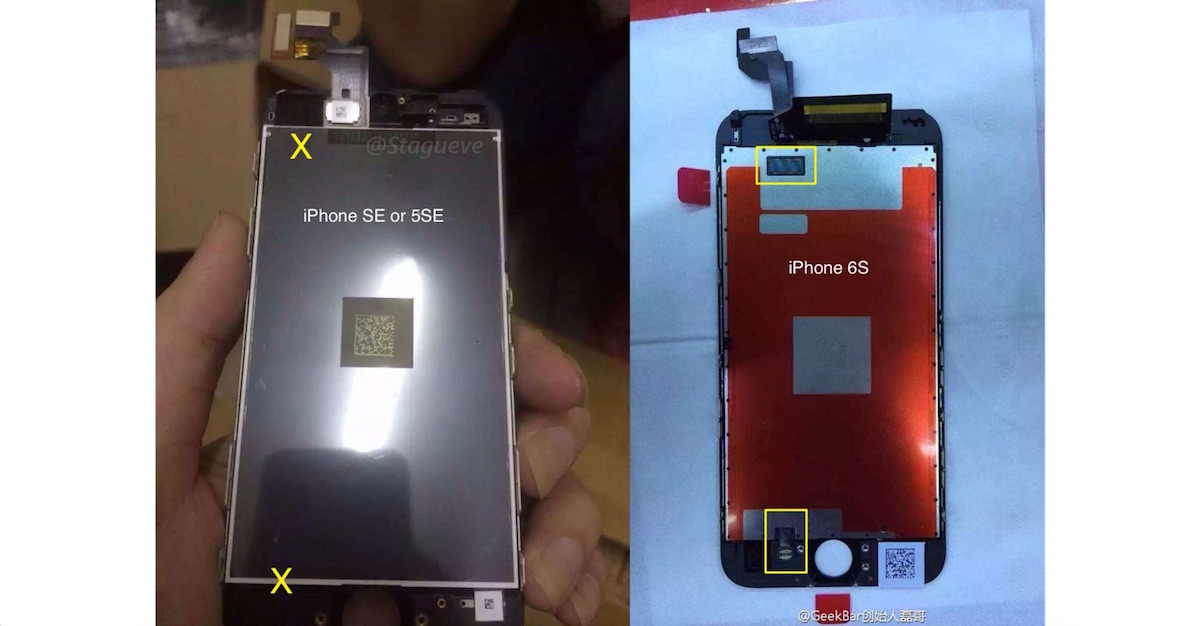 This past weekend, French site NoWhereElse obtained images that purportedly show the front display of the new iPhone SE. While the images themselves don't show anything groundbreaking, you may notice that the display of the iPhone SE is missing the components required for 3D Touch, highlighted in yellow in the image. Although it has been reported several times in the past that the new 4-inch device would likely forego the addition of 3D Touch, news of the omission may come as disappointing to some users.
Insofar as the rest of the specifications go, the phone is still expected to feature the impressive A9 processor, an upgraded camera with support for Live Photos, and Apple Pay and Touch ID capability. For users who have been waiting for another 4-inch iPhone since the release of the 5s, the iPhone SE should prove to be quite the upgrade.
The iPhone SE will likely be announced at an Apple media event alongside a new 9.7-inch iPad Pro and several new Apple Watch bands. The event, which was originally reported to take place on March 15, is now slated for March 21. Rumor has it that the new device will be made available in Gold, Space Grey, and Rose Gold, with 16GB and 64GB storage options.
Learn More: 6 Ways to Free Memory and Speed Up Your iPhone