iPadOS 16 Will Still Let You Use Your iPad as a Home Hub – With a Catch
You won't get any new HomeKit features unless you have a qualifying AppleTV or HomePod device.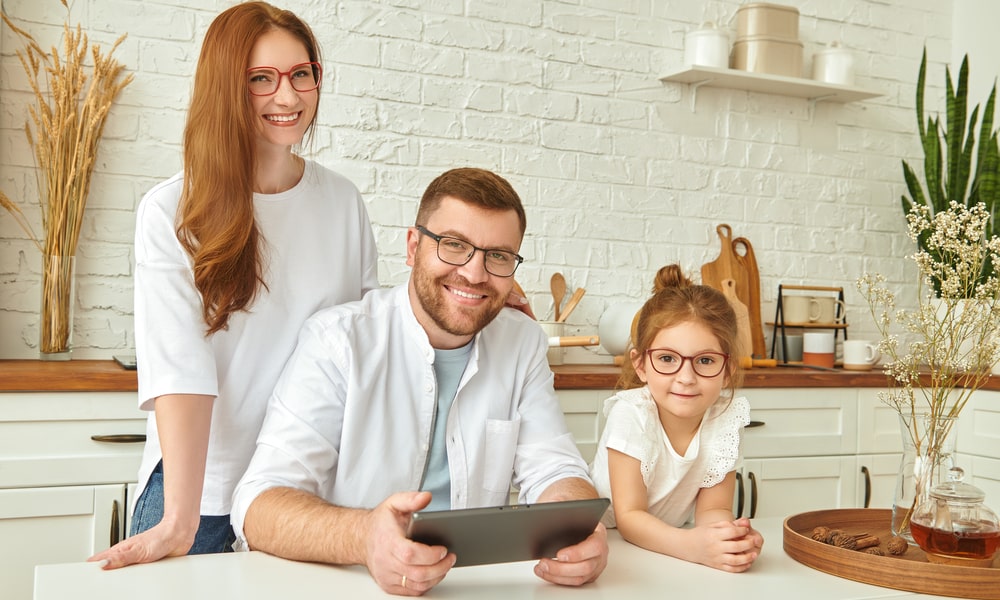 Not long after Apple unveiled iOS 16 and the rest of its operating system updates at its annual Worldwide Developers Conference (WWDC) earlier this month, many noticed that the iPad had mysteriously been dropped from the list of devices that could be used as a HomeKit Home Hub.
While Apple didn't comment on this when talking about HomeKit and Matter on-stage, the fine print on Apple's iOS 16 Features Page noted that "Only Apple TV and HomePod are supported as home hubs," with no mention of the iPad.
With all but the most basic HomeKit setups, it's necessary to have at least one device to act as a Home Hub to run automation routines, provide remote access, and handle features like HomeKit Secure Video.
For years, Apple has allowed this role to be filled by an Apple TV, HomePod, or any model of iPad running iOS/iPadOS 10 or later — although iPadOS 13 or later is required for more advanced capabilities, like running Shortcut-based automation.
An iPad is also a great way to set up a console for controlling home devices by installing it in a wall-mount or table-top stand in a central location in your home. As a result, many folks who had no use for an Apple TV or HomePod relied on an iPad to act as their home hub and were alarmed when it looked like Apple was planning to force them to buy another device.
Still, some were cautiously optimistic, particularly since some of the home hub requirements on Apple's iOS 16 pages specifically mentioned the Matter standard. This suggested that an Apple TV or HomePod might only be required to support newer Matter-compatible devices.
Matter accessories require an Apple TV or HomePod running as a home hub.
Nevertheless, the concerns were amplified when MacRumors reported on code found in the second iOS 16 beta revealing a welcome screen for the new Home app that explicitly said, "iPad will no longer be supported as a home hub."
Thankfully, the folks at The Verge reached out to Apple to find out exactly what's going on here, and while the news still isn't great, it's not as dire as some had feared.
You'll still be able to use your iPad as a HomeKit Hub with iOS/iPadOS 16 to support existing functionality, but you won't get any new HomeKit features unless you have an Apple TV running tvOS 16 or a HomePod running HomePod Software 16.
Apple spokesperson Catherine Franklin told The Verge that users will be able to use the iPad as a home hub "with no loss in functionality," however they also won't get any of the performance and reliability improvements that Apple is rolling into HomeKit in iOS 16.
This isn't just about Matter support; Franklin explains that the iOS 16 Home app changes are more than just window-dressing. Apple has built a new architecture under the hood that should make HomeKit work better.
Alongside these releases, the Home app will introduce a new architecture for an even more efficient and reliable experience. Because iPad will not be supported as a home hub with the new architecture, users who rely on iPad for that purpose do not need to update the Home architecture and can continue enjoying all existing features.Catherine Franklin, Apple
It appears that updating to this new architecture will be optional. So far, we haven't seen any visible indications of this in the iOS 16 betas. It might happen automatically if you already have a supported home hub on your network. However, Franklin told The Verge that it should appear in the iPad Home app's settings in a later iPadOS 16 update.
Here's how Apple describes this new architecture on its iOS 16 Features Page:
"Enhancements to the underlying architecture enable faster, more reliable performance, especially for homes with many smart accessories. Communicate with and control connected accessories more efficiently from multiple devices at the same time using the Home app."
This paragraph is one of two places where a footnote lists the Apple TV and HomePod as the only devices that can be used as home hubs. The other is Matter support.
To be clear, this doesn't mean you won't be able to use the iPad as a home controller. The Home app will still work as well on the iPad as it always has, so if you have an older iPad mounted in your foyer or on a table beside your couch, you can keep using it. However, to take advantage of the newer architecture and support Matter devices, you'll need to add an Apple TV or HomePod to the mix.
While Apple may be leaving the iPad out of these latest improvements, there is one small consolation. All HomePods and tvOS-based Apple TV models will be on the same footing when used as home hubs. This includes the 2015 Apple TV HD and the original full-sized HomePod.