How Apple's New CareKit Is Redefining the Healthcare Industry
Noting that his company's technology could have a huge, positive impact on people's health, Apple CEO, Tim Cook, took the stage at Monday morning's "Let us loop you in event" to introduce the tech-giant's recently appointed COO, Jeff Williams, who sought to explain the many ways in which Apple plans to revolutionize the healthcare industry and medical protocols as we know them.
Apple took the wraps off its newest iOS app development kits, which include a revamped HealthKit, ResearchKit, and an entirely new CareKit platform — which will work in conjunction with the Apple Watches' robust array of sensors to provide cutting-edge data, statistics, algorithms, and photographs to renowned medical institutions for diagnostic purposes — and to help patients better manage their own self-care.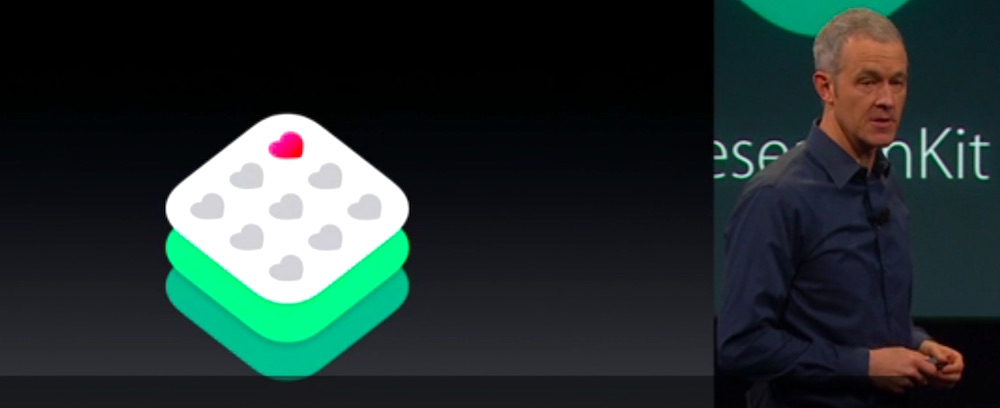 As Williams mentioned, "People are using ResearchKit and HealthKit to learn things about themselves in a way they never could before." To that end, Apple has partnered with a multitude of leading research institutions around the country, which have signed on to utilize the company's ResearchKit and CareKit to enable patients to provide them with up-to-the-minute information and statistics relating to their progress and/or recovery.
Some of the most debilitating diseases — such as Parkinson's, Alzheimer's, Diabetes, Asthma, and more — can now be monitored utilizing the new app-Kits in the most intuitive ways imaginable. For instance, Apple took the wraps off its new EpiWatch app for monitoring seizure activity in Epileptic patients. The app is said to work in conjunction with Apple Watch to provide medical institutions with up-to-the-minute data relevant to their daily seizure activity. The information collected by HealthKit and ResearchKit would then be handed off to the institution, and could be used by researchers to better understand the condition and to develop new therapies and treatments for it.
Alzheimer's, in particular, is also being explored with Apple Watch and iPhone's ResearchKit — primarily to see if exercise/physical activity can be implemented into a patient's treatment plan to lessen some of the disease's most debilitating effects.
CareKit
Apple is launching an entirely new platform called CareKit, too, which, in essence, will enable patients with Parkinson's disease to take better care of themselves at home, while also providing collected data to institutions to help researchers develop potential new treatments and therapies.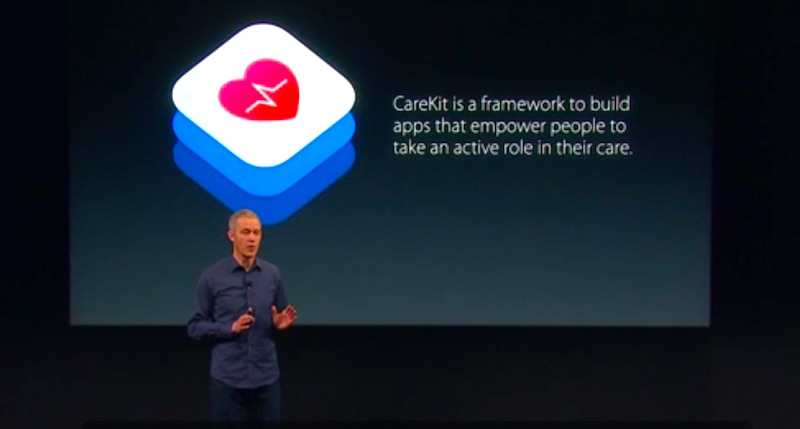 "We think empowering people with data about their health is incredibly important, so today we're launching CareKit," said Apple COO Jeff Williams.
CareKit will also allow hospitals and medical institutions to create apps that empower users to take control of and better manage their own care after discharge. Of particular concern, as Williams notes, is when a patient leaves the hospital to go home after surgery; he or she is generally given one or two sheets of paper that outline steps and precautions to take in their post-surgery care. However, with Apple's new CareKit, patients will soon be able to use a number of forthcoming apps to manage things like temperature control, range of motion, medication management, and heart rate, which can then be shared with loved ones and doctors in order to get the support needed.
CareKit will be open-source and will be launching this April.
It's evident that Apple, with the introduction of its latest app-Kits, is taking big steps in terms of how to enhance healthcare, as we know it today. And soon users will gain almost total control of managing their conditions, while benefitting both themselves and others who may be suffering from the same anomalies.
Learn More: Hacker Who Contributed to Celebrity Nude Photo Leak to Plead Guilty