Here's Why Apple Still Won't Allow Third-Party Watch Faces on watchOS 10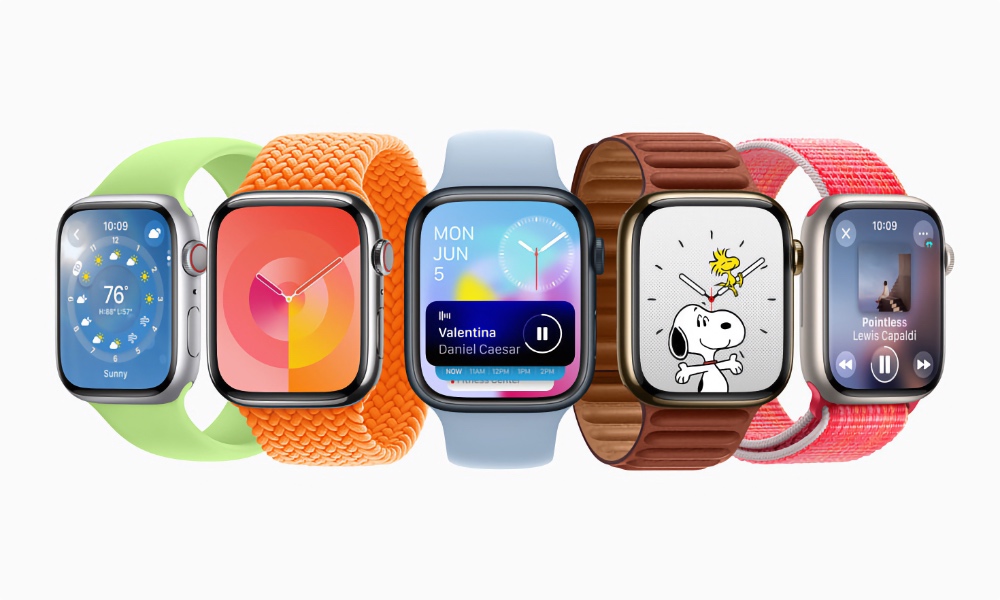 Apple Watch users have long desired third-party watch faces. However, we haven't seen Apple allow third-party faces, even in the recently previewed watchOS 10 operating system, which will be released later this year.
Swiss newspaper Tages-Anzeiger (via 9to5Mac) today published an interview with Apple's VP of Technology Kevin Lynch, along with product marketing employee Deidre Caldbeck. The pair explained why Apple won't give in on letting third-party watch faces be used on its wearable device.
Third-party watch faces are mainly a no-go because Apple can't guarantee that they'll keep working properly if something changes in watchOS. For example, this year's watch face redesign brings a new swipe-up gesture to reveal a tray that includes user-selectable widgets.
Apple puts a "huge amount of effort" into every watch face to ensure they work "uniformly and simply," said Lynch. He added that Apple wants to be able to plan ahead to make sure watch faces continue working "if we want to change something or add new possibilities."
Caldbeck chimed in, saying developers can create complications for their watchOS apps, which allows "glanceable" information to be shown on most of Apple's built-in watch faces. The new watchOS 10 Smart Stack widgets feature also provides enough space for up to three complications.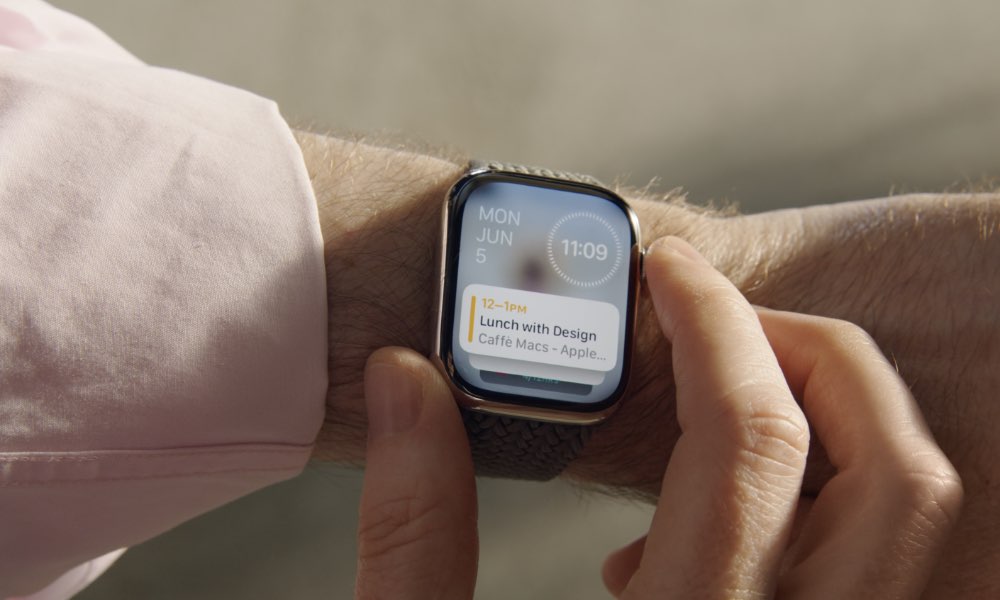 The new watchOS 10 interface supports widgets displaying information that can be viewed with a turn of the Digital Crown or a swipe up from any watch face. For instance, users can view a forecast from a Weather widget or view boarding passes from the Wallet app when traveling. Smart Stack allows users to enjoy the watch face(s) they choose while still having quick and easy access to information.
The executives did not make any additional comments on the lack of third-party watch faces during the rest of the interview.
Even though watchOS 10 still doesn't allow third-party watch faces, there are two new watch faces created by Apple: Palette and an animated Snoopy face starring iconic Peanuts characters Snoopy and Woodstock.
The Palette watch face displays the current time in a wide variety of colors in three layers, while the colors on the display change as time passes. Meanwhile, the Snoopy watch face features Snoopy and Woodstock, who interact and play with the Apple Watch's on-screen watch hands, react to the weather, or become active during user workouts.
In addition, the World Clock feature now displays background colors that reflect the time of day for various time zones.
watchOS 10 brings a new design language to the Apple Watch, providing redesigned apps that provide additional information at a glance, along with new methods to quickly navigate and access content.
Apple unveiled watchOS during the WWDC 2023 keynote address earlier this month. The watchOS 10 developer beta is available at developer.apple.com for registered developers. A public beta will be made available to public beta testers next month at beta.apple.com. watchOS 10 will be released to the public this fall as a free software update for Apple Watch Series 4 or later devices, which also must be paired with an iPhone Xs or later device running iOS 17.