Has Apple's Lightning to USB Adapter Stopped Working After Updating to iOS 16.5? You're Not Alone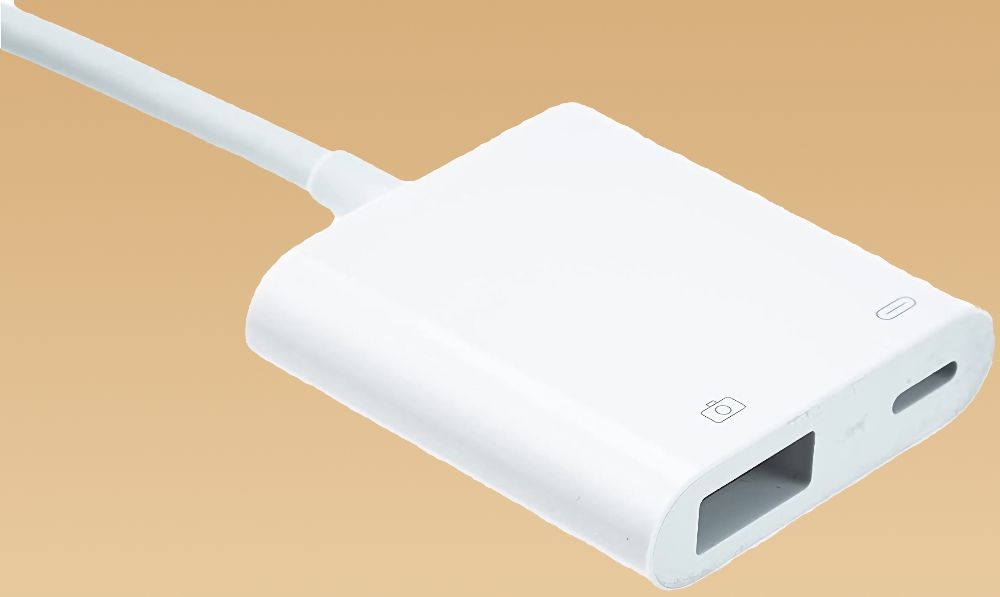 While it's rare for Apple's iOS point releases to break things, last week's iOS 16.5 update appears to be one of those rare exceptions where something that worked perfectly fine on iOS 16.4.1 suddenly stopped functioning after the iOS 16.5 update was applied.
What makes it even more ironic in this case is that it actually breaks one of Apple's own Lightning accessories for the iPhone and iPad.
What appears to be a new bug introduced in iOS 16.5 has rendered Apple's Lightning to USB 3 Camera Adapter non-functional for just about everybody that's installed the latest update.
The problem was first reported by MacRumors on Friday, pointing to posts made in the MacRumors Forums, Apple Discussions, and Reddit where numerous users had discovered that the adapter had stopped working immediately after updating to iOS 16.5. Some of these threads began on Thursday, only hours after Apple made iOS 16.5 publicly available.
It's unclear whether this was an issue during the iOS 16.5 beta cycle and, if so, when it may have cropped up. I've confirmed the issue on an iPhone 14 Pro Max running iOS 16.5, and a third-generation iPad Air and ninth-generation iPad operating iPadOS 16.5. More recent iPad models, such as the iPad Pro, iPad Air, and tenth-generation iPad, aren't affected by this issue as they use USB-C ports, which the adapter in question wouldn't be compatible with anyway.
As the accessory's name suggests, the Lightning to USB 3 Camera Adapter is designed to let users connect a digital camera to an iPhone or iPad for transferring photos. However, the USB-A port on the adapter can also be used for connecting a wide variety of other devices, and you're not cheating by doing so — Apple explicitly provides a list of other devices it can be used with, including audio interfaces such as MIDI controllers and DACs, USB hubs, Ethernet adapters, SD card readers, and barcode scanners.
However, as of iOS 16.5, none of these appear to be working properly through the Lightning to USB 3 Camera Adapter. Further, even though the adapter includes a Lightning port that normally passes power through to the connected iPhone or iPad, it's failing even at that relatively straightforward task.
Although some assumed that iOS 16.5 isn't recognizing the adapter at all, this doesn't appear to be entirely accurate. Some accessories connected to the USB-A port are ignored, while others trigger an error saying that the accessory draws too much power.
The power consumption error was typical with Apple's earlier Lightning to USB Power adapter, which included only a USB-A port without any means to power the adapter. In fact, Apple specifically recommends using the newer USB 3 version of the adapter in such cases, except that it's no longer a solution with iOS 16.5.
It's unlikely this is a deliberate change on Apple's part. However, updating to the first iOS 16.6 developer beta doesn't appear to resolve the problem. While Apple will likely fix this during the iOS 16.6 beta cycle, we'll probably see an iOS 16.5.1 appear to fix this issue as soon as Apple has identified the cause of the problem and managed to fix whatever is happening here.