Concerned Your Apple Watch Ultra May Not Be Waterproof? Apple Now Offers a Depth and Water Test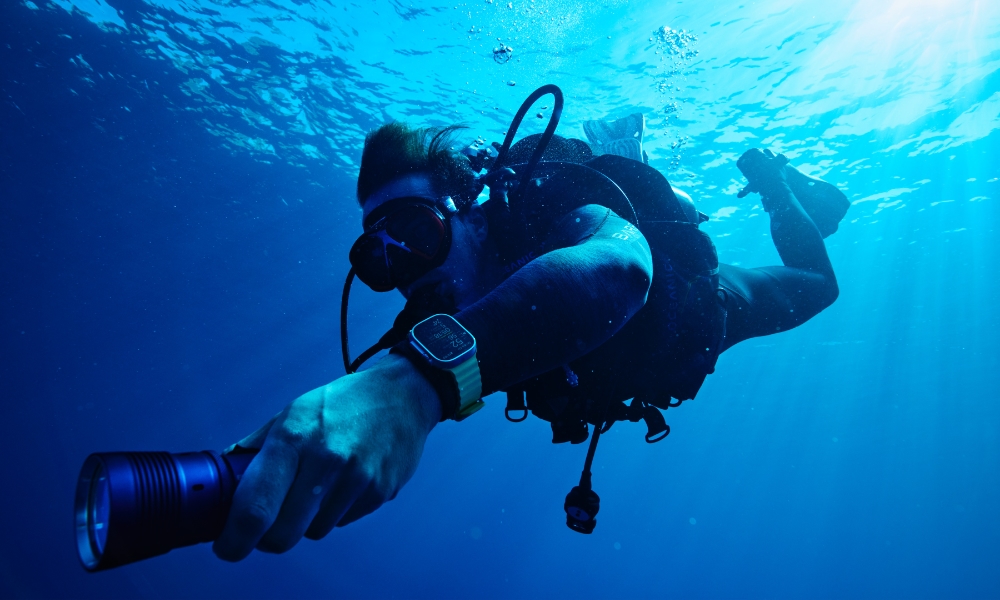 The Apple Watch Ultra is quite possibly the most rugged device the company has ever made, featuring an aerospace-grade titanium casing with raised edges to protect the sapphire crystal screen, plus water resistance at depths of up to 40 meters for recreational scuba diving.
Unfortunately, there are things that can go wrong with the wearable, so if you're planning to take your Apple Watch on an extended underwater excursion, it might be worth getting it checked out first — especially if you're concerned you may have to depend on it.
Thankfully, Apple is now offering a "Depth and Water Seal Test" for Apple Watch Ultra owners who want to ensure everything works properly before putting it under pressure.
While this shouldn't be an issue under normal circumstances, there are several situations that could result in damage to the seals on the Apple Watch Ultra, rendering its water resistance or dive readiness unreliable.
Apple explains the process in a new support document, where it cites examples such as crashing while cycling or hitting the watch against a rock during a hike as scenarios where owners may want to have their wearable tested.
In addition to confirming the seals are truly watertight, Apple's Depth and Rate Seal test also checks the functionality of the depth gauge in the Apple Watch Ultra to ensure it's working accurately.
How to Get Your Apple Watch Ultra Tested
For now, at least, Apple Stores don't appear to be equipped to handle these tests, so you'll need to send your Apple Watch Ultra in for testing. Customers can request the Depth and Water Seal test through the normal support channels.
After sending your wearable in, Apple explains that it will perform a visual inspection for any cracks or damage that could allow water to enter. Apple won't conduct the test if it finds any of these, as there would be no point — in that case, it's assumed the Apple Watch Ultra is no longer waterproof.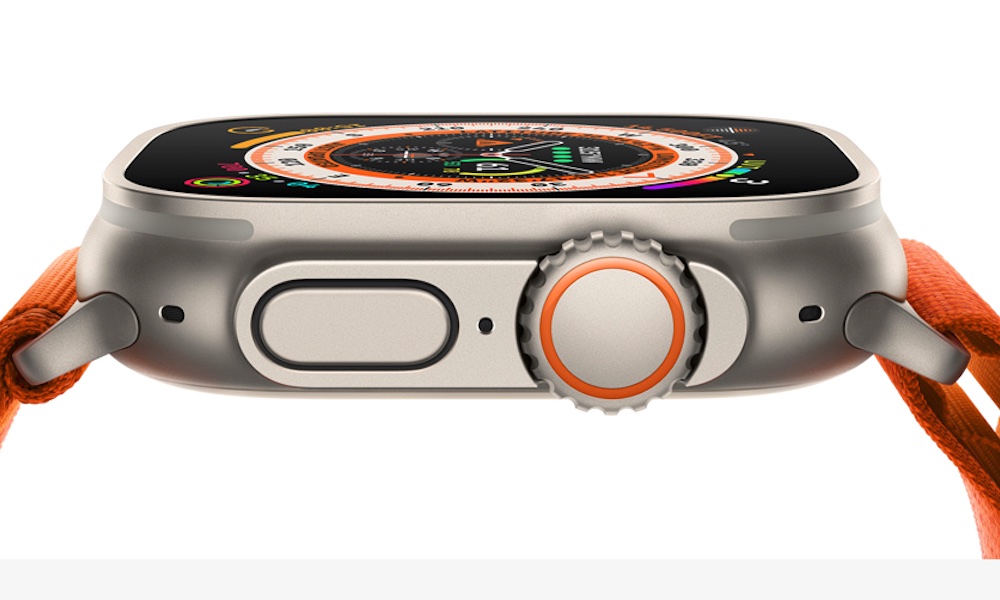 In fact, Apple recommends you don't even bother sending your Apple Watch in if there are "visible cracks on the front display or back crystal," as the company will send it back without running the test. In this case, it's best to assume that the device is no longer ready for a dive.
In this case, you can either live with the damage and avoid the water or get it repaired or replaced. If you have AppleCare+ for your Apple Watch Ultra, Apple will cover that for $79; otherwise, these repairs could set you back as much as $499.
The Depth and Water Seal Test Process
If no visible damage is found, Apple will test the system water seals and the depth gauge to ensure everything is working the way it should.
It's important to understand that this is a potentially destructive test. Apple notes that "the Depth and Water Seal Test may leave the watch inoperable" if there's "unseen damage."
After all, the only way to test the seals on the Apple Watch Ultra is to subject it to high-pressure water. That's not an issue if the seals are working properly, but if they're not, water will get into your watch in much the same way as if you took it on a dive yourself.
While you might be questioning whether there's a point in sending your Apple Watch Ultra in for testing when you could try this yourself, there are still some good reasons to opt for Apple's test:
You can confirm that your Apple Watch Ultra is working properly before you take it on a deep underwater dive, where you may need to rely on it.
If the Apple Watch Ultra fails during testing by Apple's technicians, there's a better chance they can determine the reason, and they may decide it's a failure covered under the Limited Warranty. That can be a more challenging case to make when you walk into an Apple Store with a dead watch.
If the Apple Watch Ultra fails, Apple will automatically send you a replacement. There may be a fee associated with that if the damage isn't covered under warranty, but it's only $79 if you have AppleCare+.

The downside is that you'll have to live without your Apple Watch Ultra while you send it to Apple and wait for it to be tested. Apple indicates that you should expect your watch back (or a replacement) about seven to ten business days after you send it in.