Access ChatGPT on Your Wrist With 'Petey' app for the Apple Watch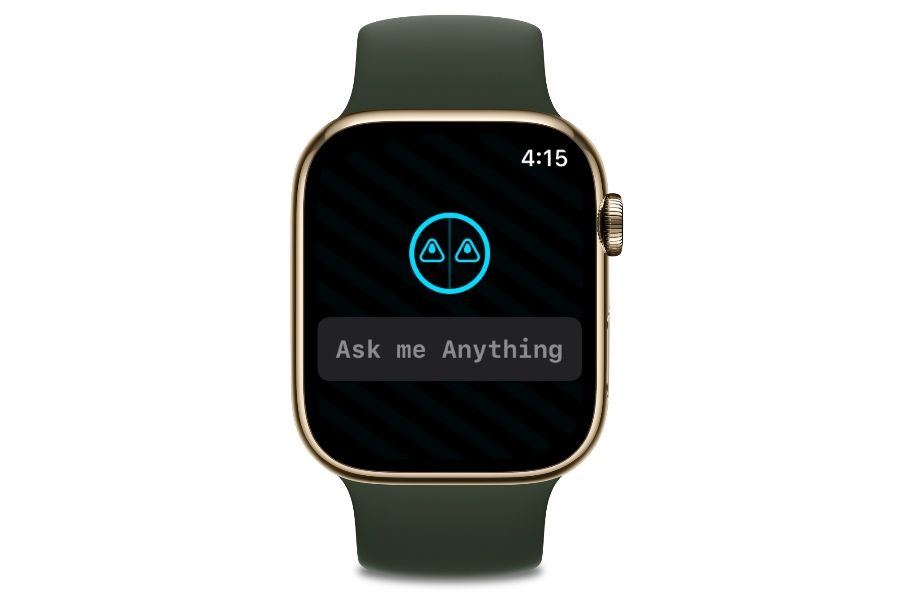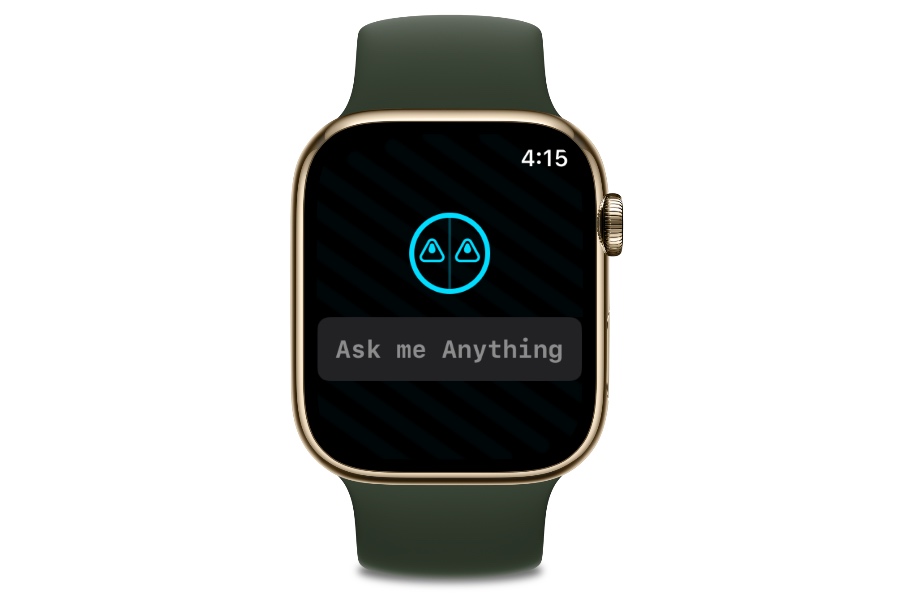 Apple Watch users can now carry on a discussion with OpenAI's ChatGPT popular conversational chatbot right from their wrist, thanks to the new "Petey" app for the Apple Watch.
For a fee of $4.99 (or an equivalent amount in other currencies), Apple Watch users can query the OpenAI chatbot by typing in a query or by using voice-to-text input.
Wait, What is ChatGPT?
ChatGPT is an artificially intelligent chatbot developed by OpenAI. It was launched in November 2022 and is built on top of OpenAI's GPT-3 family of large language models.
ChatGPT is a next-generation language model that has the ability to understand natural language input, then respond with human-like natural phrases. The ChatGPT chatbot has been trained by gleaning huge amounts of data from the internet, which allows it to respond intelligently to a wide variety of questions, generating intelligent and human-like responses to multiple types of spoken or typewritten prompts.
ChatGPT quickly gained massive attention, due to its detailed responses and articulate answers. The chatbot has displayed knowledge across numerous domains. Unfortunately, it has at times displayed uneven factual accuracy, while in some cases displaying biased answers to many political and social inquiries.
While the core function of the ChatGPT chatbot is to carry on a conversation just like a human would, the chatbot can do much more. It has been used to write and debug computer programs, write poetry, compose music as well as song lyrics, write teleplays, fairy tales, and even student essays (no longer a need to pay someone to write your papers, college students). It can also emulate a Linux system; simulate the conversation carried on by an entire chat room; play games, and much more.
Who (or What) Is Petey?
The "Petey – AI Assistant" app allows users to query the OpenAI ChatGPT chatbot directly from their Apple Watch, either by typing in questions or using the Watch's voice-to-text input. Users can carry on a conversation over time, as long as the inquiries continue to be in the context of the queries you've already entered.
The app also includes a free watch face complication, which makes it easy to quickly open the app for inquiries.
Users can also share their conversations with others via social media, email, or text. The app reads the answers back to the user, making it perfect for asking questions on the go.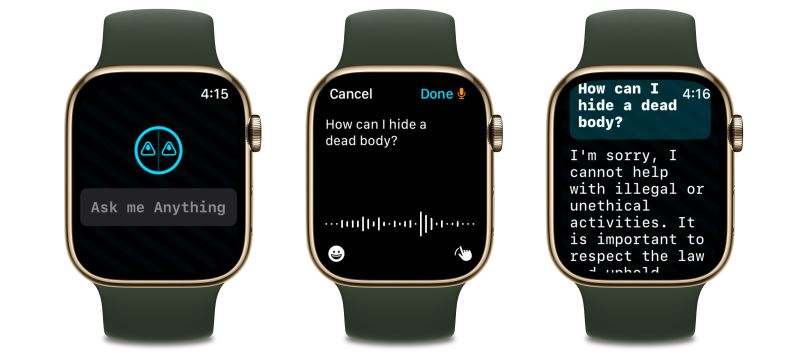 While Petey's responses are much more impressive than what you'll get back from Siri, Google Assistant, or other standard digital assistants. Unfortunately, Petey isn't any better at helping you with certain tasks, as seen in the screenshots shown above.
Petey is available on the App Store and is currently priced at $4.99. The app requires watchOS 9, making it compatible with the Apple Watch Series 4 and later models. Petey supports 14 different languages, and more are said to be on the way.
This information first appeared on Mactrast.com