Apple's Security Chief Back Up on Charges of Trading iPads for Gun Permits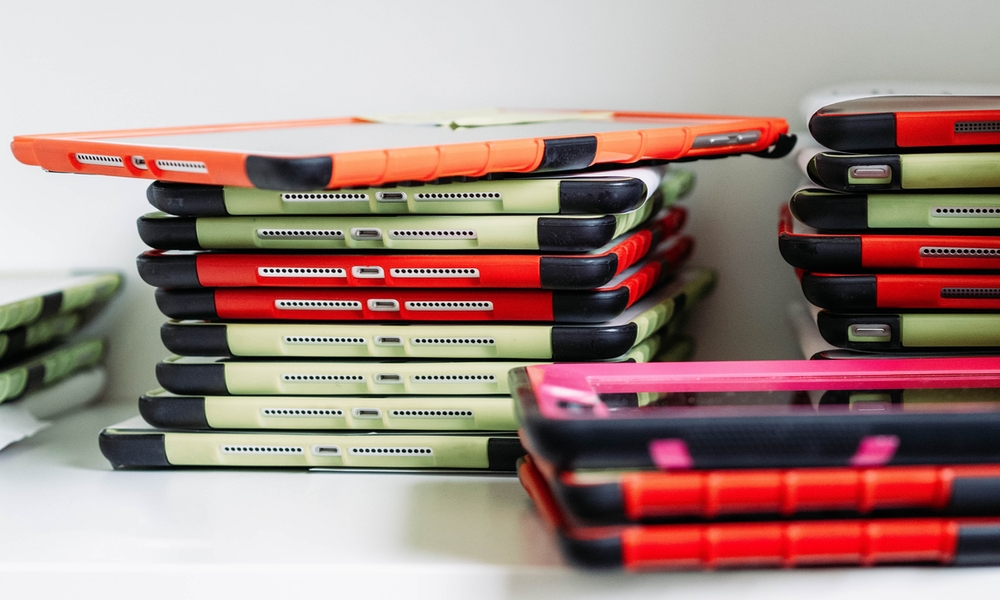 A criminal case against Apple's chief security officer from late 2020 has been resurrected after an appellate court overturned its earlier dismissal, leaving Thomas Moyer back up on criminal charges over bribing officials to obtain gun permits for Apple's security team.
The original case was one of the more unusual scandals in the tech industry, as it didn't involve the kind of leaked trade secrets or corporate espionage we usually hear about. Instead, it was a relatively straightforward matter of an Apple employee trying to "expedite" an application of concealed carry permits for employees by promising to donate 200 iPads to the County Sheriff's office.
Apple's security chief, Thomas Moyer, was indicted in November 2020 by a grand jury in California's Santa Clara County, where Apple Park is located. The indictment alleged that Moyer's donation was, in fact, an attempt to bribe the County Sheriff's office with $70,000 worth of iPads in direct exchange for four concealed weapons permits (CCW licenses).
The grand jury also issued indictments against two county officials, Undersheriff Rick Sung and Sheriff's Captain James Jensen, alleging that they had actually requested the bribes, along with a local businessman, insurance broker Harpreet Chadha, for an unrelated bribery attempt with the sheriff's office.
The duo from the County Sheriff's office appeared to be the ones primarily in the District Attorney's crosshairs, with DA Jeff Rosen stating in a press release at the time that the accused "treated CCW licenses as commodities and found willing buyers" in folks like Apple's Moyer.
Following a two-year investigation, the DA's office discovered that the two sheriffs were deliberately "refusing to release [the CCW licenses] until the applicants gave something of value."
The promised iPads never actually arrived at the County Sheriff's office as Moyer allegedly scuttled the deal when he learned of the ongoing investigation; however, that didn't stop him from being indicted for making "a promise of iPads to the Sheriff's Office" in an attempt to influence an official action.
Moyer's lawyers managed to have the charges dismissed in June 2021, maintaining that a prosecutor had given incorrect instructions about the law to the grand jury on the indictment.
Overturned on Appeal
However, according to Bloomberg, a three-judge state appeals court panel has now ruled that the lower court judge erred in throwing out the charges, and the original 2020 indictment still stands, placing Moyer back in the defendant's box.
In its decision, the San Jose appellate court noted that "This appeal raises a question not yet addressed by any California court: whether a public official may be bribed with a promise to donate to the official's office," adding that "We conclude that such a promise may constitute a bribe."
In an emailed statement to Bloomberg, DA Rosen said, "Moyer is right back where he should be – on the trial calendar and charged with bribery." Moyer's attorney, Ed Swanson, has not yet commented on the case's return, nor have there been any official statements from Apple. However, when the charges were first laid in 2020, Swanson maintained his client's innocence, suggesting he was being used as a pawn in a political dispute.
For its part, Apple has stood behind Moyer, issuing a statement in 2020 that "it conducted a thorough internal investigation and found no wrongdoing." Moyer has worked with Apple for 17 years, where he began as the Director of Global Labour and Employment law in 2006 before being promoted to Chief Compliance Officer in 2009 and then Head of Global Security in early 2013. Before joining Apple, Moyer served as an Intelligence Specialist in the US Navy, an associate at Fenwick and West, and the Group Director of Legal Affairs for Siebel Systems.
Apple began pursuing concealed firearms permits in 2017, seeking to better equip its executive protection team after Moyer's staff reported receiving serious threats against Apple CEO Tim Cook — a move that seems justified considering some of the bizarre stalking cases that have come to light in recent years.