Apple's Second iOS 16.4 Beta Adds Some Exciting Changes | Here's What's New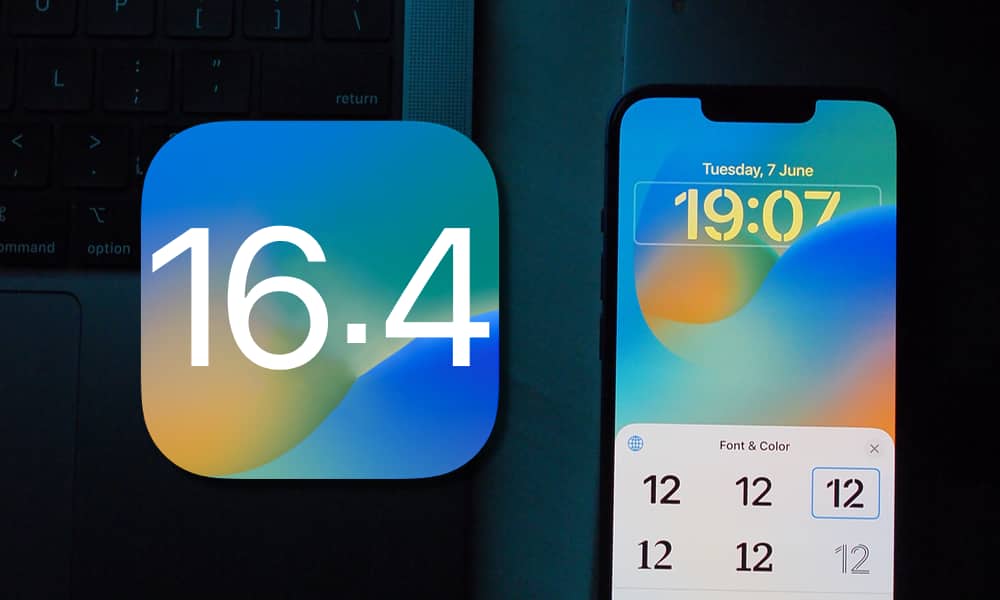 Apple has released its second and third public beta of iOS 16.4 almost right on schedule and surprisingly added a few other exciting changes that weren't found in the first beta.
We already suspect that these early iOS 16.4 betas are setting the stage for several promised features such as Apple Pay Later, the new HomeKit architecture, Apple's Classical Music streaming service, and more — including some cool new emojis.
However, while some of these changes weren't readily apparent in the first beta of iOS 16.4, they're beginning to take shape now that the second beta has been delivered. There are some other smaller tweaks and the return of a much-loved feature that vanished when iOS 16 first debuted last year.
Turning Pages in Apple Books
Fans of Apple Books will be thrilled to hear that iOS 16.4 seems poised to bring back the traditional page-turning animation that the app had become known for.
Apple's page-turning animations had been one of the most attractive and elegant features of Apple's book-reading app from the very beginning, showing incredible attention to detail when the app first debuted as "iBooks" — a tentpole app used to show off the original iPad in 2010.
While Apple later abandoned the skeuomorphic design of iBooks, along with most of its other apps, the page-turning animations survived the transition to Apple Books in iOS 12. It was such a great feature that Amazon even brought it to its Kindle iPhone app.
However, in an ironic twist, Apple sadly decided to ditch the page-turning transitions when it redesigned its Books app for iOS 16, leaving Kindle as the more aesthetically pleasing option for e-book fans.
Fans of Apple Books were not impressed. Discussion forums quickly filled with complaints from folks wondering what had happened to the classic animation that had been a staple of Apple's reading app for over a decade. For many folks — myself included — it was a jarring enough change to push them over to the Kindle app, or even Google Play Books.
As usual, Apple never commented on the initial change. However, the hue and cry from some of its most loyal fans must have gotten the company's attention, as it's quietly returned the page turn animation as an option in the second iOS 16.4 beta.
Although it doesn't appear to be on by default — at least not yet — folks running the latest iOS 16.4 beta should be able to find a new button on the themes selector to choose the type of page animation, with three options. "Slide" is the default behaviour, and the only transition available in iOS 16.0 through iOS 16.3.1; "Curl" is the beloved page-turning animation, and "None" simply fades between pages, effectively disabling animations entirely.
As things stand in the current iOS 16.4 beta, enabling the "Curl" animation will also disable the ability to close the current book by pulling downward. It's unclear if this is simply a bug that will be resolved in the final release, or if Apple feels the two are incompatible for some reason. The pull-down gesture is a new interaction that was added in iOS 16, so it's possible it may have been one of the reasons that Apple eliminated the page-turning animation in the first place.
Unlike the sliding transition, which requires an almost-purely horizontal swipe to move to the next page, the page-turn animation allows users to swipe from the corners to curl the page downward or upward, so it's not hard to see how this might cause unpredictable behaviour for some folks.
Nevertheless, since the feature only returned in this second iOS 16.4 beta, it's likely Apple will tweak it further before the final release.
Apple Music Classical
In 2021, Apple acquired the classical music streaming service Primephonic, shuttering the service in favour of "a dedicated classical music app" under the Apple Music service that was expected to launch sometime in 2022.
Our sources logically expected it to arrive in iOS 16, possibly even debuting at the June 2022 Worldwide Developers Conference. However, that event came and went with nary a peep about Apple's classical music plans, and the company has been dead quiet about it ever since — so much, in fact, that many were wondering if the plans for the service had been abandoned entirely.
Thankfully, code found in recent iOS 16 releases suggests Apple is still laying the groundwork for Apple Music Classical, and the folks at MacRumors have confirmed there are even more references to the service in the second iOS 16.4 beta.
Apple's original announcement suggested this would take the form of a separate app dedicated to the classical music experience. While that may still be the case, it appears the primary Apple Music app will still be a core requirement; one line of code in the iOS 16.4 beta MusicKit framework reads, "To listen in ?Apple Music? Classical, you'll need to install ?Apple Music?."
To be clear, Apple never promised Apple Music Classical would come in iOS 16; it merely said in 2021 that it was coming "next year," which would logically mean 2022. However, since Apple has missed that deadline, it's hard to say whether it's going to land in iOS 16.4, a possible iOS 16.5 release, or whether we'll have to wait until iOS 17 debuts in June.
Still, the full Apple Music service launched in 2015 with iOS 8.4, arriving only a few weeks after Apple had already shown off iOS 9 at WWDC. There'd be a certain symmetry to iOS 16.4 heralding the launch of Apple Music Classical.
What Else is New in iOS 16.4 Beta 2?
The second iOS 16.4 beta packs in a few other interesting but smaller changes:
Code in iOS 16.4 indicates that Apple Pay is soon coming to South Korea.
The AppleCare Coverage section now shows icons beside each of your covered (or formerly covered) devices. This can be found in Settings > General > About > Coverage and includes your iPhone and any devices that are paired with it, such as an Apple Watch or AirPods.
The Podcasts app has a splash screen explaining the changes coming in iOS 16.4. Many of these feature were in the first beta, but the intro screen is new.
The Always On Display settings have been adjusted to move the toggles around, with the switch to disable the Always On Display now located below the wallpaper and notification settings. iOS 16.4 also adds a new Focus Filter that lets you disable or enable the Always On Display when specific focus modes are enabled.

While not specifically new in the second beta, iOS 16.4 is also adding more options for 5G support in various countries. The iPhone will now show a "5G+" icon on more carriers that offer enhanced mid-band 5G services.
There's also support for T-Mobile's 5G Standalone (5G SA) network, which appears to have expanded in the second beta to at least two Brazilian carriers, and is expected to include Japanese carrier Softbank by the time iOS 16.4 is released.
Update: Apple rolls out the third public beta of iOS 16.4. Here is what changed.