Apple's Newest Patent Shows Futuristic Liquid Metal Home Button
Apple is the king of patents. The mobile and computer manufacturer always aims to stay ahead of the game by securing themselves patents for the tech of the future.
From virtual reality to flexible displays to self-adjusting notification volume control, Apple has secured itself a number of patents to pave the way for an amazing future. And they recently added a new patent to their list: a liquid metal-based home button.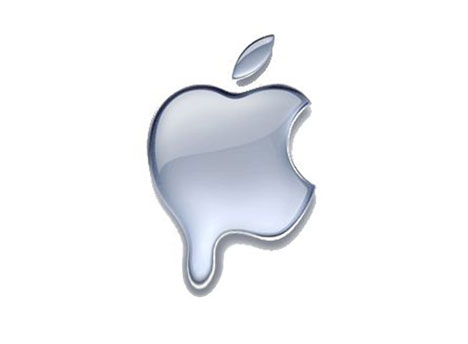 This week, Apple was granted upwards of 40 patents from the U.S. Patent and Trademark Office. While many are notable and show promise for Apple's future, everyone is excited about the patent labeled "Bulk Amorphous Alloy Pressure Sensor." Or, in layman's terms, a liquid metal home button with added pressure sensors.
According to MacRumors, Apple plans on utilizing the liquid metal to construct a "pressure-sensitive home button that would deform slightly when pressed, but return to its normal shape when you remove your finger or thumb." The metal is prized for its longevity and elasticity, making it the perfect material for a button that has high usage.
This isn't the first we've heard about Apple considering liquid metal for its products: back in 2010, Apple signed a contract with Liquidmetal Technologies (the company that makes the alloy). They then renewed their contract in 2012 and once again last year, according to Newsy.
Originally, it was believed that the material would be used for a super strong iPhone casing or to protect MacBooks from impact. However, it has now come to light that Apple may (and likely will) use the alloy in the Home buttons for future iPhone models.
Recently, Apple has been taking a more futuristic and tech-forward approach to their mobile devices, as is evident with this patent. The tech giant also recently received a patent for magnetic detachable headphones, further proving that a) Apple is pursuing new technologies and b) the next iPhone model may debut without a headphone jack.
Learn More: How to Erase Mysterious "Other Data" to Speed Up Your iPhone or iPad