Buying an Apple Vision Pro Will Be a Boutique Experience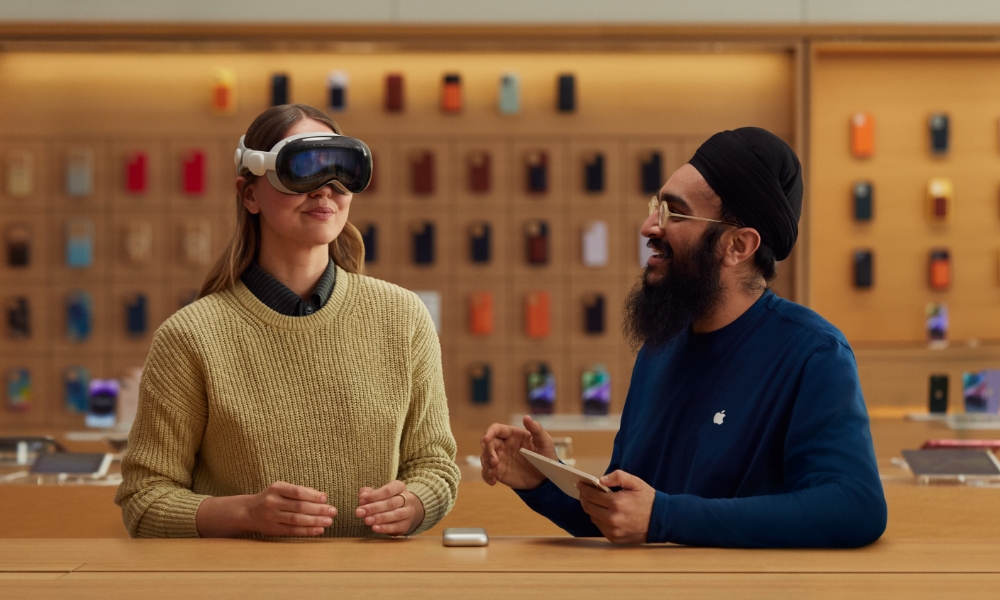 In a move that shouldn't come as a big surprise considering its luxury price tag, Apple plans to launch the Vision Pro next year in its retail stores with a more tailored, boutique-like experience for customers.
According to a new report from Bloomberg's Mark Gurman, the $3,500 mixed-reality headset will launch exclusively in Apple retail stores, where it will be available by appointment only.
Gurman notes that Apple is already making preparations for its store layouts to accommodate the new device, including special areas designated in the stores where customers will be able to sit down and try on demo units and be measured by an Apple specialist to get the proper fit for accessories such as the light shield and headband.
However, before purchasing a Vision Pro, customers will need to make an appointment via an online portal, where they will also be asked to supply their vision prescription for any necessary lens inserts so that those can be ready at the time of purchase.
This isn't the first time Apple has taken this more hands-on approach to device sales. It followed a similar strategy in 2015 for the original Apple Watch to ensure that customers unfamiliar with the device would be satisfied with one that fits properly. Even today, Apple specialists are available in stores to help customers try on the company's wearables for the best fit, from the Apple Watch to the AirPods.
However, this personal touch is even more crucial for the Vision Pro, and not just because of its price. Getting the best user experience requires a proper all-around fit, from the right balance in the headband to a fully-enclosed light seal that keeps the Vision Pro screens from being impacted by light creeping in around the edges.
While Gurman confirms that Apple plans to sell the Vision Pro at every one of its 270 US retail locations, it may not be available at all of them immediately. Instead, Apple will be starting with stores in major areas like New York and Los Angeles.
Nevertheless, those who would prefer to buy online will have that option. Apple will sell the Vision Pro through its online Apple Store in early 2024, likely before it's even available in every brick-and-mortar location across the US. Apple is developing a custom iPhone app for those purchasing online to scan their head and face to determine the proper accessory sizing and upload their vision prescription for custom lens inserts.
This isn't just about building new infrastructure in its retail stores; Apple also has to ensure that staff is fully trained on the Vision Pro, including how to use it, how to tailor the accessories to a customer's needs, and how to teach customers how to use it. Combined with supply chain logistics for the product itself, insiders are telling Gurman that this will be Apple's most complex product launch in history.
Those complexities are also why Apple doesn't expect to offer the Vision Pro through third-party retailers at launch. In fact, sources say it could be 2025 before you'll be able to buy one from anywhere other than an Apple Store. Even many of Apple's own stores may only have a single demo unit available due to the limited supply and high cost of the headset.
Scaling Back its Ambitions
According to The Financial Times, Apple has significantly scaled back its ambitions for the Vision Pro, with the company now expecting to manufacture only 400,000 units in 2024 — less than half of the internal target of one million units it initially aimed for.
The biggest challenge, sources say, is the micro OLED screens that go in front of each eyeball — a bleeding-edge niche technology that's presenting both higher costs and more technical complications than engineers had anticipated. To say that these are ambitious would be an understatement — the dual 4K displays are about the size of a postage stamp, yet they support 4K resolution at 3,000 pixels per inch (ppi) — over six times more than the best OLED screens on the market today.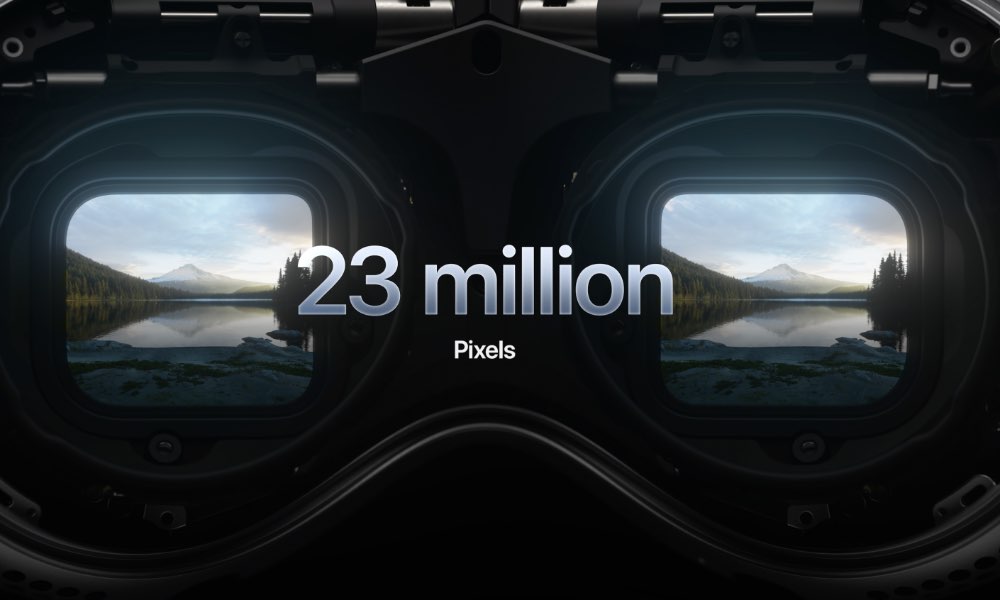 However, not only are these very expensive in terms of materials but they can be ruined by even a single speck of dust getting in during manufacturing. Further, nobody has yet mass-produced any of these displays — Apple and its suppliers will be the first.
On top of that, most sources believe Sony has been tagged to produce the displays, yet it's also said to be skeptical about whether the Vision Pro will sell enough units to justify the cost of ramping up its production facilities. Sony's reluctance could lead Apple to seek out other partners, such as Samsung Display and LG Display, but doing so could add to further production delays.
Regardless of how many Apple ends up making, the Vision Pro is expected to launch online and in select Apple Stores early next year. Gurman's sources expect it will come to Canada and the UK as its first international markets by the end of 2024, with Asia and Europe not far behind. Although the timeline for these future releases hasn't been finalized, Apple's engineers are working on localization for foreign markets and languages, including France, Germany, Australia, China, Hong Kong, Japan, and Korea.